6 places that pack a punch for brunch!
Brunch is just an excuse for breakfast food lovers like us to have the best of both worlds: sleep in while still getting to enjoy delicious waffles, omelettes. It's even better when the eatery offers all-day breakfast/brunch.
For those who share our love for breakfast food out there, we've put together the best places that pack a punch for brunch.
Food for Thought @ National Museum of Singapore
This outlet of Food For Thought features all the fan-favourite dishes along with a focus on heritage. The menu here mostly features southeast Asian flavours with dishes like Hainanese Pork Cutlet, Honey Hoisin Baby Back Ribs as well as faves like Spicy Creamy 'Mee Siam' Prawn Linguine. Its décor also blends in with the museum's interiors, with a feature shelf in the restaurant's atrium holding curated books that are uniquely Singaporean.
Recommended items: Hainanese Pork Cutlet $22 $11 | Honey Hoisin Baby Back Ribs $25 $12.50
50% slots: 10:00 | 17:30
Arteastiq @ Mandarin Gallery
Nestled in the heart of Orchard Road and overlooking lush greenery, Arteastiq Boutique Tea House at Mandarin Gallery provides urbanites a respite from the beat of the city. Known for its luxurious high tea experience, the restaurant has also become known as a dining destination through the launch of its extensive brunch and dinner menu, giving fans all the more reason to return and partake in a culinary affair that truly tantalises all senses.
Recommended items: truffle sweet potato fries $15 $7.50 salted egg yolk capellini $23 $11.50
50% slots: 11:00 | 21:00
1 other outlet at Plaza Singapura.
Equinox Restaurant @ Swissotel The Stamford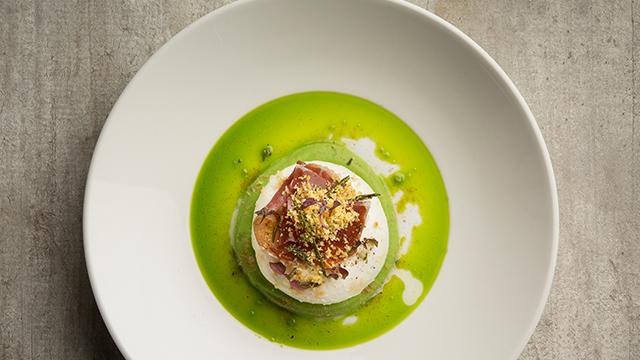 Renowned for its multi-sensory culinary experience and breathtaking views, Equinox Restaurant offers a decadent menu by chef de cuisine Paul Hallett highlighting modern European cuisine. There is an a la carte menu, with signatures like octopus carpaccio and Iberico pork loin & belly, or enjoy an indulgent afternoon at the Sunday Brunch with an array of the freshest seafood, hearty roasts from the carving station and delightful desserts.
Recommended items: Iberico pork loin & belly $58 $29 | octopus carpaccio $28 $14
50% slots: 21:30 | 22:00
Kith Cafe @ Spottiswoode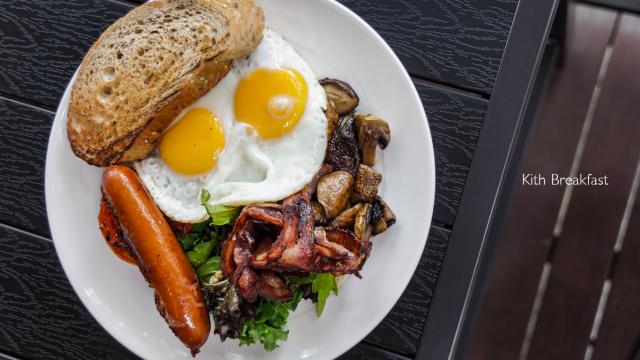 Tucked in a corner of bustling town, Kith Cafe @ Spottiswoode is a great location for catching up with friends or having a meeting with business associates over a cuppa of their specialty coffee using their unique Kith Blend. Make it a meal with simple honest fare like the Kith Breakfast and Kith Super Salad that will keep you coming back for more.
Recommended items: Kith Breakfast $30 $19 | Kith Black Curry $19 $9.50
50% slots: 20:00 | 20:30
2 other outlets at Spottiswoode and Winsland House II.
Verdure Café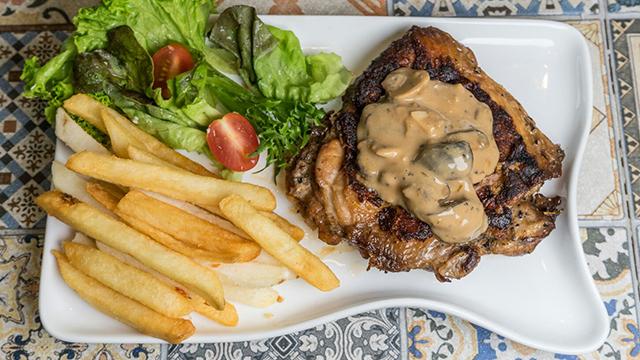 Found within Springleaf Nature Park, Verdure Café embraces its natural surroundings, offering open-air seating for a relaxing ambience. Here, they serve western mains like prawn aglio olio, beef & bacon burger and salted egg chicken bits. The café is popular for both its food and pet-friendly policies, meaning the entire family can truly enjoy a meal together.
Recommended items: prawn aglio olio $14.90 $7.45 | beef & bacon burger $15.90 $7.95
50% slots: 15:30 | 16:00
Bistro November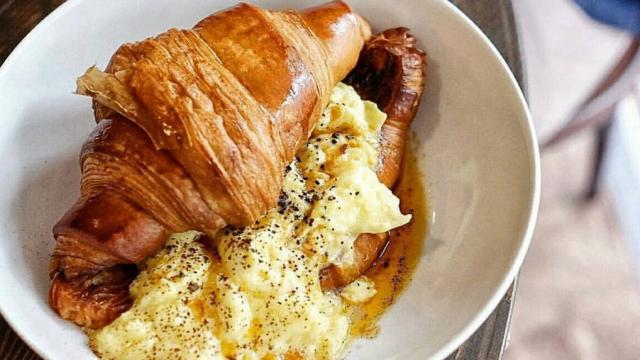 Under the heritage Hotel 1929 along Keong Saik Road is bistro November, a pop-up restaurant available till November. Its dedication to recycling that its interiors are all either recycled or second-hand, giving it a genuine rustic vibe. Headed by Australian chef JP Fiechtner, the kitchen serves delights like fermented barley porridge and sourdough waffles, which comes with pork sausage and textures of apple. Chef JP goes out each day to find the freshest ingredients, so you can expect a different menu with each visit.
Recommended items: fermented barley porridge $20 $10 | sourdough waffles $20 $10
50% slots: 9:30 | 10:00