While it may have been several years since the Korean wave hit globally, its impact is still causing impact today, especially in the culinary world.
With offerings like hot stew like budae jjigae, famous fried chicken, mouthwatering BBQ fare and even ramyeon for spicy food lovers, Korean cuisine is one of the most complex in the world. The rice cakes tteok alone has more than 200 varieties.
If you're in the mood for some satisfying Korean cuisine, here are 7 places on eatigo you should check out.
Nammaejip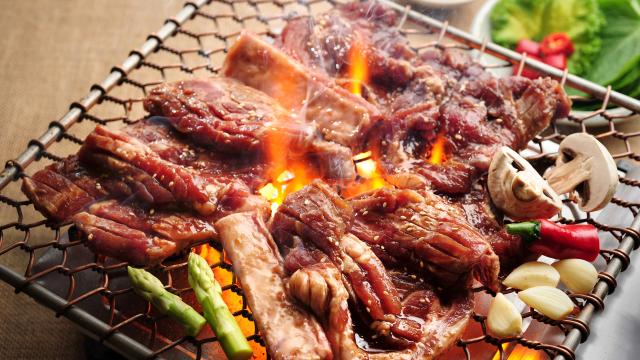 Nammaejip, Korean BBQ restaurant is now in Seacon Square. Taste the tenderness of the spicy marinated pork neck and wine marinated pork belly, with the mouth watering smell and the tastefulness in every bite, that will bring you back for more. Don't forget to try the kimchi & bibimbap and other tasty Korean dishes, made from the freshest of ingredients a relaxing atmosphere that can be enjoyed by the whole family.
Pricing: spicy marinated pork neck 295 147.5 THB | spicy marinated pork neck 200 100 THB
50% slots: Mon-Fri 10.30 | 11.00 Sat-Sun 10.00 | 10.30
Changwon Express
Here's a twist. Changwon Express is not your average Korean restaurant, but Korean and Mexican cuisine fused together to create the tastes that you've never experienced anywhere before. A Korean fusion restaurant located on Asoke-Dindaeng Road. Two tastes from two continents blended together in harmony with dishes such as kimchi taco, kimchi dog and plenty more. The place also offer a variety of cold craft beers for you to enjoy.
Pricing: kimchi taco 200 100 THB | bibimbap 160 80 THB
50% slots: 17:00 | 20:00
Chimac House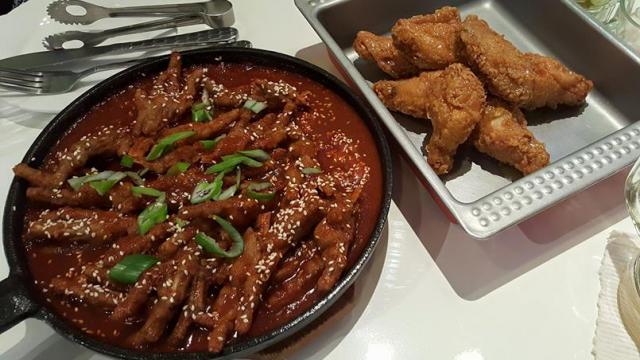 Taste delicious Korean fried chickens and other various dishes at Chimac House, located in Fortune Condo Town, Rama III road soi 24, a friendly, korean-style restaurants with mouth-watering spicy sauce chicken, Ra-Bokki, and even spicy webfoot octopus. Truly a must try for Korean food lover!
Pricing: spicy sauce chicken 220 110 THB | ra-bokki 200 100 THB
50% slots: 10:00 | 10:30
Jimdak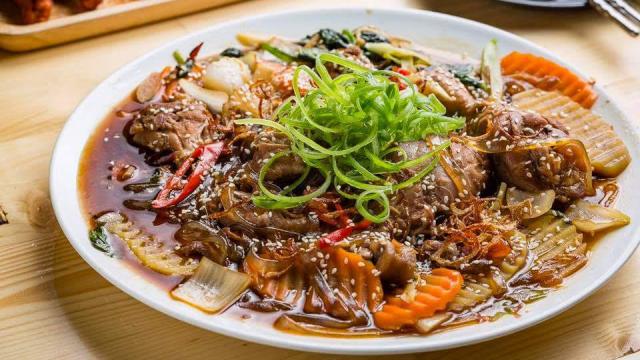 Enjoy Korean fusion food at Jimdak, with the restaurant's famous dish Jimdak, korean fried noodles in a special sauce. The restaurants also offer a Tokpokki buffet, a hot pot buffet filled to the brim with various high quality ingredients such as pork shoulder, mushroom variety, korean seaweed, Korean tteok-bokki rice cake and more!
Pricing: jimdak (m size) 349.00 174.5 THB | tokpokki set 349 174.5 THB
50% slots: 13:30 | 14:00 | 14:30 | 15:00 | 15:30 | 16:00 | 16:30 | 17:00
Ko Kung Korean B.B.Q.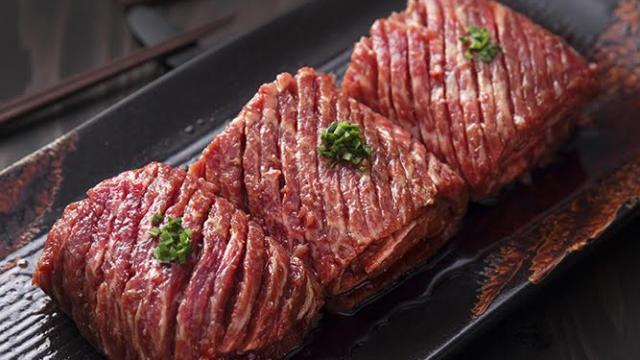 Taste the authentic Korean flavor at Ko Kung Korean B.B.Q. Traditional Korean dishes prepared by Korean chefs are served. A Korean restaurant with both Korean style B.B.Q. and other a-la-carte Korean cuisine. Just close your eyes with the first bite and you will feel like you're already in Seoul with the beautiful Korean style decorations and a relaxing atmosphere perfect for any occasions with anyone and any day.
Pricing: anchangsal 450 225 THB | kimchi-jjigae 250 125 THB
50% slots: 10:30 | 11:00
Andong Jjimdak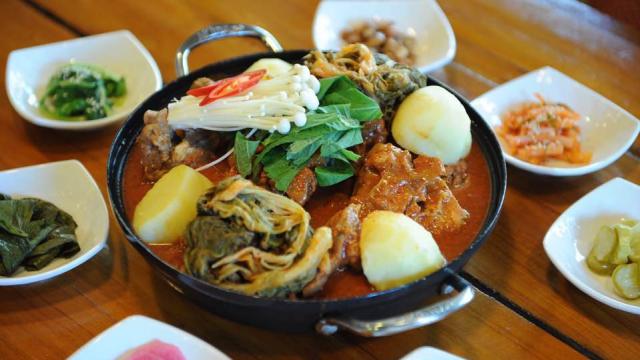 Jjimdak is a popular Korean braised chicken, it originated in the city of Andong, Korea. It's savoury, mildly salty and sweet with a very subtle spicy kick. This restaurant is well known for Jjimdak in Bangkok. Enjoy other dishes with the original Korean taste such as Kimji Jigae, grilled bulgogi and bibimbap. Bibimbap simply translates to "mixed rice with assorted vegetables" and it is excellent dish for vegetarians.
Pricing: jjim dak (2people) – braised spicy chicken with vegetables 600 300 THB | kimchi jjigae – kimchi stew 250 125 THB
50% slots: Mon-Thurs 15:00 | 15:30
Fri-Sun 21:00 | 21:30
Korean Ma @ La Villa Aree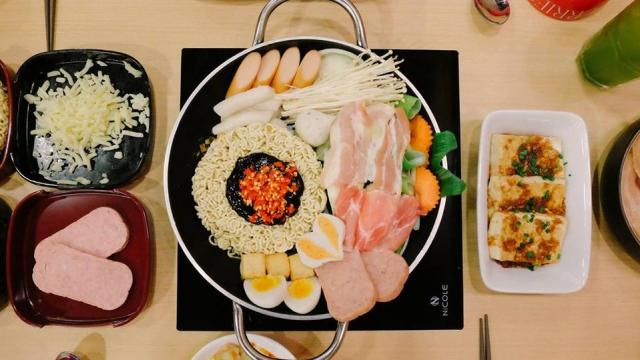 Savor yourself with a Korean hotpot feast at Korean Ma. Located on the 3rd floor at La Villa Aree, the restaurant serves Korean Budae Jjigae fusion dishes and other various traditional dishes such as Budae Jjigae Seafood, Topokki Seafood topped with cheese and Bulgogi pork with rice. For cheese lovers, order additional cheese to melt in your pot is the best choice that will create a great combination for your dishes.
Pricing: bulgoki pork with rice 170 85 THB | topokki seafood topped with cheese 180 90 THB
50% slots: 11:30 | 15:30