8 dining spots for steaks at HALF price!
It may be one of the simplest dishes visually, but it is one of the most difficult to cook perfectly. Get it wrong and it won't matter if you have special garnishes or accompanying sides – the entire dish is ruined.
Fortunately, we aren't short of restaurants that grill up a good steak here in Singapore. Here are 8 restaurants for your fix of that perfect medium rare cut.
Ginett Restaurant & Wine Bar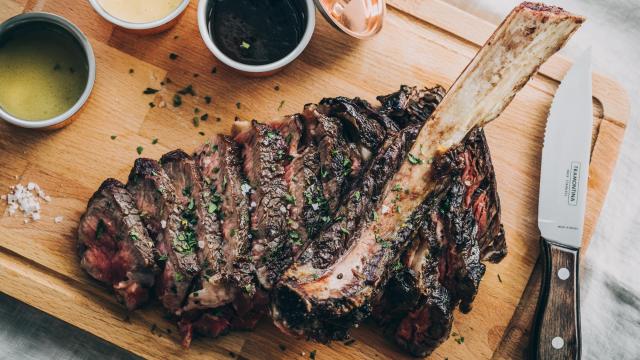 Ginett is a bistro-style restaurant and wine bar serving farm to table French food & boutique wines. Discover the chef signature such as Le Confit de Canard (duck leg confit), La Joue de Boeuf (braised wagyu beef cheek), La Côte de Boeuf (prime ribs) and more. Pair your food with a glass of wine, with prices starting from just $6, every day, all day! Ginett is the perfect foodie destination for a great experience, with friends and family.
Recommended items: La Joue de Boeuf (braised wagyu beef cheek) $35 $17.50
50% slots: 15:00 | 15:30 | 21:30
Tony Roma's orchard central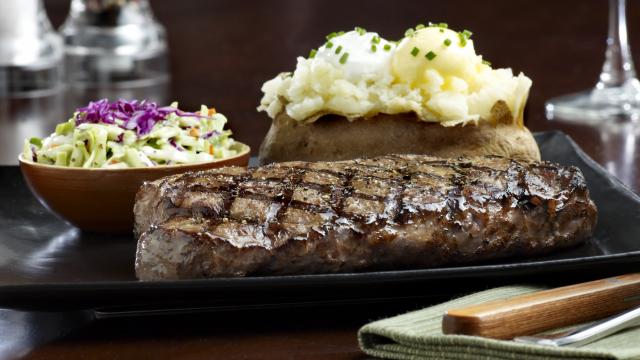 World-famous for its ribs, Tony Roma's started in north Miami in 1972. Their original baby back ribs and other flame-grilled specialties attracted diners from near and far. Other than pork back ribs, the restaurant is also known for its crisp fresh salads like the Sonoma salad, original BBQ chicken and char-grilled steaks like the USDA New York Strip. Today, Tony Roma's has over 150 branches in 27 countries.
Recommended items: USDA New York Strip $37.90 $14.45 original baby back ribs $26.90 $13.45
50% slots: 11:30 | 18:00
1 other outlet at Suntec City.
Ash & Char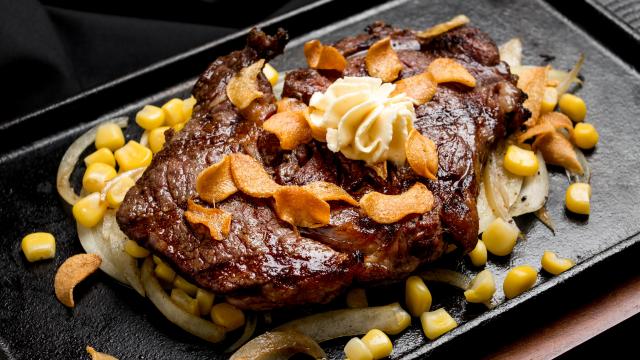 Ash & Char is a modern Asian gastrobar at The Clift on McCallum Street. By day, it's a café; by night, it becomes an intimate restaurant and bar. Getting its name the cooking techniques that makes up most of the menu, the restaurant has signatures like 200g pasture-fed ribeye, 180g pasture-fed tenderloin, and burgers like Korean fried chicken burger and angus beef burger. Perfect for a sumptuous lunch or some after-work chilling out.
Recommended items: 200g pasture-fed ribeye $20 $12.50 180g pasture-fed tenderloin $25 $12.50
50% slots: 15:00 – 15:30
Hot Stones Steak & Seafood
Hot Stones has been delighting diners in Singapore since 1992, and has garnered a loyal following through the years. The dining concept here allows you to cook your meats and seafood on serpentine volcanic stone slabs. This technique seals the flavours surprisingly well, making Hot Stones one of our favourite haunts for a carnivorous meal. Expect the freshest selection of Tajima wagyu sirloin, salmon steak and succulent seafood when you dine here.
Recommended items: Tajima wagyu sirloin $92 $46 Salmon steak $39 $19.50
50% slots: 12:00 – 14:00 | 17:00 – 18:00
Pool Grill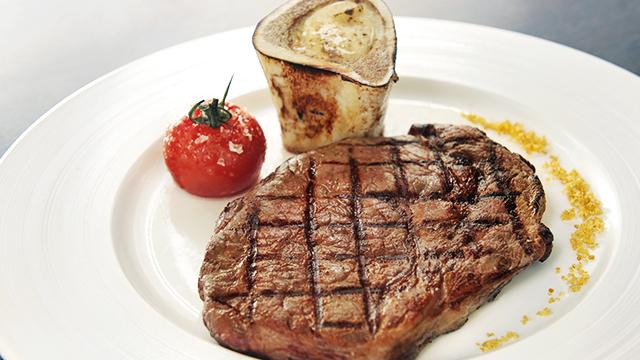 Marriott Tang Plaza's Pool Grill is a gastronomic haven by the pool for a relaxing lunch or romantic dinner. They serve western treats like seared lamb loin, lobster linguine and wagyu beef & foie gras burger. Guests here can also dine alfresco or laze by the pool as they sip on a refreshing cocktail from one of the bar's skilled mixologists.
Recommended items: Seared lamb loin $48 $24 Wagyu beef & foie gras burger $46 $23
50% slots: 13:30 – 14:00 | 18:00 – 18:30
SE7ENTH at Oakwood Premier OUE Singapore
Helmed by chef Dickson Fung, Se7enth offers contemporary dining for breakfast, lunch and dinner. Vast presentations of sumptuous breakfast buffet spreads are laid out daily, while modern international cuisine is served for lunch and dinner. Located along Shenton Way, the restaurant's culinary highlights include the signature oakwood beef burger, Australian grain-fed ribeye steak and pan-seared salmon. There is a seating capacity of up to 74 persons, perfect for hosting large groups.
Recommended items: 200g Australian grain-fed ribeye steak $38 $19
50% slots: 18:00 | 18:30
Southwest Tavern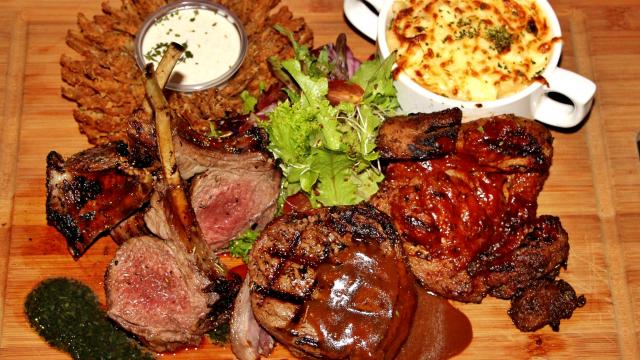 Serving western food in Jurong's Tradehub21 is Southwest Tavern, a cowboy-themed restaurant with a wide range of steaks, cold draught beers and cocktails. Must-try items here include the Cajun chicken steak, Cajun pork chop and Spaghetti From Hell, which is perfect for all spicy food lovers. If you're up for it, you can undertake the challenge to finish the latter dish under 10 mins. Do so and you win yourself a $100 dining voucher or two towers of Heineken beer.
Recommended items: USA Prime Grade CAB Ribeye served with steakhouse fries and garden salad $38 $19
50% slots: 15:30 – 16:00
Barossa @ Esplanade
At this Australian-inspired restaurant and bar, what you can expect is 'outback meets chic'. Their key feature is the Long Bar, good for mingling with buddies and enjoying Australian beer on tap. The food here is similarly unpretentious and laidback, with options like the ribeye tasting platter and smoky BBQ baby back ribs, all of which uses only the most premium grades of beef.
Recommended items: ribeye tasting platter $90 $45 smoky BBQ baby back ribs $45 $22.50
50% slots: 15:00 – 16:30 | 21:30 – 22:00