Healthy Eats
Like everyone else, we're really excited for 2018 to be our best year ever, and with that, we're all set to turn over a new leaf in terms of our health goals, wanting to lose the holiday weight we put on to be bikini ready for the summer. While we know drastically changing out diet may do us more harm than good, we're ready to commit to making healthier choices instead. You'll be more than ready for #DietResolutionWeek with these healthy dishes from our partner restaurants, that you can enjoy at up to 50% off when you book a table through the Eatigo app:
Bawai's Vietnamese Kitchen @ White Plains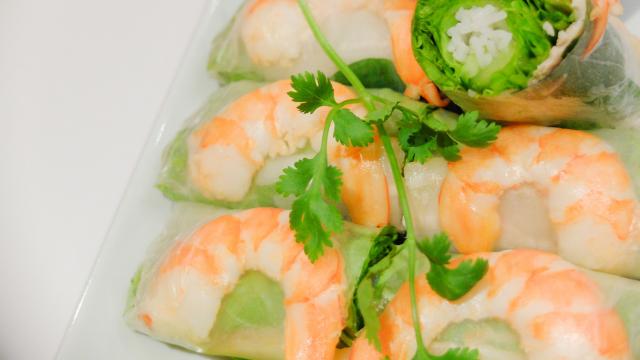 Bawai's Vietnamese Kitchen is one of the best places to visit if you're craving for authentic Vietnamese cuisine. Bawai, which means maternal grandmother in Vietnamese, first came to Philippines when they opened their flagship branch in Tagaytay few years back. Perfect for intimate get-together and special celebrations, this family-oriented cozy spot in White Plains serves a fine selection of freshly prepared mouthwatering dishes that are actually good for you. For a fresh starter, their Goi Cuondoesn't disappoint, the four pieces of fresh rolls contain greens, vermicelli noodles, pieces of shrimp and pork with a peanut-based sauce that brings everything together. For a light yet filling meal, try the Pho Ga – a big bowl of herb-infused chicken noodle soup.
Recommended items: goi cuon ₱195 ₱97.50 pho ga ₱245 ₱122.50
50% slots: 11:00 | 17:00
Terraz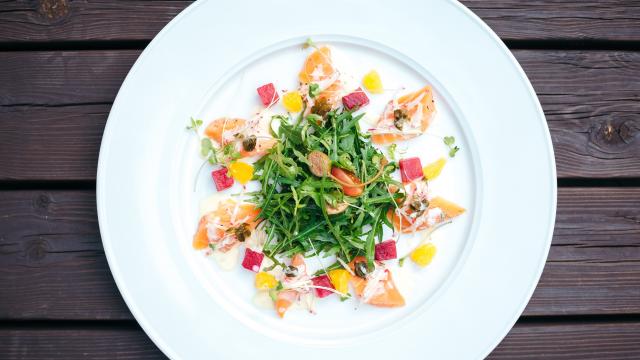 Terraz is an elegantly-designed dining place that serves top-quality modern cuisine and special dishes. Situated at Zuellig Building in Makati it is quite popular with the business crowd, with its its relaxed ambience, six well-appointed conference rooms and the adjacent 117-seater bistro, it's a fantastic place to hold business meetings, and the best part about it is that they also cater to those who need healthier options and a quick bite to eat. Their Housemade Norwegian Salmon Gravlax is a filling appetizer, with the fresh fish served with sliced lemons, capers, mixed greens, sweet dill, and an orange truffle dressing for more zing. For sandwiches great for sharing, try their Mediterranean-Style Vegetable Sandwich which is a filling combination of grilled herb-marinated vegetables and a thick Portobello mushroom on multigrain bread, served with herbed fries. Delicious.
Recommended items: housemade norwegian salmon gravlax ₱310 ₱155 mediterranean-style vegetable sandwich ₱350 ₱175
50% slots: 15:00 | 15:30 | 21:30
Frank & Dean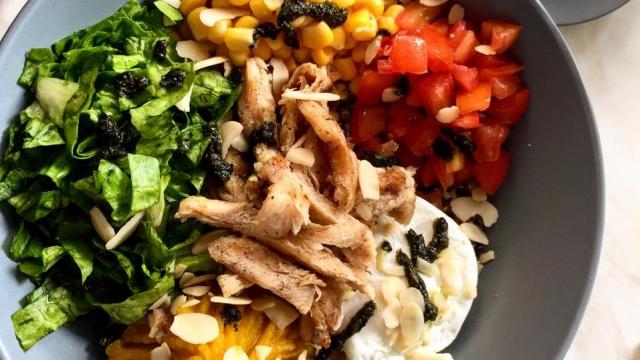 Frank & Dean Cafe is a casual dining restaurant widely popular its signature Southern Fried Chicken, all-day breakfast selections and pizza dishes. Named after the two more famous singers in the "Rat Pack" – Frank Sinatra and Dean Martin – this comfy and cozy dining place offers a wide selection of mouthwatering dishes that has distinctively delicious flavors. Drop by for their heavy yet healthy Quinoa Bowls that come in chicken, smoked salmon, and a vegan option, with a poached egg (which the vegan option does without), mashed pumpkin, diced tomatoes, corn, romaine, pesto, and a calamansi vinaigrette. If you're craving for pizza but want to still keep it light, give their Artichoke Pesto a go – 12 inches of vegetarian goodness on a herb-y, oil base, with the pizza dough kneaded upon order.
Recommended items: vegan quinoa bowl ₱330 ₱165 artichoke pesto pizza ₱420 ₱210
50% slots: 16:00 | 16:30
Providore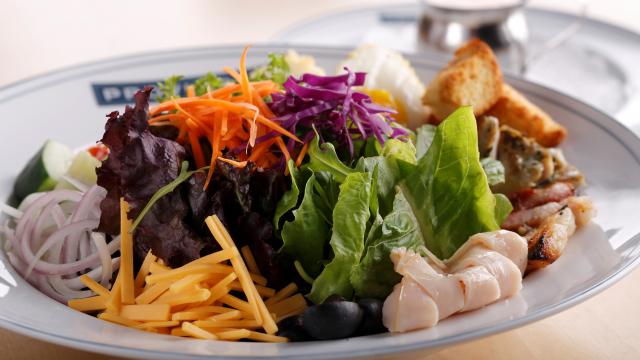 Providore is a casual dining restaurant that serves a wide selection of simple, uncomplicated food. With it's store in SM Aura Premier, this cozy dining place features a creative menu comprised of good ol' American treats, mouthwatering Filipino comfort dishes, and a selection of healthier options for those who want to be more mindful of their weight. A highly recommended refreshing salad on the menu is their Chef's Market Bowl, using the chef's daily choice of market fresh ingredients and brioche croutons with your choice of thousand island dressing or country herb vinaigrette. For a heavier option, their Roasted Turkey Club comes highly recommended, with crispy bacon, housemade coleslaw, an herb omelette, tomatoes, and iceberg lettuce with cranberry sauce sandwiched between fresh toast loaf – big enough to eat half for lunch and save the other half for dinner.
Recommended items: chef's market bowl ₱375 ₱187.50 roasted turkey club ₱395 ₱197.50
50% slots: 08:00 | 08:30
Trattoria La Piazzetta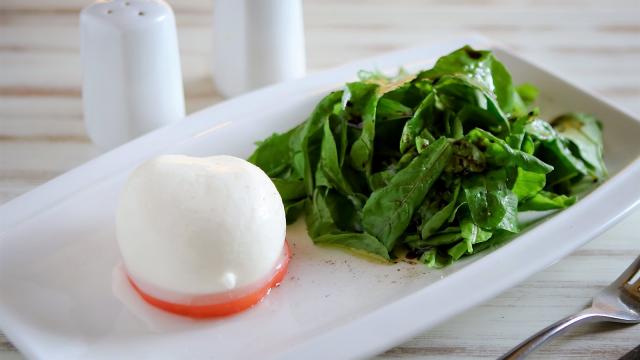 Situated on the ground floor of the Powerplant Mall in Rockwell, Makati is the Italian restaurant Trattoria La Piazetta. This restaurant serves an array of Italian cuisine from hand tossed, brick-oven made pizza, to savory pastas that perfectly complements the modern-rustic interior of the restaurant. Italian food isn't all creamy pasta and carb-heavy pizzas, and this trattoria has lighter options like their keto-friendly Burrata Con Rucola, a creramy mozzarella that's been stretched and rolled into a ball, served with extra virgin olive oil, a dash of salt, and pepper. Another dish that's keto-approved is their Pollo Alla Diavola, which consists of a whole baked chicken rubbed and stuffed with herbs, extra virgin olive oil, garlic, and a chili for a little kick.
Recommended items: burrata con rucola ₱485 ₱242.50 pollo alla diavola ₱755 ₱377.50
50% slots: 22:00 | 22:30