Taste true passion at these 10 Japanese restaurants.
Tender, delicious taste, fresh ingredients combined with passion and care with each and every dish is the true charm of Japanese cuisine. From the best of ingredients from the "Land of The Rising Sun" that can be considered natural wonders, seafood, fish, beef and plenty more, made into various menus by highly passionate chefs like an art form to bring you to joy with every bites. Today, eatigo brings you our top 10 Japanese restaurants that has all these qualities where you can enjoy scrumptious food and get up to 50% off by reserving with us.
Kaminari Sushi
Kaminari Sushi serves high quality Japanese cuisine at affordable prices. Can't-miss items like Kaminari maki roll, hotate aburi trio and salmon aburi sauce combo. The restaurant uses only ingredients flown in directly from Japan, ensuring what diners get on their plates are the freshest.
Pricing: kaminari maki roll 359 THB 179.5 THB | hotate aburi trio 299 THB 149.5 THB
50% slot: 12:00 | 12:30 | 13:00 | 13:30 | 14:00 | 14:30 | 17:30 | 18:00 | 18:30 | 19:00 | 19:30 | 20:00
Benihana @ AVANI Atrium Bangkok
Come and sip sake, taste some maki and fresh sashimi, and enjoy watching your personal chef performing teppanyaki art right in front of your table. You can even choose your chef when you book your table. It is fun to watch the energetic chef works like a talented magician by slicing, sizzling or searing the meat and vegetables to perfection before serving them very hot from the iron plate.
Pricing: grilled scallops 700 THB 350 THB | rocky mountain 400 THB 200 THB
50% slot: 21:30 | 22:00
Hamakatsu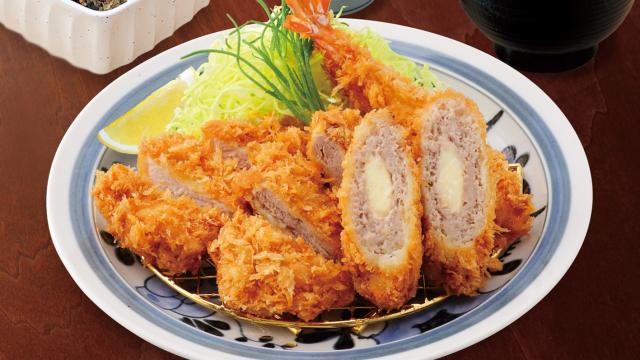 First launched in Kajiyacho, Nagasaki, Hamakatsu now has more than 170 branches all over Japan. Its Bangkok outlet also offers the same of what made it become so popular back home: its tonkatsu offerings. Crispy outside, but tender inside, tonkatsu is featured in dishes like Hamakatsu pork fillet cutlet and pork loin cutlet on rice with egg-drop dashi stock.
Pricing: pork loin cutlet on rice with egg-drop dashi stock,served in a bowl 295 THB 147.5 THB | kakumi set 255 THB 127.5 THB
50% slot: 14:30 | 15:00 | 15:30
Haru Izakaya & Sushi Bar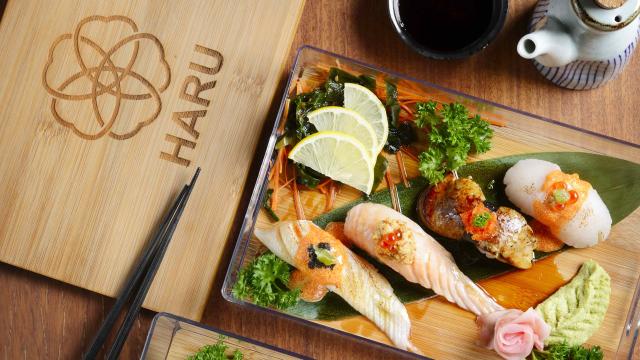 Haru Izakaya and Sushi Bar is a Japanese restaurant locate in Ram Intra area. The restaurant comes with a modern Izakaya concept. It is ready to serve you more than 240 menus include Japanese hot plates, sushi from sushi bar and desserts. We recommended trying Special Aburi Don, Shirauo Salad, Big Wood Lobster Roll and Buta Kakuni Kamameshi.
Pricing: buta kakuni kamameshi 349 THB 174.5 THB | special aburi don 589 THB 294.5 THB
50% slot: Mon-Fri 11:30 | 17:00 Sat-Sun 15:30 | 16:00
Ten Yuu Sho @ EmQuartier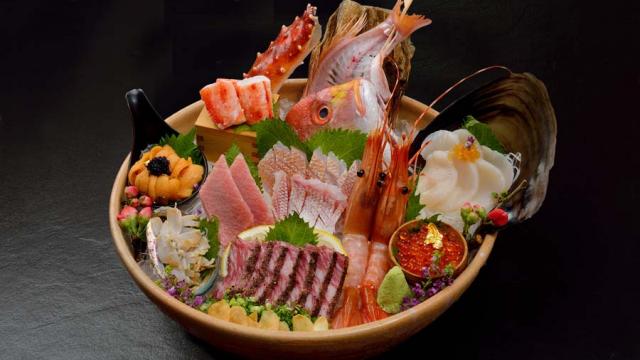 For all shoppers at EmQuartier with an appetite for Japanese cuisine. Ten Yuu Sho serves delicious Japanese cuisine in their modern and stylish restaurant in the shopping center EmQuartier. The menu features delicacies such as the Salmon Chess Lava, Heaven Roll, Tenzaru Shomen and Magalitsa Shabu next to many more items of their gourmet Japanese cuisine menu.
Pricing: salmon chess lava 550 THB 275 THB | heaven roll 400 THB 200 THB
50% slot: 15:30 | 16:00
Tsubohachi @ Nihonmachi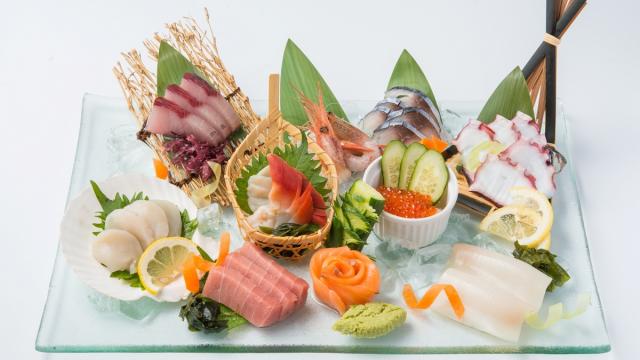 A Japanese restaurant located in Nihonmachi, Indulge yourself with authentic Japanese food from Hokkaido in Izakaya style (food and drinks). In an atmosphere that will make you feel like you truly are in Japan. With tons of dishes to choose from such as, Sashimi Tokumori (Assorted Sashimi), Gokai!!Mushi Tarabagani, Hokkai Kamameshi and Asari Sakamushi (Sake Steamed Clams) all of these can be enjoy with cold beers, sake, or green tea, anything that you prefer.
Pricing: sashimi tokumori 999 THB 499.5 THB | hokkai kamameshi 349 THB 174.5 THB
50% slot: Mon-Wed 17:00 | 17:30 | 18:00 Thu-Fri 12:00 | 17:00 | 17:30 Sat-Sun 14:30 | 15:00 | 15:30
ZEN @ Siam Center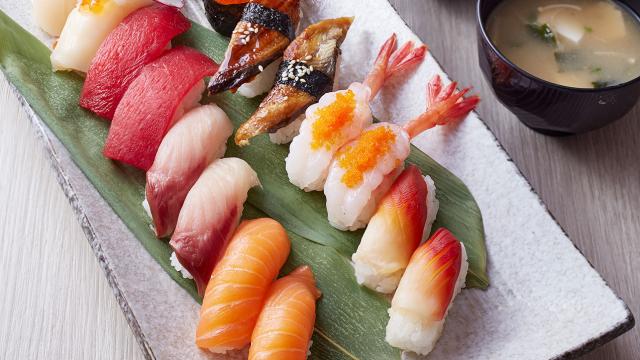 Zen is one of the leading Japanese restaurants in Thailand. Quality is our way of life – is their slogan and they really live up to it by presenting the best impression in every possible way. They use only quality ingredients such as non-fatty fish, healthy cooking oil for deep frying, fresh vegetables and Japanese pickles to create distinctive Japanese dishes and serve their patrons amid the contemporary Japanese decor.
Pricing: saba shio – teriyaki set 280 THB 140 THB california maki set 295 THB 147.5 THB
50% slot: Mon-Fri 15:00 | 15:30 Sat-Sun 11:00 | 21:00
Nami Teppanyaki Steakhouse @ JW Marriott Bangkok
With fire and flash, Nami Teppanyaki Steakhouse serves up authentic Japanese teppanyaki dishes in a cool, contemporary environment. Diners watch as talented chefs prepare their meal to their exact specifications right in front of them. A varied menu, highlighted by special imported cuts of wagyu and seafood, in addition to local options, dinner set and more.
Pricing: australian wagyu striploin (200g) 2,800 THB 1,400 THB scallop from usa – (200g) 1,550 THB775 THB
50% slot: 21:30 | 22:00
Shintaro Restaurant @ Anantara Siam Bangkok Hotel
Shintaro recreates a tatami-style casual neighbourhood dining environment. Its menu mostly consists of seafood, with the freshest fish brought in from Japan, US and Australia. The miso grilled Chilean sea bass, soft shell crab salad and pan-fried Atlantic black cod are among the popular items here. To complement your meal, Shintaro also offers a selection of sake and beer to pair with your meals.
Pricing: yawarakani kohmi salad – soft shell crab salad, crispy garlic ponzu dressing 480 THB 240 THB spicy tuna tempura sushi – spicy tuna rolls tempura, asparagus, sweet soy sauce 520 THB 260 THB
50% slot: 14:00 | 21:30
Kisara @ Conrad Bangkok Hotel
Conrad's Kisara is Japanese cuisine at its very best. Sporting stylish wooden interiors, Kisara believes in delivering perfection in simplicity. Diners can enjoy premium offerings like angus beef houbayaki and prawn tempura Omakase-style sets are available, such as chef's selection of sashimi and chef's selection of angus beef teppanyaki course To complete your meal, pair it with one of Kisara's premium sakes.
Pricing: daily chef's selection 680 THB 340 THB angus beef houbayaki 980 THB 490 THB
50% slot: Mon-Sat 21:30 | 22:00 Sun 18:00 | 18:30 | 19:00 | 19:30 | 20:00 | 20:30 | 21:00 | 21:30 | 22:00