6 spots for Japanese Grills that make a Perfect Meal
For this winter, Japanese Grills would be the winner! Crispy-outside and tender-inside, Japanese Grills is the choice to warm every heart and savour every taste bud.
The most traditional cooking techniques known to Japanese cuisine, charcoal-based grilling leads to a variety of mouthwatering dishes, perfect for sharing with family and friends. For Japanese Grills, the tastes are real, the warmness is ideal and you should definitely try and feel. We have selected six restaurants for you, so that no matter where you are in Hong Kong, you can enjoy to enjoy various Japanese grills options with as much as 50% off!
Yakimon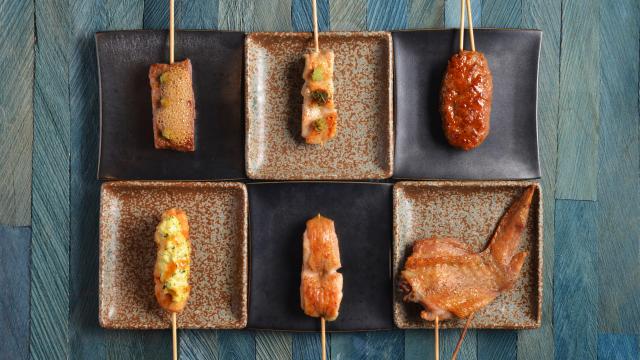 Situated in the food hub on 8 Lyndhurst Terrace, the Japanese grill restaurant Yakimon, adds to the table a fresh-new take on Japanese cuisine, featuring a vast array of scrumptious skewers, grill selections and Japanese favourites. Executive Chef Suzuki Takeshi hails from Japan. He has accumulated years of experience and built his expertise in Japanese cuisine. Comfortably seating 52 guests, Yakimon hosts an elegant private dining room, perfect for parties or business gatherings of 8. The sleek bar provides a unique dining experience where guests can view and enjoy the making of their ordered dishes. Some of the most sought-after sakes from Japan, guarantee a night of enjoyment and relaxation.
Daruma Ganso Ramen @ Tsim Sha Tsui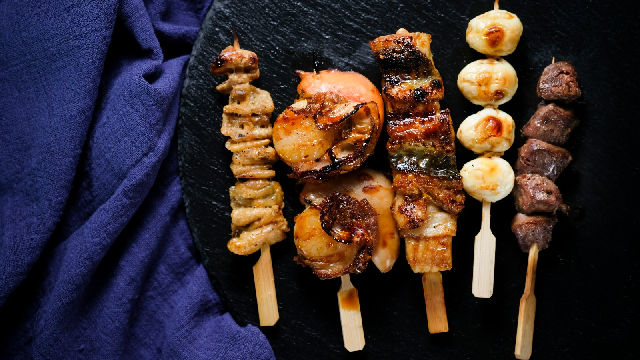 Located on Prat Avenue, Daruma Ganso Ramen offers one of the best Japanese Ramen options in the centre of Tsim Sha Tsui. With its eye-catching Daruma decoration and cozy interior design, Daruma Ganso Ramen is the perfect meeting point for diners from across the city to stop by and catch up over some of the most exquisite ramen delights the city has to offer. No matter it is the Crab Meat Salad with Seasame Dressing, or the ramen options including Pork Bones & Soy Sauce Soup Ramen, Sakura Shrimp Miso Soup Ramen, Spicy Soup Ramen, Hokkaido 3.6 Milk Soup Ramen and Japanese Curry Soup Ramen, Daruma Ganso Ramen has something to suit all tastes on the menu.
Ganbei Yakitori Restaurant @ Tsim Sha Tsui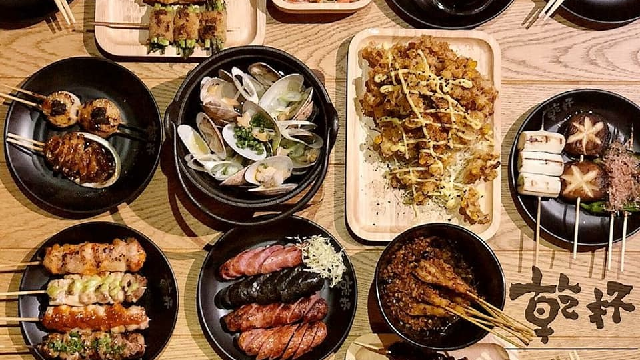 Fried Flat Noodles with Sliced Beef is common in Hong Kong, however, Loyal Dining offers them refreshing tastes. Now, it is the time to savour the taste of Loyal Fried Flat Noodles with Sliced Beef in Homemade Sweet Soya Sauce, the most wok-hei option and the most Hong Kong-flavoured choice!
Arashi-Sann Japanese Restaurant and Bar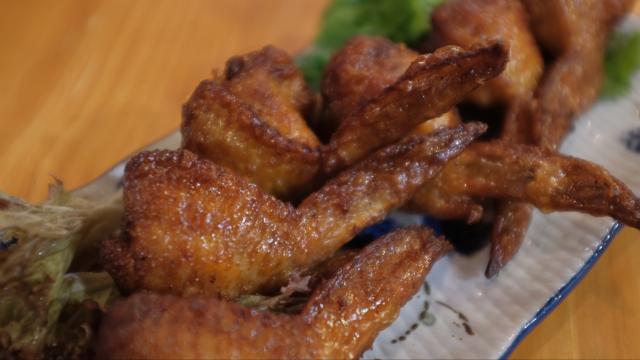 Replacing what was previously the Postcollectionhk Café is this swanky new izakaya. Located at the same venue – On Lok Lane in Wan Chai – it's the ideal place for some after-work chilling or just catching up with friends over drinks. Here, they specialise in yakitori, with options like Japanese citrus Sudachi Chicken Wing, Lobster Tail Yakitori and Sake-Steamed Clams. As with all good izakayas, there is a healthy selection of alcohol, from premium sake to draft beers available.
La BASE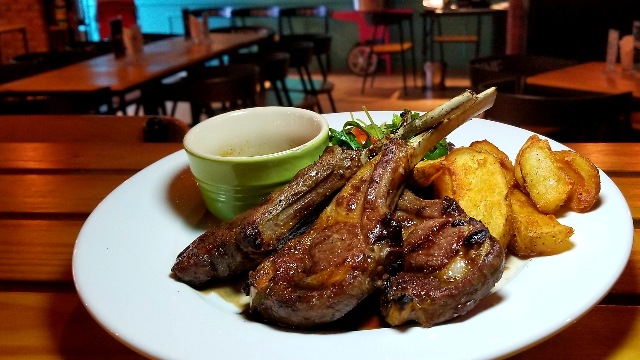 La Base provides a little piece of paradise and a beacon of calm amid the hustle and bustle of Chatham Road South. This modern bar is all about sophisticated interiors and a dizzying array of killer handcrafted cocktails including some mixing the East and the West by using traditional Chinese herbals. The obvious draw of this Tsim Sha Tsui restaurant and bar lies in its extensive list of unique cocktails, but we must add that its wide array of delicacies is just as impressive.
Backstreet Yaki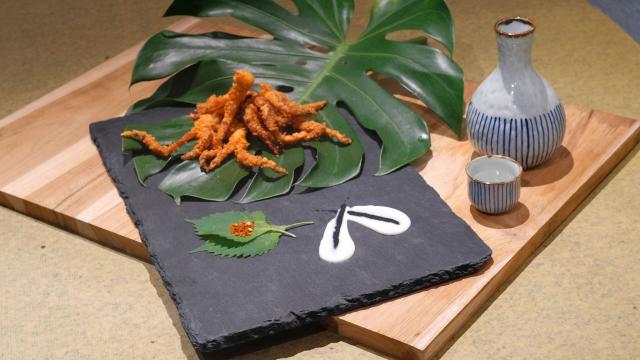 Savour the true flavours of Japan, right on Fuk Wah Street in Sham Shui Po, where you will find Backstreet Yaki – a place offering everything from the freshest sashimi to grilled meats, deep-fried delights and high-end steaks. The menus here are definitely a highlight, with elements inspired by traditional Chinese calendars, bringing you back to the nostalgic past of Sham Shui Po. Whether you're looking for a piece of Kagoshima wagyu beef or a feast including sushi and sashimi – Backstreet Yaki never disappoints.