7 ways to enjoy #AvoGoodTime!
Proved to be a key ingredient in recipes for both inside your body and on your body, the tree-grown fruit Avocado is going to be the hero on your dining table. The creamy texture replaces calorie laden oils with healthful fats – Avocados have already found their way into every meal of the day and even into dessert, so do follow the trends and savour your tastes with Avocado!
Make sure to add this delicious superfood to your summer plan to join in National Avocado Day on July 31st! We have carefully selected 7 restaurants for you where you can enjoy Avocado every single day around Hong Kong.
HeSheEat @ Causeway Bay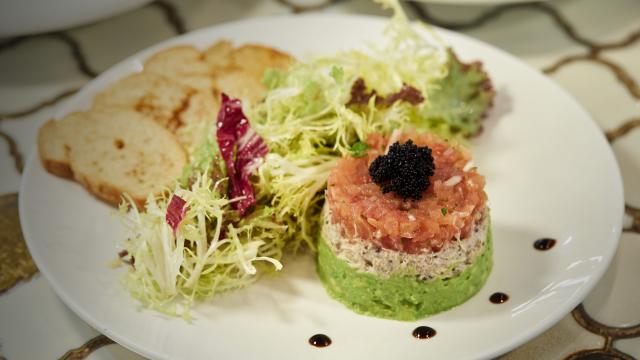 Satisfying those with a sweet tooth on both sides of the harbour in Causeway Bay, HeSheEat has been the talk of the town which leads the fashion of desserts. A chic minimalist haven, HeSheEat continues to surprise and delight, with its trendy décor and eye-catching presentations that is perfect for an Instagram shot as well as a chilling afternoon. From the delicate blueberry cheesecake to the visually captivating yoghurt panna cotta, HeSheEat continues to make the rounds on social media with endless dessert options ready to savour your taste.
NINETY's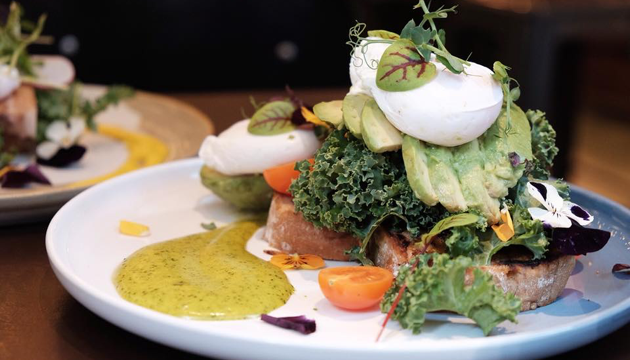 NINETYs is a brand of reality perfectionism and focus on Craftsman spirit, aim to deliver craftsman elements through the dining experience. The name of NINETYs means we do everything above the score of 90 but not just only coffee, such as "DINING", "SERVICE" and "EXPERIENCE".That's why is "NINETYs" but not "NINETY". To shape NINETYs to be one of the most diversion cafe model in Hong Kong, we also set up the bakery part, dining and alcohol in the shop to enhance the whole dining experience, to fulfil the need of the customers who love to enjoy their life.
Pho Up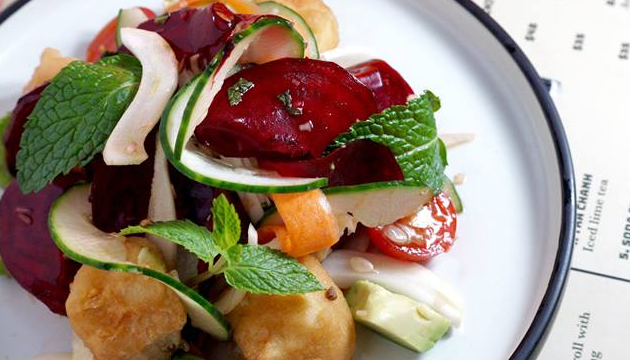 Located in the very centre of Hollywood Road, Pho Up dishes out piping hot bowls of Vietnamese Pho and fusion cuisines in Central. Delicious and irresistible, Pho Up prides itself on showcasing the distinct flavours of Vietnam through fresh ingredients, in a stylish atmosphere with an open kitchen where you can figure out how the chef gives birth to the popular Pho options. By adding a few creative flourishes into the traditional dishes, Pho Up pays homage to the diversity of Vietnamese cuisine and offers dishes like Rice Paper Rolls, Craband tomato vermicelli, Supreme beef noodle, Roasted beef with banana blossom salad, etc.
The Hideout Coffee House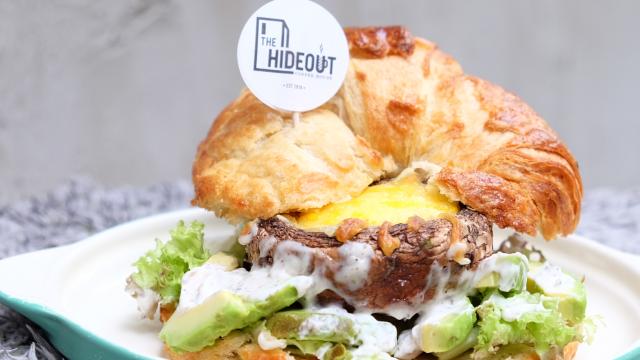 The Hideout Coffee House is a cozy two-story cafe on the hills of Sai Ying Pun that specializes in java with an Australian slant. The Hideout feels like your quintessential neighborhood cafe, with a small ordering counter and a few seats downstairs, and more tables in a little sparse but comfortable attic-like space above.
HABITŪ table

HABITŪ is made up of the uniquely tasteful dining experience. Since its establishment in 2003, HABITŪ caffè, HABITŪ table and HABITŪ all day work together to create a neighbor boutique caffè serving handcrafted, artisan coffee with simple comfort foods in an environment that reminds you of home. For a coffee house, we are quite particular about our food. We select only the best ingredients from around the world, and prepare them in an innovative way that highlights their wholesomeness and unique original flavours. We strive to offer an elevated dining experience for the increasingly health conscious public.
Slow Life

Slowlife advocates a healthy lifestyle, offering food that is organic with no MSG, chicken powder or hormones. "NO MSG , NO CHICKEN POWDER, NO HORMONES"is their business indicator. Menu highlights include Slow cooked Salmon with Mashed Purple Potatoes and Red Saffron Cream Sauce, Pappardelle Slowcook AUS Wagyu Beef Oxtail stew and Slow Cooked Hormones Free USDA Natural Prime Steak with Black Truffle and Port Wine Sauce. They have a 'first try first buy' motto, whereby diners can first try their food at their restaurant. If they like it, they can also purchase their health food products to bring home to make it for themselves.
The Coffee Academics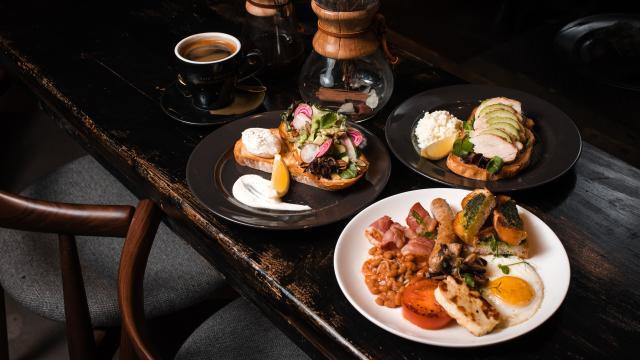 Beautifully designed and full of character, The Coffee Academics in Taikoo serves as a perfect venue for chic entertaining, as well as exceptional food, specialty coffee and inspiring beverages. The signature coffee blends are renowned for the meticulous roasting and unrivalled freshness, and have been ranked first in Hong Kong and third in the World by the famous specialty coffee rating system, CoffeeReview.com. The signature TCA espresso, which is blended through different high-performance espresso machines, offers a taste of uniqueness and freshness, as well as all the nicely-made ice coffees. Aiming to redefine the coffee house experience in Hong Kong, Coffee Academics has been bringing high-quality coffee and hip modern venues catering to coffee connoisseurs.