Mid-Autumn Reunion with Chinese Fusion
We want them fresh, we want them fresh inside out!
For Hongkongers, Chinese dishes are always the best. A bite of traditional Chinese flavours can be so comforting and meaningful – it may even reminds us of our home, sweet home. For your Mid-Autumn gatherings, we've compiled a list of where to eat the best Chinese fusion dishes in Hong Kong – freshness is best to be shared with your most-beloved family!
Ming Bistro @ Central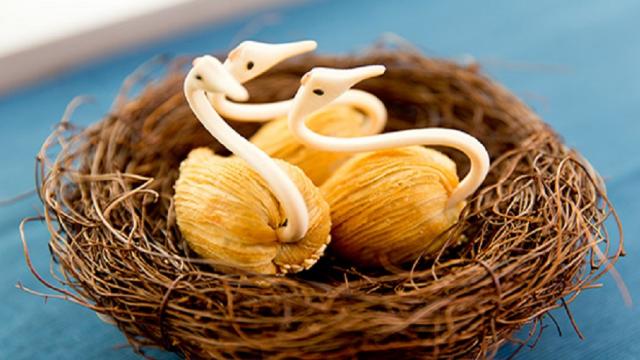 An extension of Chinese restaurant Ming Garden, Ming Bistro is run by the family's second generation. The owners have taken great care to avoid the traditional décor familiar in typical Chinese restaurants and instead have opted for more contemporary interiors. Diners here must try dim sum dishes like purple yam puff swan and red bean bun, which they can watch the chefs prepare in the open kitchen.
Qi Nine Dragons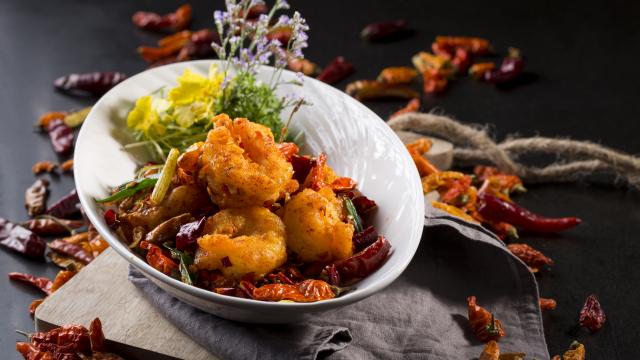 Tucked away in a cosy, rustic and intriguing space in Tsim Sha Tsui, Qi – Nine Dragons is serving up an extensive and delicious array of dishes that has foodies throughout Hong Kong absolutely buzzing. Recommended by Michelin Guide HK & Macau, Qi – Nine Dragons continues a winning recipe of capturing the "seven flavours of Sichuan" in a bold and modern style. Hot and Sour Crab Soup, Spicy Soft-Shell Crab, Chili Fried Dungeness Crab, sugar-glazed ginger beef, and fish fillet in chilli oil soup, all are presented with a spectacular view of Victoria Harbour and Hong Kong Island skyline.
Wang Jia Sha @ Midtown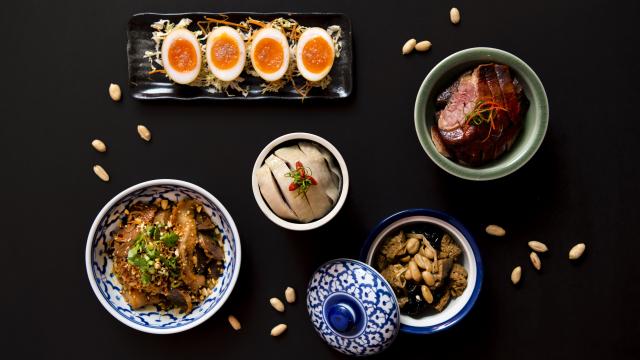 Infused with a younger and trendy dining concept, Wang Jia Sha Midtown offers casual all-day dining serving authentic Shanghainese cuisine with a modern touch, serving signatures like abalone stone pot rice, Shanghainese fried spring rolls and "tan tan" noodles with spicy sesame sauce. Interiors are expectedly oriental, but given a sleek, modern interpretation, resulting in a comfortable, stylish environment befitting of the cuisine's quality.
Dragon-i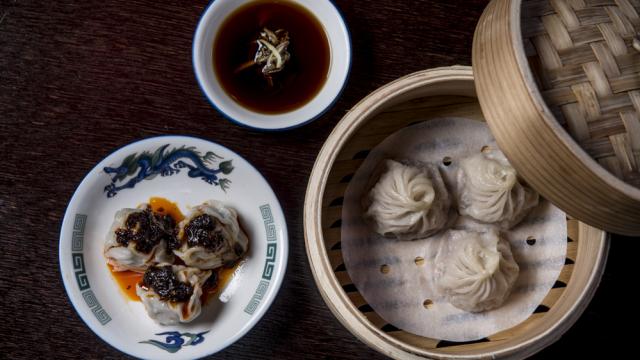 Located at The Centrium in Lan Kwai Fong, Dragon-I may be more recognised for its nightlife activities, but during the day, it is also a restaurant serving Chinese and Japanese cuisine. Menu highlights here include Stir-Fried Organic Pea Sprouts With Sesame & Dried Bonito Julienne, Deep-Fried Prawns coated with Salty Egg Yolk and Deep-Fried Crispy Chicken. Whether you're here for the food, the wide range of drinks or just to party, a visit to Dragon-I is a good time guaranteed.
Full House Seafood Chinese Restaurant

Full House Seafood Chinese Restaurant establishes its prominence at the Nine Seafood Place in Whampoa where diners can pick their freshest choice of seafood directly from the seafood market and for the restaurant chef to cook. Managed by Fook Lam Moon group, the leading Cantonese restaurant brand in Hong Kong, Full House offers a meticulously designed seafood menu, classic Cantonese cuisine and traditional dim sums.
Yum Cha @ Causeway Bay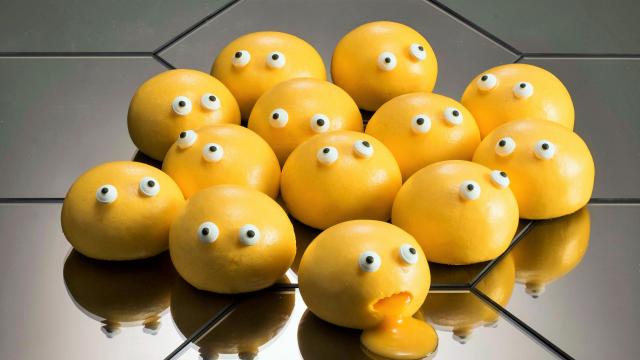 YUM CHA! Our creative Chinese food has gained a loyal following from diners of all ages thanks to our talented chefs and their ability to modernize traditional dishes without compromising authenticity. From molten custard buns to Cantonese dumplings, we bring playful presentations and delicious dishes to the table!
Eagle's Garden @ Hilton Garden Inn Hong Kong Mongkok

Situated in the Hilton Garden Inn Hong Kong Mongkok, Eagle's Garden is a stunning Chinese restaurant that provides guests with superb modern Chinese cuisine in an elegant and luxurious environment. This sophisticated dining establishment has earned its reputation among the locals and the tourists, with its excellent selections of Cantonese specialties, including our great variety of Dim Sum; Steamed Vegetarian Dumplings with Black Truffle; Signature Barbecued Pork; Double Boiled Papaya with Assorted Seafood; Braised South African Abalone with Black Mushroom in Stone Pot and Steamed Beef Spare Ribs with Gravy. Eagle's Garden is an ideal venue for any occasion including business meetings, romantic dinners and family outings, as well as for Dim Sum and Tea in the city.
---
Makes rewards simple.
With eligible transactions, you can enjoy Cash Rebate automatically with no cap. Clear, simple, easy.
Make your shopping more rewarding.