Feel the Freshness – Japanese Fusion Rocks
Fusion dishes are now in full swing, not to mention the Japanese fusion that are so exquisite, elegant and stylish. You will definitely feel the charm when the ultimate cooking techniques of the Japanese classics are combined with excellent Western-style ingredients.
What happens on your taste buds when the East meets the West? Find them in restaurants across Causeway Bay and Tsim Sha Tsui that offers the best Japanese fusion options ever known in Hong Kong! Hereby we have selected 6 Japanese fusion restaurants for you, endless delicious choices are going to greet you right there!
Le Rêve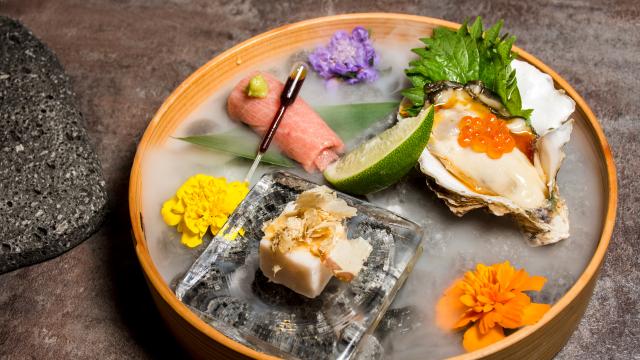 Fusion fine dining has been beautifully presented on Yiu Wa Street, as Le Rêve combines the art of French cooking with specially selected fresh ingredients from Japan. Located in Causeway Bay, the restaurant offeres various dishes including Iberico Pork, Passion Fruit Orange Curd, Tiger Prawn, Amuse Bouche, etc. In Le Rêve, an unprecedented experience is guaranteed – Le Rêve is a magnet for foodies from far and wide who crave an unprecedented dining experience. Setting itself apart from other dining establishments in the area with their unpretentious, comforting dishes and affordable prices, Le Rêve is an excellent choice for breakfast, lunch and dinner.
AMAZAKE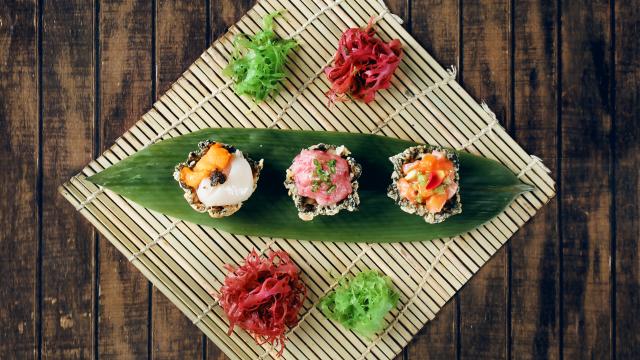 Inspired by the nightlife styles and ferocious drinking culture of Japan, AMAZAKE is an izakaya and Japanese specialty bar located in Lan Kwai Fong. AMAZAKE is a modern heaven when it comes to a well-designed selection of Japanese food and drinks, unbelievably creative cocktails, as well as Hong Kong's most favoured drinking games, where a time of enjoyment and relaxation is guaranteed. Choose from dishes such as Assorted tempura, Beef Steak, Sashimi set and Hokkaido Don at AMAZAKE, a perfect place where the time is slower yet more excited than everywhere else in Hong Kong.
Circa 1913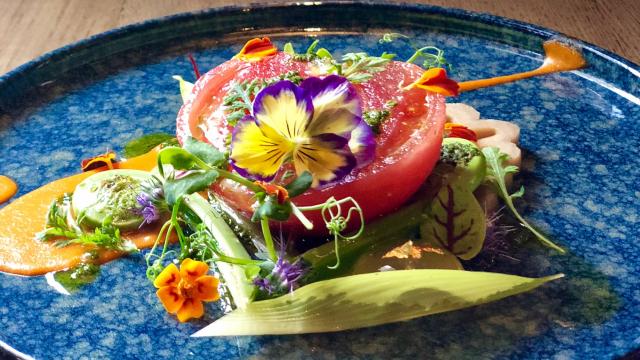 Circa 1913's name alludes to the early-19th-century era of global exploration and colonial expansion by the British. Situated in Fringe Club in Central, Circa 1913 is adorned with delicate decorations that evoke nostalgia for a bygone era. Staying true to its nostalgic setting, you'll find dishes like La Calmar (Squid • Black Garlic Miso Emulsion), Foie Gras and Wagyu Beef Gyoza with Daikon Soup, Risotto aux Oursins (Hokkaido Uni • Tomato • Risotto) and more. Go on a multi-sensory journey through Hong Kong's rich culinary history, taste the dishes that combines elements of French and Japanese cuisines which may encapsulate the flavours of the city's complex past.
CE LA VI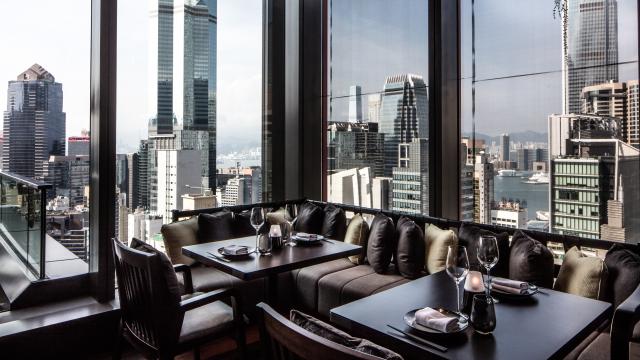 For chic luxury, a leading 360 degree panoramic city view and Modern Asian cuisine all rolled into one, CÉ LA VI boasts a restaurant located 24 floors up in the heart of the city's bustling social scene. With the recent introduction of highly anticipated Executive Chef Jason Au; who lends 15 years of international culinary experience primarily garnished from NOBU, the world's most acclaimed Japanese restaurant – in line with CÉ LA VI's Modern Asian signature twist. Produce is sourced from every corner of the globe and is fresh and chilled including sustainable Tuna from Boston, Salmon from Norway, crab from the waters of Alaska and various seafood sourced from Japans iconic Tsujiki market and Hokkaido.
Kokon Premium

Serving innovative Japanese cuisine to the foodies of Causeway Bay, Kokon Premium invites customers to enjoy their creative and delicious dishes. Recommended dishes include Fireworks, Volcano, Crazy Salad And Seafood And Pork Shabu Shabu. The atmosphere inside of Kokon Premium is peaceful, the perfect environment for sampling some of the great dishes that the Japanese kitchen has to offer in Causeway Bay.
Naked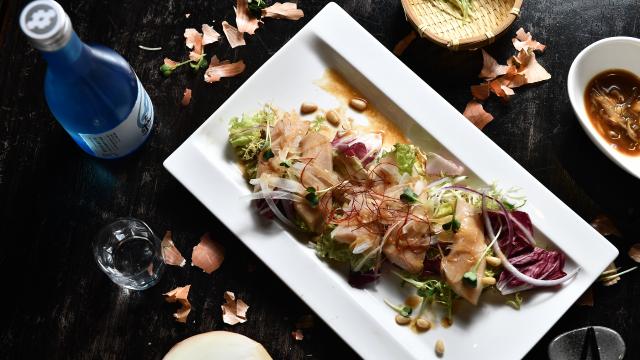 Naked brings together Spanish and Japanese cuisine together, offering modern Japanese tapas. Previously located in Soho, the restaurant is now in TST's Mirror Tower in Mody Road. The menu, designed by executive chef Justin Chan, offers unique fusion fare like hotate with crystalline ice leaves, toro y Iberico ham wrap and the teriyaki pork belly stew. As with any tapas restaurant, there is an extensive list of drinks here that diners can also enjoy.