how to redeem your reward points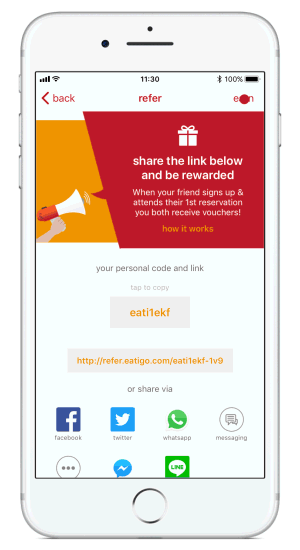 Step 1: earn – click on "earn" to check your available points and choose the reward you want to redeem.
Step 2: redeem – make sure you have enough points available, and click redeem.
Step 3: reward – the reward voucher code will be sent you via email. If the chosen reward is a physical voucher, a form will be sent to your email for you to enter your mailing address for voucher delivery.