Location Guide – Central
Central – The commercial hub of Hong Kong, also a home to famous tourist attractions and towering skyscrapers like the International Finance Centre, Central forms much of Hong Kong's renowned scenic skyline. The epicentre of Hong Kong, Central is also home to plenty of great dining establishments.
Make a reservation with eatigo, and enjoy dining discounts of up to 50% after a whole day's hard work.
Blue · Butcher & Meat Specialist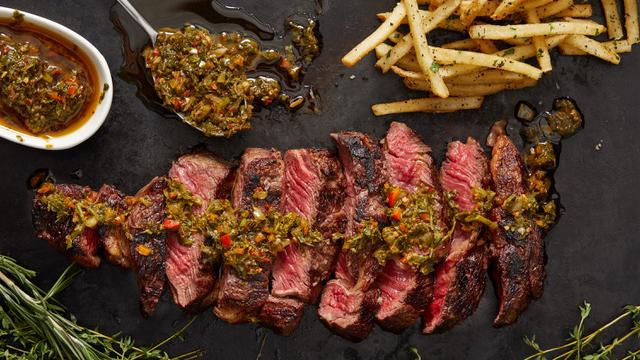 Blue is a specialist meat house, whose dedicated team are passionate about the finest ingredients and sourcing from some of the best suppliers in the world. Our specially prepared meats are left to speak for themselves whilst our starters and desserts offer unique flavour combinations and presentation methods. Ever pushing boundaries, our cocktails contain flavours that will surprise and delight, served with the same passion and attention to detail.
Fofo by el Willy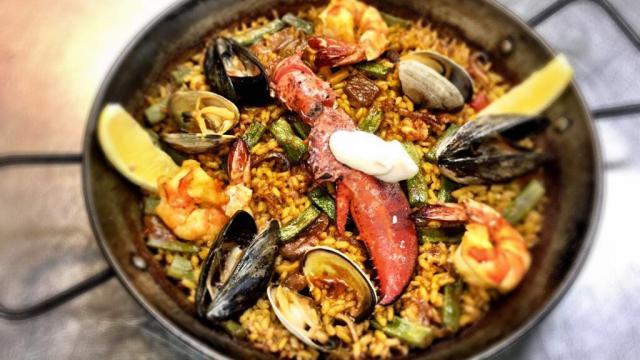 Serving both traditional and contemporary Spanish cuisine in Central's Wellington Street is FoFo, which is a concept by chef Willy Trullas Moreno of Shanghai's renowned El Willy. There are over 60 items of the menu offering a variety of starters, tapas, omelettes, paellas and rice dishes. Among the highlights are chuleton (wagyu beef) and cangrejo de Alaska (Alaskan king crab with stewed vegetables, Iberico pancetta and manchego cheese). There are floor-to-ceiling windows, offering diners stunning views of the surrounding mountains.
Spark Bar & Restaurant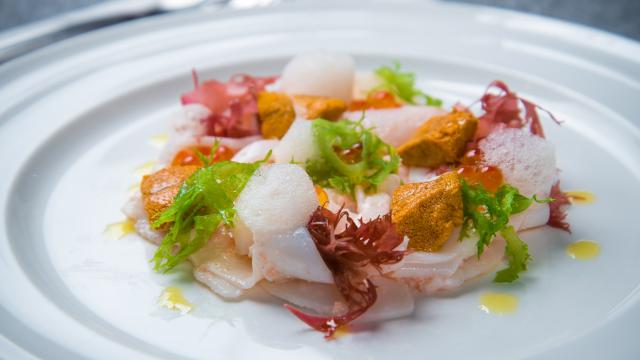 You'll get a choice of cosy indoor seating and the atmospheric outdoor patio here at Spark. The restaurant and bar in LKF's Wyndham Street also offers a VIP area for private parties or events. They serve mostly western mains such as slow-roasted leg of suckling pig and mushroom stuffed with escargot and cheese, but also offer fresh seafood options like pan-fried Chilean sea bass fillet and grilled lobster with lemon butter sauce.
I Know John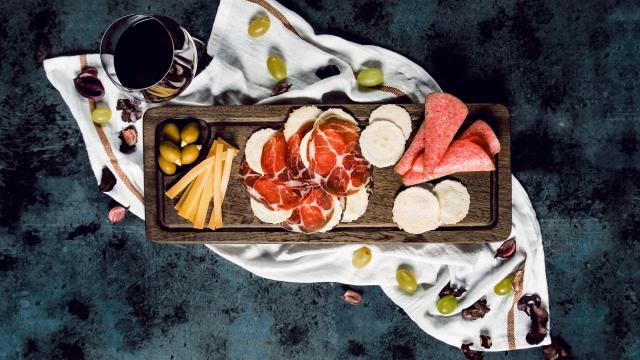 I Know John is a throwback to the speakeasies of old, where you'd have to know someone to be allowed entry into a speakeasy. Sip their handcrafted cocktails at their 16ft-long dark timber bar or custom-made leather seats and couches. It's located at Wellington Street's The Loop and has floor-to-ceiling windows that overlooks the streets below. For food, they offer bar bites such as Italian antipasti platter, salami and a charcuterie board.
Fu Lu Shou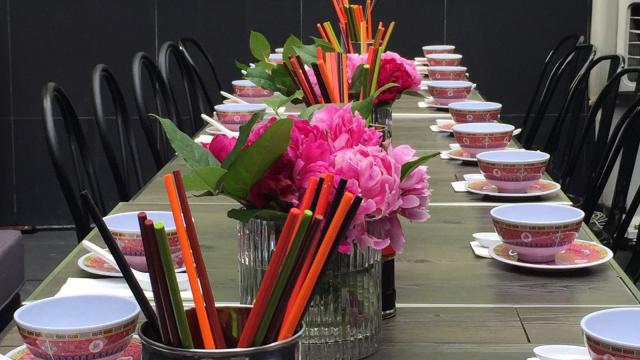 At Fu Lu Shou (FLS), we hope you will enjoy our contemporary rooftop terrace—where you can kick back and experience Hong Kong-inspired cocktails whilst being in the heart of Central, Hong Kong. Fu Lu Shou also brings Westernised-Asian food to Hong Kong—a style found in Chinatowns around the world. With our favourite old recipes and retro-Chinese dinnerware, we hope to bring back fond memories and a smile to your face.
The Envoy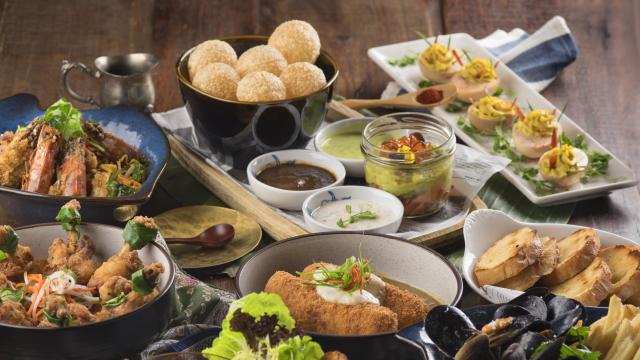 The Envoy, a cocktail bar and restaurant situated on the 3rd floor of The Pottinger Hotel, is a modern take on the colonial influences of Hong Kong. Primely located at the intersection of Stanley Street, The Envoy uses tea as a key element in their cocktails and spirit-free cocktails, serves an All-you-can-eat Weekend Brunch, Afternoon High Tea and Colonial-inspired À La Carte Menus. The Envoy encompasses both indoor and an outdoor terrace and is the perfect retreat from the bustling city life.
Lotus Modern Thai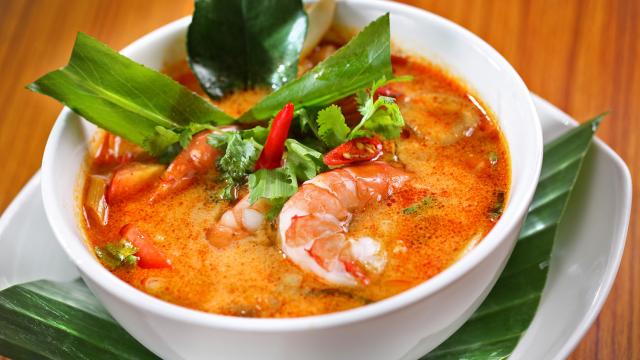 Lotus Thai's folding patio doors open up the entire restaurant so diners can soak in the lively atmosphere of Staunton Street while enjoying light, refreshing modern Thai cuisine with creative cocktails. Signatures here include phad thai, crispy soft shell crab and green curry with prawns. Try also the Lotus Millionaire, the restaurant's signature cocktail, a refreshing blend of lemon and vanilla maragarita.
Stockton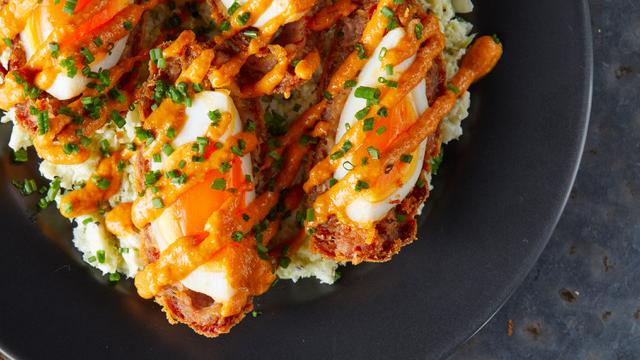 Stockton is a restaurant and bar tucked away right in the heart of Central. At Stockton, we have recreated the halcyon days of the 1890s London, when life moved at a slower pace and the fortunate lived life to a remarkably high standard of living. Stockton is wood paneled and full of classic furniture, art, antiques and historical artifacts sourced from markets in Paris.
Lobster Central @ Central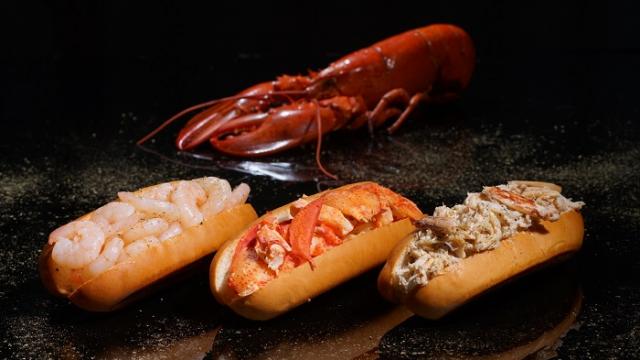 Lobster Central is one of the first specialist lobster roll restaurants in Hong Kong. Located in Central's Stanley Street, the restaurant serves a variety of rolls here, such as scallop roll, beef short rib and, of course, their signature double lobster roll. They pride themselves as presenting the latter in their "simplest, naked form", which means with no frills and other sauces to distract the delicious taste of lobster in every bite.
DOSE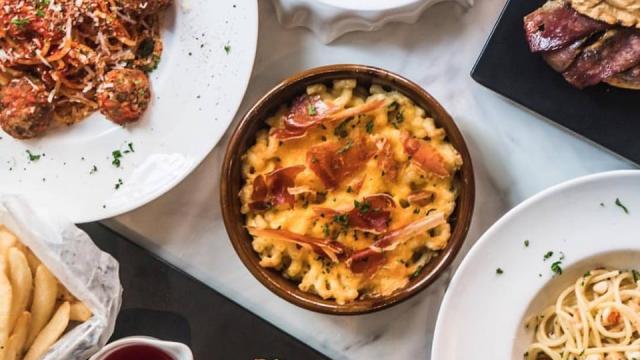 Dose is a cosy café in the heart of Hong Kong serving traditional western favourites at affordable prices. Whether you're popping by for lunch or meeting a friend after work in the evening, get your dose of hearty good food. Options here include the poached halibut, herb-crusted rack of lamb and blue mussels with white wine cream sauce. It's located just down Central's Peel Street, a convenient walk from the MTR.
Al Forno Pizzeria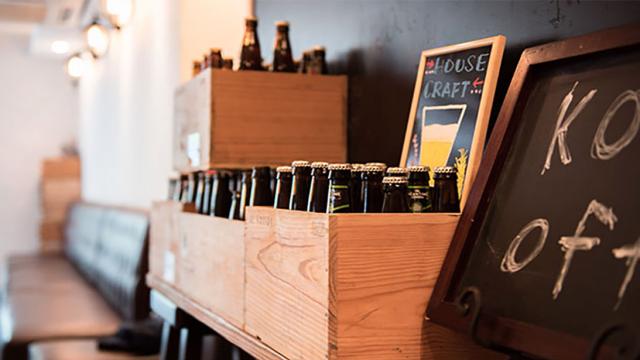 "Simply the best Italian Pizza in town" Al Forno Pizzeria uses only fresh imported ingredients from Italy, including the flour for the pizza base. The tomato sauce is a secret homemade recipe using Italian chopped tomatoes and all pizzas are freshly made when ordered. Since opening, Al Forno Pizzeria still adopts the same passion and maintains throughout the quality ingredients for consistency throughout.
Extra Virgin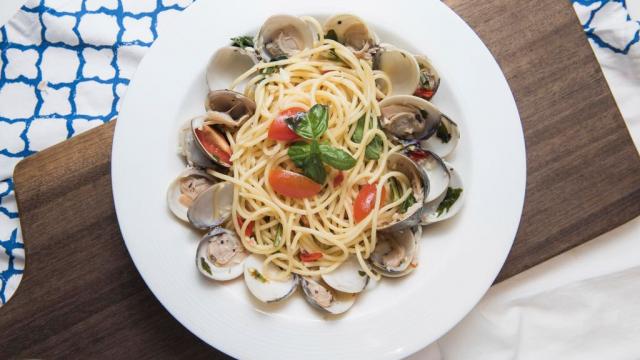 Adding a little pizzazz to Central's Sun Wise Building is Extra Virgin, whose name references the type of oil used in their pies. Among their top-selling dishes here are the spaghetti vongole, rigatoni alfredo and gulasch di manzo. So come on down for a nice casual meal with friends and be sure to give the tiramisu a try for that nice finishing oomph to your meal.