What's best to help beat the Summer Heat?
Everyone needs a cool treat to help beat the summer heat. Cool from inside out, and cool from outside in – you need T-shirt and air-con for sure, but a delighted moment of sharing stylish cool dishes with your friends would surely make your summer a cooler one!

We are here ready to save your summer – from ice-cream to Korean cold soba noodle, from Tsim Sha Tsui to Causeway Bay, we have round-up the most trendy dishes all around HK for you. Now, why not book with eatigo to savour your tastes and get up to 50% off!?
LEE Lo Mei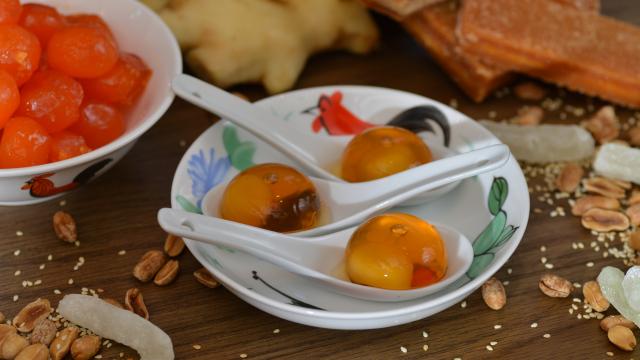 Cool treat for you: sweet rice dumplings

For a bite of sweetness, Sweet rice dumplings at LEE Lo Mei has it all. The sticky rice is going to remind you of the delighted memories in the good old days, so rich, so colourful, and so sweet. Believe it or not, the sweetness of Sweet rice dumplings goes all the way into your heart!
Picada

Cool treat for you: peruvian ceviche

A refreshing taste from Latin America is sure to add romantic tastes to your summer! Overall, what is more impressive than a bite of Peruvian cuisine in the centre of Hong Kong? Check out what is on offer this summer at Picada – Peruvian Ceviche, a traditional dish widely eaten in Peru, is going to bring you much enjoyment and feelings of freshness.
1935 Restaurant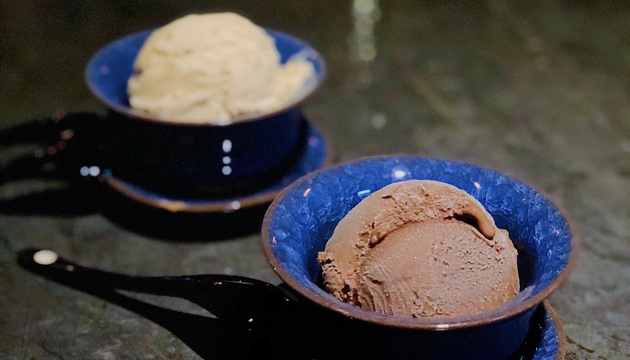 Cool treat for you: ice-cream (Flavorur: Hua Diao Va Moi & Spicy Chocolate with Chinese Spirit)

What is better than an ice-cream in summer? And see what makes ice-cream even better – is when it meets nostalgic Chinese elements of Hua Diao and Va Moi & even a chinese spirit! A fascinating mixture of the past and present, the Ice-cream at 1935 has a name for its own – creative, stylish and unique in taste – go get one now!
Bib n Hops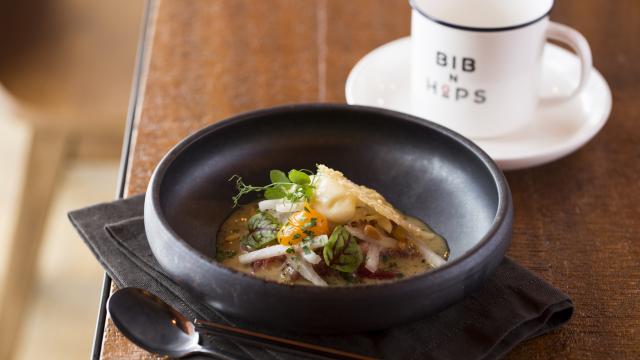 Cool treat for you: Yuk hoe (beef tartare)

Cool, garlicky, nutty, a little sweet and of course meaty! Don't ever miss the Yuk hoe, the Korean version of beef tartare. Served with sliced pear and the garnish of a raw quails' egg, the raw tenderloin or fillet steak that has been lightly marinated to become soft and tender at Bib n Hops. Trust us on this one!
NINETY's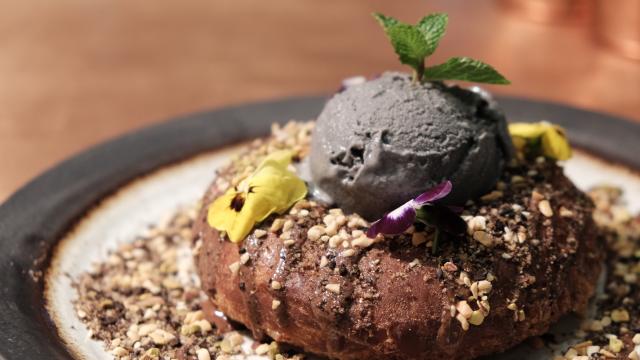 Cool treat for you: Mini Donut Toast

A toast is always better than going for a show. Are you still unsure about that? Then you really need to go visit Ninety's in Wan Chai where the best Mini Donut Toast in town is on offer. Get the mini donut toast a day, and keep all your worries away!
Zzang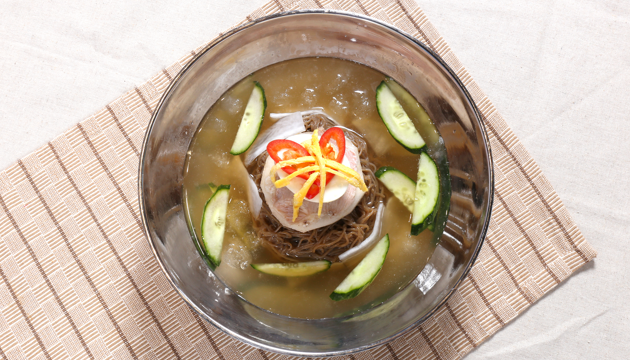 Cool treat for you: Korean style chilled noodle in beef soup

Served cold, Korean style chilled noodle or Naengmyeon is extremely popular in summer in Korea. With long and thin handmade noodles made from the flour and starch of various ingredients, the noodles itself have such a unique texture that is to satisfy every one. Get a bowl of chilled noddle for a chilling afternoon in the centre of Causeway Bay!
Wulu Bar and Restaurant @Austin Avenue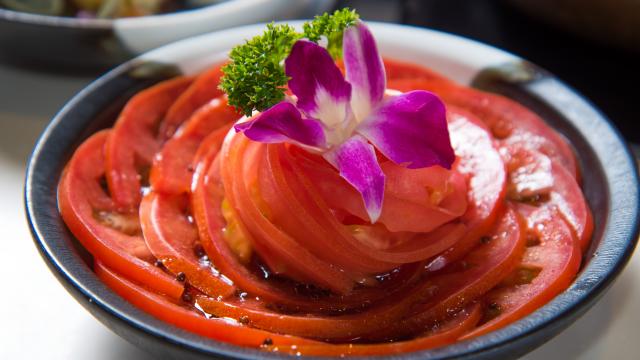 Cool treat for you: Tomato Salad in Japanese Style

Fresh and healthy, tomatoes are something not to be forgotten in summer. Need to keep fit in August? Cover your taste buds with Japanese tomato salad served in Wulu Bar and Restaurant, and the freshness is something to be remembered – we're sure about that.
SP Flower & Tea Room

Cool treat for you: garden blossom pancake

Dessert never goes wrong, especially in summer. Try Garden Blossom Pancake, and we guarantee your summer will be a colourful one. What happens when berries meet lychee, and what happens when pancake goes so so colourful and delicate? Go have a try and feel for yourself!
King Wu Chun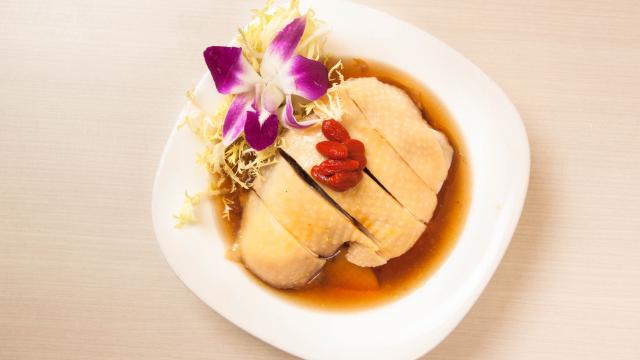 Cool treat for you: Drunken Chicken

What is more interesting than a dish of drunken chicken? Probably sober chicken. But when drunken chicken is made with traditional Shanghai's Pudong styled Hua Diao wine, the coolness is so strong that even a sober chicken has to surrender. In King Wu Chun where classic Shanghainese cuisine is served, get a fair share of drunken chicken to be sober!