Editors 'Choice: Heartwarming Steamboat & BBQ that carve a smile on your face
Which one are you in the mood for? Steamboats or BBQ?
On one hand, having a pot of steaming, flavoursome broth filled with goodies like seafood is extremely satisfying.
On the other, so is watching meats sizzle in front of us as they are grilled to perfection.
So which one's better?!
We've got a list of 10 of the best, with heartwarming steamboat places, awesome BBQ joints and even ones which offer both!
Red Inn Hot Pot @ Tropicana Avenue
Located at Tropicana Avenue PJ, Red Inn Hot Pot is a Shanghai beach-themed Chinese steamboat restaurant. Customers can enjoy the steamboat with up to four soup bases together, which includes their signature sake soup base and pork bone soup base. Diners can customise their pot, enjoying a variety of ingredients such as oyster mushrooms, sea crab, Australian beef slices and salmon fish balls.
Recommended items: signature sake soup base $20 $10 australian beef slices $38 $19
50% slots: 16:30 – 17:30 | 22:00 – 23:00
Bobogo Steamboat @ Kota Damansara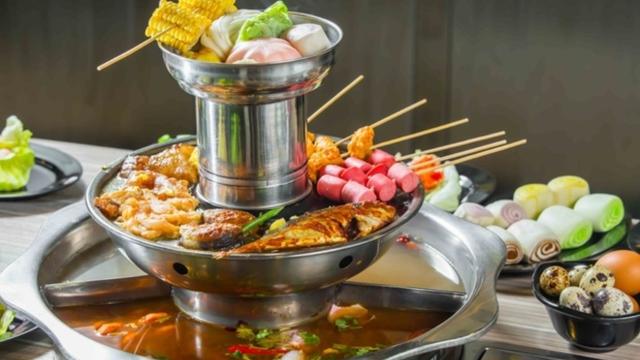 Located at The Strand, Bobogo Steamboat has been opened since 2014, offering three-tier pagoda steamboat. Diners who want to further customise their pot can order from the a la carte menu, with options like BBQ prawns, black pepper mutton and chicken slices.
Recommended items: steamboat combo for 2 $104.60 $52.30 black pepper mutton $8.80 $4.40
50% slots: 17:00 | 17:30
Mookata Authentic Thai BBQ @ Cheras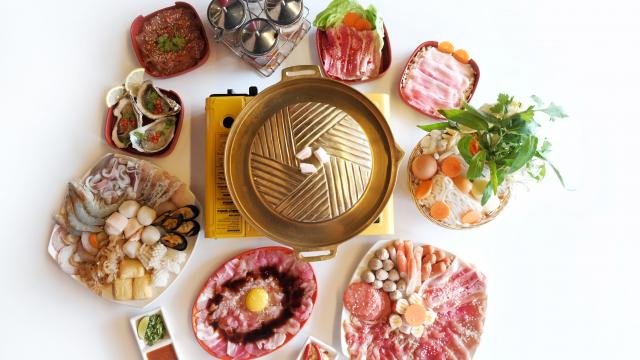 Enjoy BBQ Thai style at Mookata, an authentic Thai BBQ restaurant that offers diners steamboat broth in either seafood or pork. Apart from the steamboat sets, diners can also order from the a la carte menu, which has items like tomyam seafood noodles and pad thai. Those craving sweet Thai treats will also find them here, with tub tim krob (mango sago with coconut milk) and the classic sticky mango rice available.
Recommended items: pork set mookata $59.90 $29.95 seafood set mookata $69.90 $34.95
50% slots: 17:30 | 21:30
Mido Korean BBQ @ SS2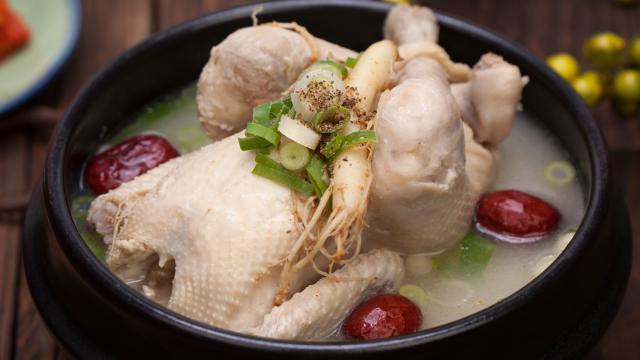 Don't be intimidated by the double-barrel ancient-looking thick wooden door which guards the entrance to Mido, a Korean restaurant in SS2 Petaling Jaya. The exposed brick walls on both sides of the door reinforce the traditional ancient slant of Mido's facade, as designed by one of its owners. The restaurant has all the classics here, with diners able to tuck in to favourites like Korean seafood pancake, kimchi soup and BBQ pork collar.
Recommended items: korean seafood pancake $28 $14 bbq pork collar $29 $14.50
50% slots: 11:30 | 17:30
Gyukingu Japanese BBQ @ Desa Sri Hartamas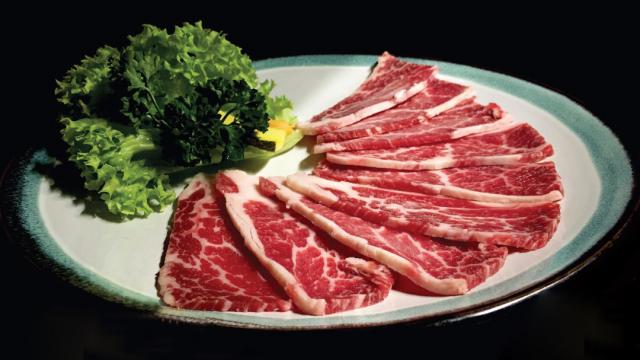 What better way to enjoy a meal with friends than hearty Japanese BBQ? Gyukingu offers BBQ yakiniku, serving one of the juiciest and highest quality meats in town. Other menu highlights include boneless beef short ribs, pork belly and lamb rack. There are also seafood options like scallops and surume ika (cuttlefish). Gyukingu also has a large wine cellar housing many labels from around the world, where diners can find their ideal wine pairing with their food.
Recommended items: boneless beef short ribs $42.40 $21.20 pork belly $18.90 $9.45
50% slots: 11:30 | 17:30
Gangnam Station Restaurant @ The 19 USJ City Mall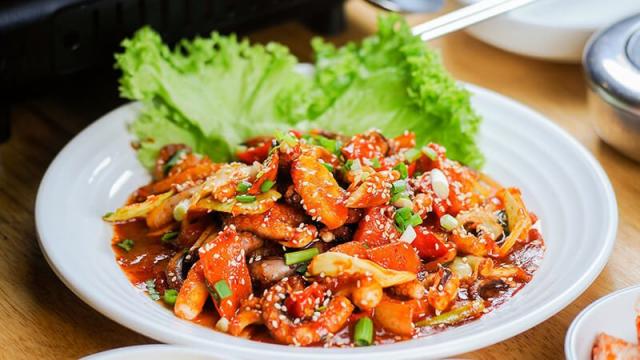 Offering a taste of Korea in Kuala Lumpur is Gangnam Station Restaurant. Diners get all the classic fare here, with items like galbi tang beef, tteokbokki rice cake and Dolsot bulgogi. All dishes here are pork-free, one of the few Korean BBQ restaurants in Klang Valley that offer this. The restaurant is currently applying to be certified Halal.
Recommended items: galbi tang beef $20 $10 dolsot bulgogi $25 $12.50
50% slots: 15:00 – 15:30
1 other outlet at Shah Alam.
Beans & Meat @ Solaris Mont Kiara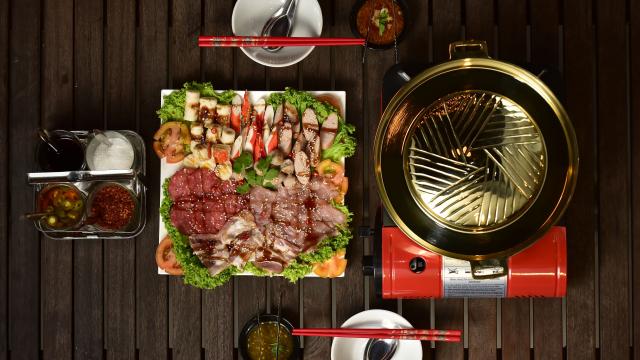 Beans & Meat has the distinction of one of few eateries that specialises in two cuisines. By day, it is a western diner. By night, it offers Thai mookata. Diners here can enjoy western dishes like creamy poached chicken pasta and pan-seared salmon on chickpea mash. In the evenings, diners can tuck into heartwarming mookata sets like seafood, pork and claypot. The restaurant is open till as late as 5am, so you know where to go when late night hunger pangs strike.
Recommended items: claypot set mookata $49 $24.50 creamy poached chicken pasta $22 $11
50% slots: 15:30 | 17:30 | 23:00
Soi 19 @ Kuchai Lama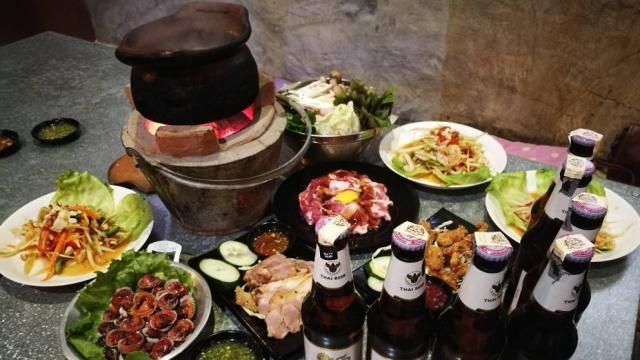 Serving up Thai cuisine at Kuchai Lama is Soi 19, a Thai restaurant that promises authenticity in every bite. Among the favourites here are the sliced grilled pork neck with rice, raw white prawns with spicy fish sauce and jim jum, a Thai hotpot specialty that is a must-try for those who love slurping good broth. The best part is that Soi 19 opens till 2.30am, well enough time to satiate any midnight hunger pangs.
Recommended items: nam tok kar moo yang with rice $12.90 $6.45 yam mama $16.90 $8.45
50% slots: 17:30 | 21:30