We understand your concerns about visiting restaurants these days. Even with Singapore's preparedness well-demonstrated in crises like the SARS epidemic in 2003, it's important for Singaporeans of all walks of life to do their part in. To reassure friends, families and couples, we've come up with tips with regards to the current COVID-19 situation.
Visit

spacious, ventilated restaurants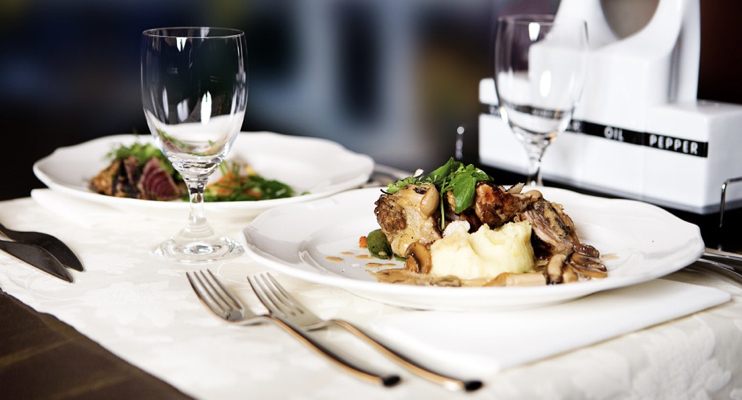 Increasing distances between people and keeping good ventilation could minimise the chances of infection. If you're looking for somewhere nice for dinners, we recommend restaurants with alfresco seatings as an option. This is perfect for friends and couples who value the above, and for a nice, outdoor-sy vibe during dining.
Avoid

 the peak hours
With DORSCON Orange, it'll be good to practise social distancing. Get rewarded with a relaxing dining experience by dining at off-peak hours with less human contact required through sharing and waiting for tables. Skipping seats could even be an option if there are plenty of rooms. With us, you can possibly score a better discounted dining bill during the off-peak hours!
Use

serving utensils
Whether you're having a steamboat, or sharing a dessert – it's good to use serving utensils or avoid sharing plates with the looming virus. For those who always mix up your own utensils with the serving ones, adding a rubber band to distinguish could be helpful! If you're uncomfortable with utensils provided by the restaurant, feel free to bring your own. Clean them immediately after a meal to avoid excessive growth of bacteria overtime. Do wash them thoroughly when you get home.
Wash

your hands before dining
If you're not one of the lucky ones who can get a bottle of hand sanitiser, make frequent trips to the toilet to thoroughly wash your hands with soap. If you're wearing masks, be sure to wash your hands immediately after removing them.
Refrain

from touching your hair during meals
Who's guilty of fuddling with their hair during meals? Perhaps it's not a good time to touch your hair every time you see a reflective surface. It's better to avoid touching the hair from time to time and your face after, especially not during meal times.
Practise

good hygiene when coughing or sneezing
To avoid contamination of food by saliva and food residue coming from your mouth, try to swallow the food before talking and cover your mouth with the back of your hands. Use your elbows or tissues to cover the mouth during coughing or sneezing instead of the palm, sanitise the respective body part used, so germs would not land on the food from your body parts easily.
With the rampant WhatsApp forwarded messages, it's easy to cause panic with fake news. Follow the updates from Ministry of Health website for official advisory and report here.