Where You Should Go for a Meal with a View
Whether it's a calming scenic riverfront beside you or rooftop views that make you feel like the king or queen of the world, having meals with gorgeous views has always been a huge draw, even if these places cost a pretty penny.
At these restaurants, you don't just get to enjoy picturesque views, but also enjoy top cuisine with first-rate service. The best part? You'll get discounts off your entire food bill of up to 50% when you make a reservation with Eatigo.
Azmaya @ Robertson Quay
Located along Roberson Quay, overlooking the iconic Singapore River, Azmaya is a great place to kick back and enjoy the relaxing atmosphere the area is renowned for. Diners will get to enjoy authentic Japanese shabu shabu. The heartwarming broth forms the base of the experience for every diner, who will be able to enjoy other ingredients such as wagyu yakiniku, grilled beef tongue and crab cream croquette.
50% slots: 18:00 | 18:30 | 22:00 | 22.30 | 23:00
Brewerkz @ Riverside Point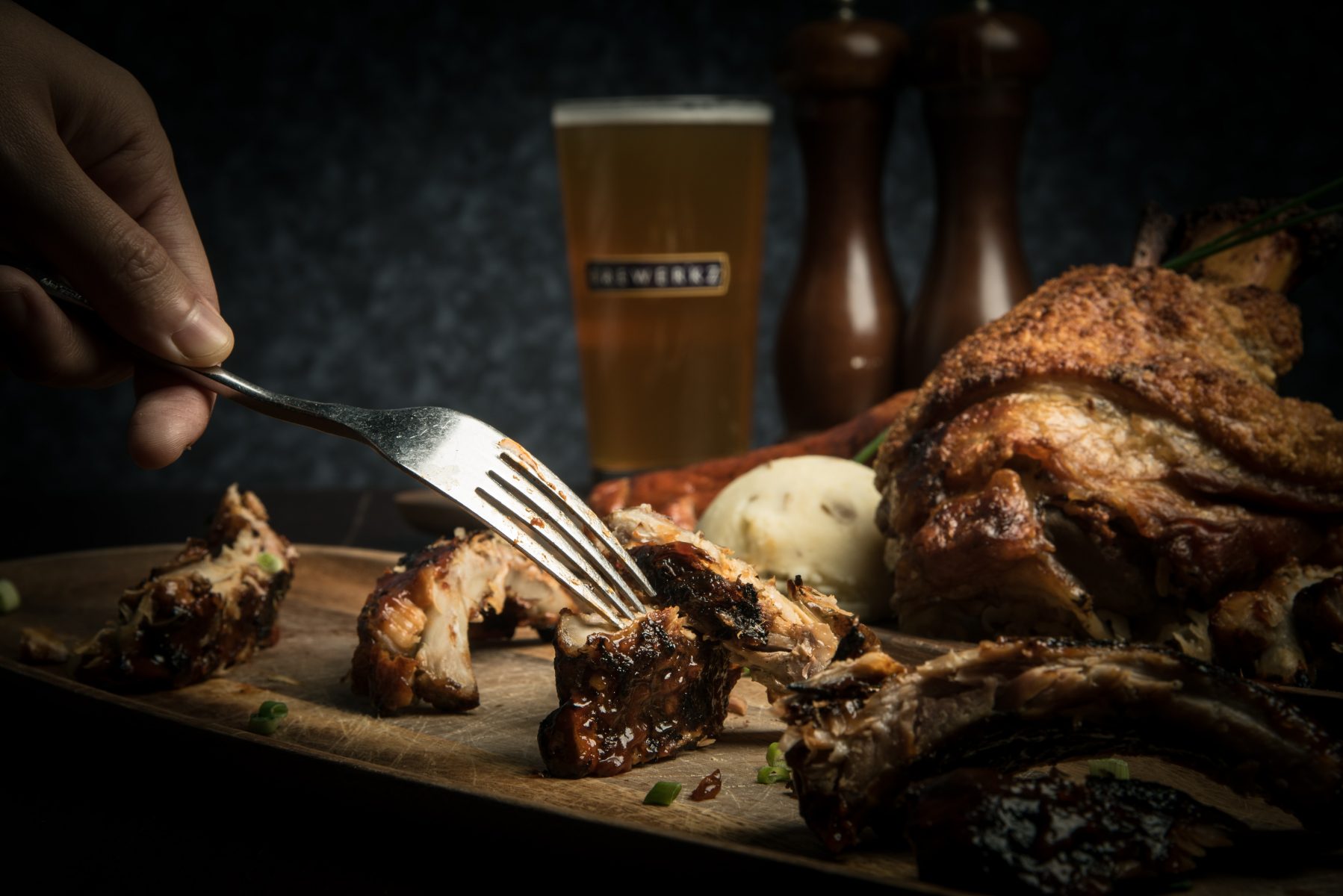 Brewerkz is Singapore's first microbrewery, having served their first brew in 1997. This outlet at Riverside Point comes with great views of the Clarke Quay night scene and the Singapore River. Should you get hungry while drinking, they offer classic American food, with options like the Cowboy Burger and 3 Big Pigs.
50% slots:  15:00 | 15:30
1927 @ SO Sofitel Singapore
While the bustle of the CBD takes place below, 1927 – Sofitel So Singapore's rooftop bar – is a different story, offering guests an urban oasis and escape from the hectic pace below. Luxurious, chic and charismatic, the bar boasts an infinity-edge pool, with handcrafted cocktails to suit every mood and palate. Should one get hungry, modern tapas and bar bites such as Iberico ham and confit eggplant are available. If you're unsure which cocktail to try, we'd recommend the Absinthe Colada and Three Dots & a Dash.
50% slots: 00:00 | 00:30 | 1:00 | 23:30
Harry's @ Boat Quay
This is the Harry's chain origin outlet. With great night views right beside the Singapore River, it's one of the best places on our island to have a good time. Should diners get hungry, there are options like options like prawns & seafood aglio olio and light bites such as laksa popcorn chicken and their signature chicken wings. There are large-screen TV on the premises broadcasting live games, so friends can cheer on your favourite teams together.
50% slots: 
weekdays: 14:00 | 14:30 | 15:00 | 15: 30 | 16:00 | 16:30 | 17:00 | 17:30 | 18:00 | 18:30 | 19:00 | 19:30 | 20:00
20:30 | 21:00 | 21:30 | 22:00
weekends: all day
Sunset Bar Poolside Restaurant @ One Farrer Hotel
Overlooking the sparkling blue pool waters, Sunset Bar invites you to enjoy a tipple or two in the cool shade of its laidback vibe. Sip on a martini as you enjoy the captivating views of the urban skyline, bathed in the warm glow of the setting sun. Here, the kitchen's offerings range from light bites like chicken satay to gourmet mouth-watering burgers like the classic 360 Heart Attack. The bar is stocked with local and international craft beers, from way out in NZ, Aussie and Germany.
50% slots: 14:30 | 15:00 | 15:30 | 16:00 | 16:30 | 17:00 | 17:30
Subscribe to our official Telegram Channel for latest news, promotions and more!