Bangkok's Value-For-Money Sushi Places  in Bangkok
Tender, delicious taste, fresh ingredients combined with passion and care with each and every dish is the true charm of Sushi Places. From the best of ingredients from the "Land of The Rising Sun" that can be considered natural wonders, seafood, fish,  and plenty more, made into various menus by highly passionate chefs like an art form to bring you to joy with every bites. Today, eatigo brings you our top 10 Sushi restaurants that has all these qualities where you can enjoy scrumptious food and get up to 50% off by reserving with us.
Sushi Yama
A brand new Japanese eatery in the middle of Bangkok's business district, Sushi Yama offers an affordable menu and always makes sure that their customers get the premium ingredients only. Recommended dishes are salmon deluxe, bara chirashi (mixed sashimi), unagi rolls (Japanese eel and avocado rolls) and salmon carpaccio. The restaurant is located
SuShi BuNe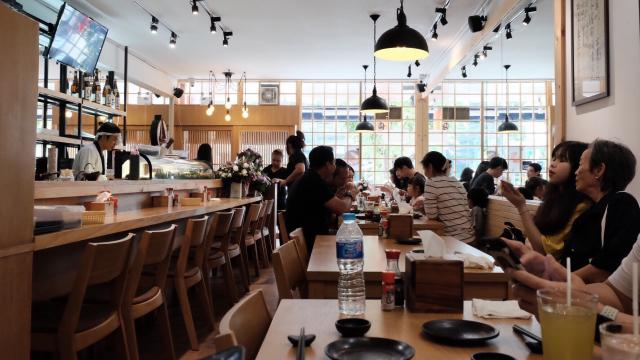 This place is a heaven on earth for sushi and Japanese food lovers. Although it is located in Thong Lo, SuShi BuNe offers a variety of Japanese dishes made from quality and fresh ingredients at very affordable prices. Our recommendation is to order rainbow rolls, sushi moriawase, and BuNe spicy salmon salad, they are so delicious. Fans of uni shouldn't miss trying their uni sushi as well. The restaurant is located between Thong Lo Soi 4 and 6.
Blue fin Sushi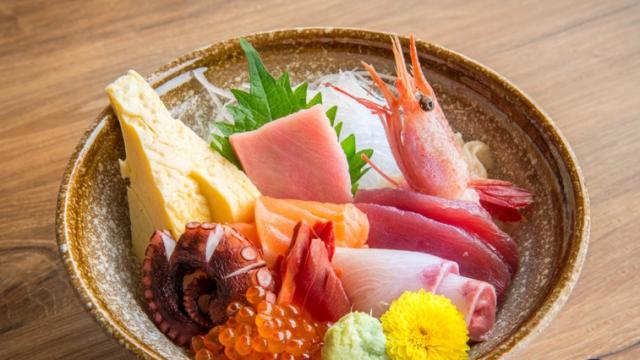 Bluefin Sushi not only offers premium Japanese sushi and sashimi at affordable prices, but also serve steak, grilled meat, and snacks. Apart from uni, chutoro, and otoro sushi, fish lovers don't miss their super salmon don and salmon skin salad. The restaurant is located in Khun Yai Roi Pi Market, near Bangkok University Rangsit.
Sushi Mega @ I'm Park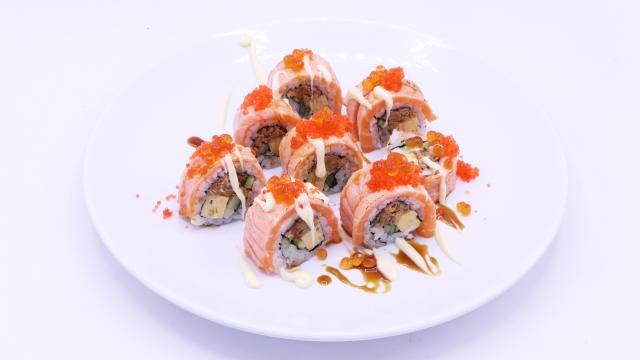 It's even better at Sushi Mega's new branch in I'm Park, Chula Soi 9. Apart from their familiar delicious recipes of sushi, sashimi, and other premium Japanese dishes, this branch provides customers with greater convenience as it is reachable by MRT (Samyan station) and BTS (National Stadium station). Try Australian sakura yaki (grilled beef wrapped in sakura leaves), hakodate don (mixed sashimi rice bowl Hakodate style), and salmon lava rolls and you will understand why Sushi Mega is a favorite restaurant for many people.
Dr. Tribe Sushi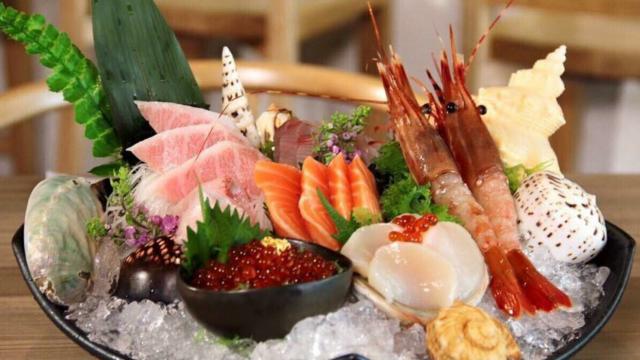 "Like walking into a portal that sends you directly to Japan" Dr.Tribe Sushi, a Japanese restaurant located in Town In Town, Ladprao 94 is an authenthic Japanese style sushi bar, perfect for hanging out with friends and colleagues after work, with Japanese food that goes along well with the conversation such as a variety of sushi, sashimi, spicy salmon salad, donburi (rice with beef) and ice cold beer to strike up even more topics for the evening hanging out time. If you want some Japanese food at a reasonable price or a restaurant with a friendly vibe, you can find all of these here at Dr.Tribe Sushi.
Kobore Donburi & Sushi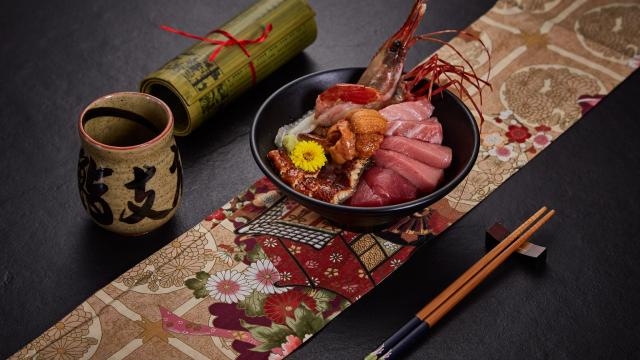 Kobore Donburi & Sushi, owned by a Japanese who pays attention to every cooking detail, serves quality food made from premium ingredients. This Japanese eatery is famous for their fresh sashimi and sushi with a little Western twist as well as donburi or the Japanese rice bowls. Among many delightful dishes, you should at least try their nagoya-style unagi donburi (char-grilled eel rice bowl) and chef's special volcano beef donburi (beef rice bowl). The restaurant is located in Nawamin City Avenue, Prasert-Manukit Road.
Shinsoko Sushi
Sushi lovers rejoice! Shinsoko Sushi located in Soi Athakewi 1,Sukhumvit 26. Serving you high-quality sushi at a reasonable price made from hand-picked ingredients with fresh salmon, otoro, hamachi with yakimono don buri and plenty more in a cozy and friendly atmosphere with great service. Perfect for any meal, in any occasions.
Joushitsu Sushi
A high class Japanese restaurant in Ekkamai, Joushitsu Sushi is headed by a chef with more than 20 years of experience. Using only the highest quality ingredients for their dishes, Joushitsu has favourites like shirauo salad (490฿) and crunchy rolls (370฿), and sushi dishes like engawa sushi (350฿ for 2pcs), foie gras sushi (700฿ for 2pcs).
Tobi Sushi Bar & Omakase

Sushi fans in Nonthaburi and Muang Thong areas do not hesitate to take note of this restaurant. Tobi Sushi Bar & Omakase is known to serve premium sushi in both a la carte and omakase (let-the- chef-decide) styles. The owner and chef is skillful and he is taking care of everything here to make sure that every dish is up to his standard and delicious. Among many wallet-friendly dishes, you should try Tobi chirashi don (mixed sashimi rice bowl), isaki sashimi, and Tobi chawanmushi (steamed egg custard with crab paste). The restaurant is in the Beehive Lifestyle Mall, Bond Street.
Ten Yuu Sho @ EmQuartier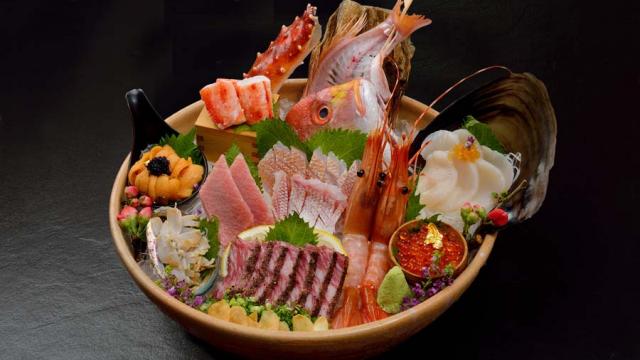 For all shoppers at EmQuartier with an appetite for Japanese cuisine. Ten Yuu Sho serves delicious Japanese cuisine in their modern and stylish restaurant in the shopping center EnQuartier. The menu features delicacies such as the Salmon Chess Lava, Heaven Roll, Tenzaru Shomen and Magalitsa Shabu next to many more items of their gourmet Japanese cuisine menu. For a special treat we highly recommend the mesmerizing dish of Matsu Sashimi to satisfy your elegant senses. The restaurant is a great venue to enjoy lunch or dinner with friends and family or also is great for a quick afternoon shopping break to refresh with sensational seafood choices for a special dining moment in a classy atmosphere.
---