It's National Linguine Day!
Pasta lovers shall rejoice – it's National Linguine Day! For four hundred years, Linguine has always been celebrated the oldest pasta, and the most flavourful and hearty dish in North Italy.
But you don't have to fly to Italy any more – the best linguine awaits here and now in Hong Kong, as they're going to lead your tongue to a fantastic journey on the upcoming September 15th. Wonder where they are? We've rounded up the best places for you:
The Pawn

Housed in one of Hong Kong's most iconic landmarks and considered a historical site dating back to 1888, The Pawn brings you an exciting restaurant and bar concept with al fresco dining in a unique space across two floors, 1/F Botanicals Bar and 2/F Kitchen.nRustic & traditional cooking, The Pawn offers seasonal dishes with the best quality ingredients cooked simply to bring together all the flavours.
Al Forno Pizzeria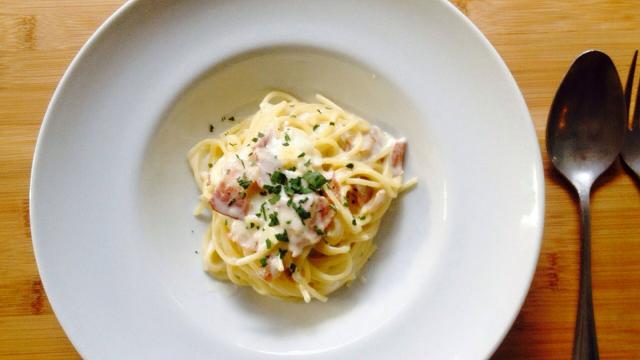 Simply the best Italian Pizza in town" Al Forno Pizzeria uses only fresh imported ingredients from Italy, including the flour for the pizza base. The tomato sauce is a secret homemade recipe using Italian chopped tomatoes and all pizzas are freshly made when ordered. Since opening, Al Forno Pizzeria still adopts the same passion and maintains throughout the quality ingredients for consistency throughout.
Barg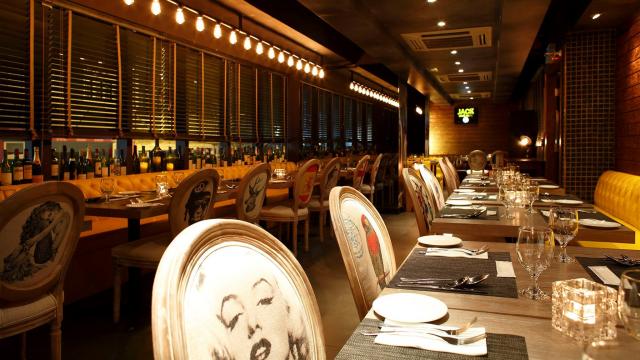 Just a stone's throw away from the Causeway Bay landmark of Times Square, Barg wins over customers with its cozy ambience and finely executed Western cuisines in Bartlock Centre. With its stylish design and modern background music, Barg provides a relaxing and intimiate atmosphere with European dishes made from only the freshest ingredients, including favourites like French style Crabmeat and Tiger King Prawn toasts, Tua Tua Clams in White Wine Sauce, Pork Knuckle and Linguine with Boston Lobster. With a large variety of food and wine on offer, Barg aims to please and let the customers rest assured for a mighty fine time in the city centre.
Al Dente Restaurant @ Tsim Sha Tsui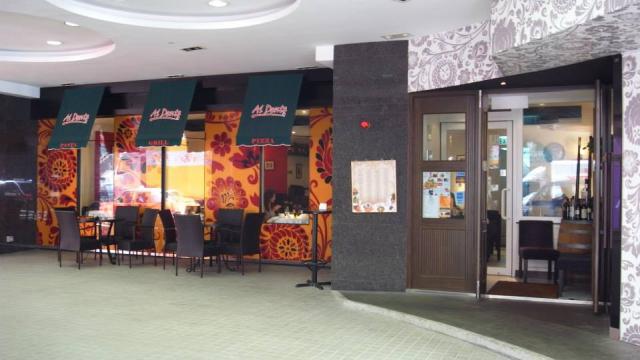 Located on Prat Avenue, Al Dente offers a sumptuous dining experience in the heart of Tsim Sha Tsui. With a dimly lit red and white interior, the restaurant is well versed in serving up delicious cuisine to Hong Kong's Italian aficionados. Al Dente aims at offering warmth and comfort from the busy streets of Tsim Sha Tsui and genuine home cooked affordable cuisine, including dishes like Proscuitto e Melone, Mussel Caruso, Funghi alla Griglia, Insalata Spinaci and Cappellini San Benedetto. In this lovely dining environment that is found only in Al Dente, you could almost be transported back to a small local restaurant in the Italian countryside, right in the busy centre of Tsim Sha Tsui!
Uncle Pizza, Pasta & Grill

Recently opened in October 2017, this new pizza joint serves appetising Italian pies with an Asian twist. Located at SoHo's Elgin Street, Uncle Pizza, Pasta & Grill has must-try options like Uncle Rajeev Pizza, risotto with garlic herbs tomato sauce topped with king prawns, linguine with clam and chilli in white wine fish broth. For dessert, try their homemade apple crumble, which gives a satisfyingly sweet end to any meal.
Italian Cuisine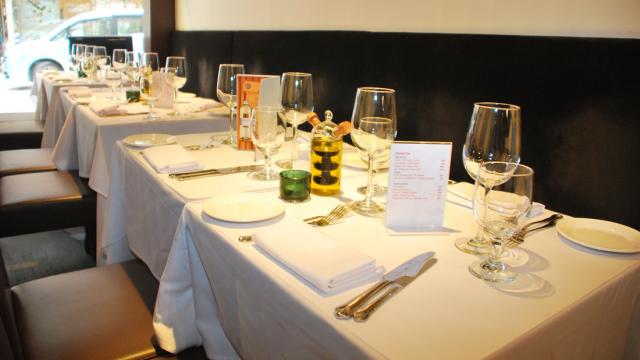 Italian Cuisine pasta & steak is a restaurant located at No 65 High Street, Sai Ying pun. We offer exceptional value to our guests through many dishes of Italian cuisine. We serve platters of homestyle antipasto, pasta, steaks, decadent seafood or meat entrees, and of course homemade desserts are all staples meant for sharing amongst friends and family. We are open for lunch and dinner every day. When great food and wine are supported by friendly and knowledgeable service, the results are magic – we want every day to feel like a Sunday.
Hugo Le Resto Grill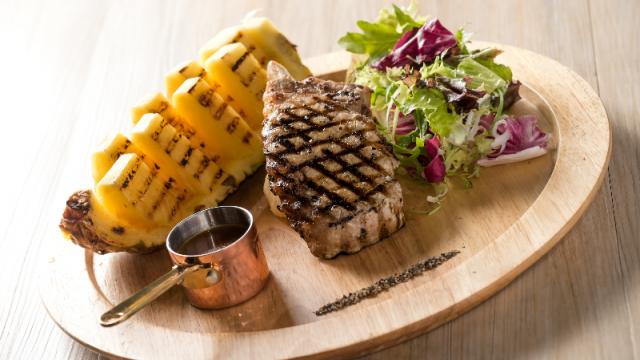 Adorned with modern furniture and stylish settings, Hugo Le Resto Grill is a beautiful restaurant in which to sit. The mission statement of Hugo Le Resto Grill is to bring family, friends and good food together, hence whether for breakfast, brunch or lunch, you'll find international favourites cooked with nothing but love. Located on Yee Wo Street, Hugo Le Resto Grill provides guests with Australian Wagyu Rib Eye, USDA Prime Hanger Steak, Angel Hair with Wild Mushroom in Pesto, Japanese Style Sliced Chicken Cold Noodle, etc. with extra care. Take your pick of fresh and locally-sourced meat and fish to be prepared in front of you, paired with some hand-crafted cocktails from the bar!
Carpaccio – Pasta Pizza Vino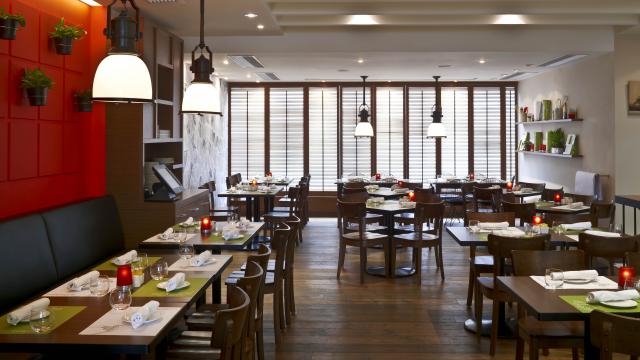 Located strategically at iSQUARE shopping mall, Carpaccio – Pasta Pizza & Vino offers Hong Kongers the opportunity to explore the daily trattoria experience, from the fast, dynamic dining in the morning, and lunch in afternoon to a casual yet elegant dining at night.nCarpaccio takes the diner to Italy where one can enjoy the finest Italian fares made of the freshest seasonal ingredients.nSome of the must-try including swordfish carpaccio, seafood pasta, chocolate "FUN" and crispy thin-crust Parma ham pizza.
COMO Italian Restaurant & Bar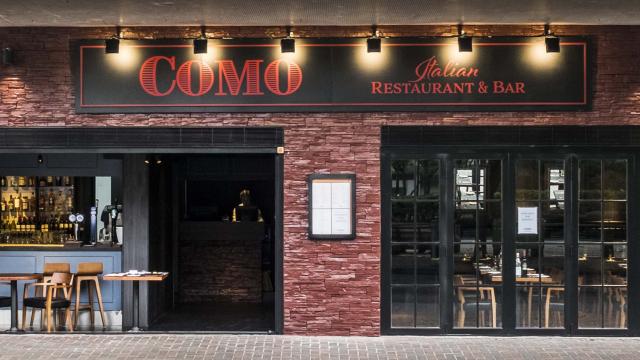 Named after the famous Lake Como in Italy, COMO is a restaurant and bar that focuses on hearty Italian cuisine. Located at Lei King Wan Site A in Sai Wan Ho, the restaurant serves favourites like Roasted slow-cooked lamb shank, cheese platter and Salami Pizza. For dessert, there's nothing like a perfect finish than tiramisu. COMO features exposed brickwork in its décor, evoking the nostalgia of Italian houses of old. Its high ceilings and large windows allow for natural lighting and gives the restaurant a sense of spaciousness.
Three Blind Mice

Tucked away in the quieter side of Wan Chai's Queens Road East is Ship Street's Three Blind Mice, which specialises in homestyle western cuisine. If you're aren't sure where to find them, look out for the hanging bird cages outside the restaurant. They're a giveaway to the delectable food served inside.