Feed Your Camera First! The neon sign decor at these 9 insta-worthy eateries in HK
It's fun to be in a space that cares just as much about the ambiance as it does about the menu. And yes, there's more fun to feed your camera before feeding yourself!
If you didn't gram it, were you really there? We all love photogenic spots, and the stylish restaurants with neon lights really deserve to be featured on your feed. Wonder where they are? Here are the 8 most Instagrammable eateries in HK:
Blue · Butcher & Meat Specialist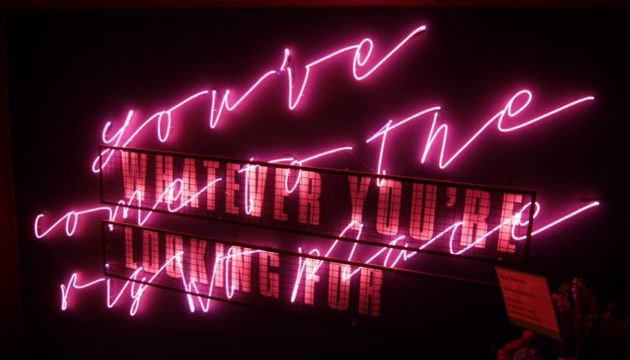 Blue is a specialist meat house, whose dedicated team are passionate about the finest ingredients and sourcing from some of the best suppliers in the world. Our specially prepared meats are left to speak for themselves whilst our starters and desserts offer unique flavour combinations and presentation methods. Ever pushing boundaries, our cocktails contain flavours that will surprise and delight, served with the same passion and attention to detail.
Fong Waa Parlour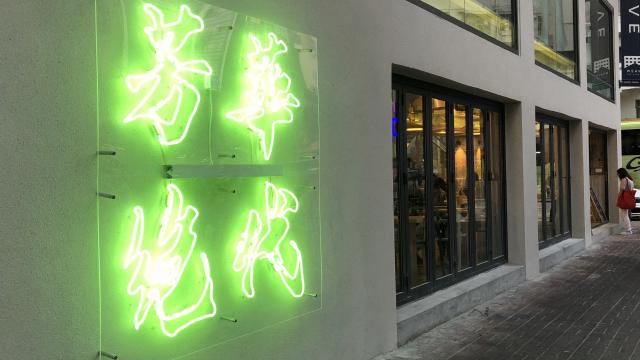 Located on Boundary Street, Fong Waa Parlour infuses fashion and charm into the city corner of Mong Kok with stylish cuisines, relaxing coffee and craft beer options. Boasting a comprehensive menu of creative international fusion dishes, Fong Waa Parlour presents the authentic tastes of Grilled Spanish Iberico Pork Chop, Black Truffle Spaghetti with Pan Fried Fresh Scallops, Australian Grass-fed Beef Sirloin with Red Wine Sauce, Homemade Cheesy Chili Wagyu Burger with Fries, and Abalone & Clam Stir Fried Rice, and more. For guests who want to celebrate a delightful dining experience, Fong Waa Parlour is where an inviting atmosphere meets mouthwatering tastes.
Street Meat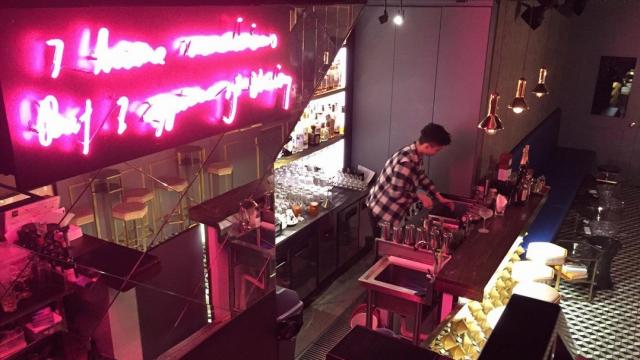 With just a façade of New York's Prince Street Station entrance for signage, Street Meat is astonishingly simple in its style – but the food is in full swing with some specialities like K-town ramen burger, lobster rolls, Brooklyn fries, Chelsea Market Lobster Roll, Canal Street Wonton Crisp, Williamsburg Steakhouse Truffle Cheese Fries, and more. Found on Wyndham Street in Central, Street Meat brings authentic New York's street food experience to the centre of Central Soho, just steps away from the bar hopping crowd of Lan Kwai Fong.
San Ka La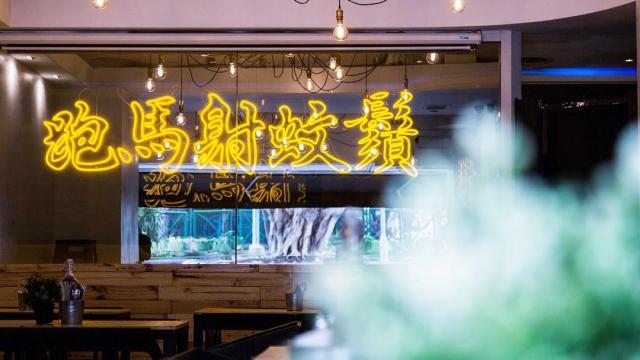 San Ka La is uniquely situated in one of the rare tranquil corners of Causeway Bay – as its name suggests in Cantonese, San Ka La literally means a rare and tranquil corner itself. By day, the hidden paradise of San Ka La presents a magnificent spot for an exquisite café experience, while by night, the hustle and bustle of Causeway Bay embraces this very same spot of San Ka La to become one of the very few venues that showcases a spectrum of avid local breweries. From dining tables to seafood and coffee beans – everything here is made in Hong Kong. A unique artisan shisha experience is also offered by stocking some of the best equipment this industry has to offer in Hong Kong.
65 Peel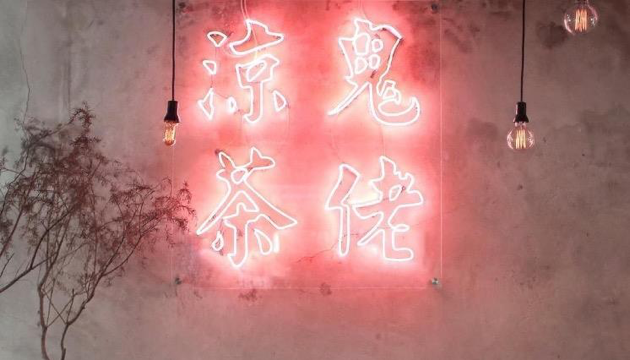 A popular addition to Hong Kong's burgeoning craft beer scene, 65 Peel serves a curated selection of both bottled and draft beers on Peel Street in the hip SOHO neighbourhood of Central. You can expect a long list of about 12 locally brewed craft beers on its drinks menu, including familiar faces such as Kowloon Bay Brewery, Young Master's and Moonzen, as well as some specialities like Lamma Island IPA, Moon Goddess Scout and Hong Kong Bastard Imperial IPA. Complemented by an accomplished menu of Western and Cantonese-inspired, the bar 65 Peel, or Ho Lun Jeng, is a favourite destination for sociable dining with a pared-back industrial design.
Yeh Hiu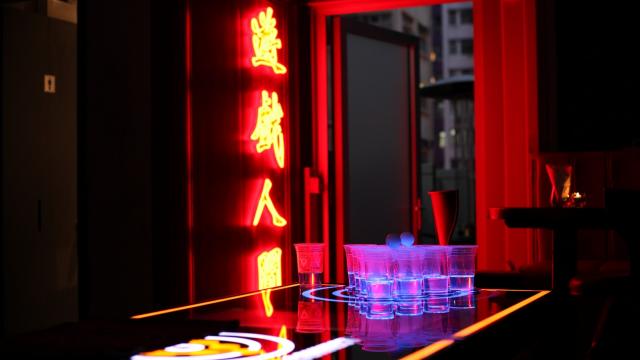 Whether you've just finished a big day's shopping or if have something special to celebrate, a meal at Yeh Hiu will be one you won't easily forget. Located in MW Plaza on Kimberly Road, Yeh Hiu adds to the charming scene of night life in Tsim Sha Tsui. The comfortable and stylish décor echoes with its creative cuisines which combines the East and the West, bringing about creative dishes like Boneless Chicken Wings Stuffed with Apple Crumble, Smoked Drunken Chicken, Slow Cooked Salmon with Cod Roe, 28 Days Dry-Aged Baby Back Ribs, etc. With its name meaning night bird in Chinese, Yeh Hiu simply keeps a constantly changing specials board of indulgent fusion delights for you to discover.
LEE Lo Mei

Bearing a quirky name sure to make any Hong Konger stop in their tracks, "LEE Lo Mei" is the hottest dining destination by ZS Hospitality Group, located at G/F-1/F in 8 Lyndhurst Terrace. At the helm of the restaurant are locally-born chefs, Director of Culinary & Operations Max LEE, whose surname inspired the title. A play on a popular Cantonese phrase, "LEE Lo Mei" also takes on a second, less profane meaning when translated directly into English: "LEE's Delicious Food". Hong Kong is truly a city like no other, thriving on modernity while abounding in tradition. LEE Lo Mei's concept pays homage to this unique Hong Kong culture, serving up reinvented Hong Kong-style street food by combining innovative techniques with unmistakably nostalgic flavours. Step into the G/F and savour the bar's signature creations, shaken and stirred by an all-star team of local-born bartenders. On both the G/F and 1/F, guests can enjoy a menu created by Chef Max LEE, featuring premium quality dishes that elevate and redefine Hong Kong street food.
Morokok

Located in Gala Place on Dundas Street, Morokok is the ideal destination in Mong Kok where guests are to discover the latest trend of drinking and dining. The menu at Morokok features an array of Thai and Western dishes, aiming to offer a unique dining experience for all. Whether its for some dinner, a few drinks or a relaxing night, Morokok is a popular spot in the heart of Mong Kok, serving up mouthwatering dishes alongside pub food favourites, as well as a lengthy list of cocktails, wine, beers and spirits.
Check-In Taipei

Since 2014, Check-In Taipei has been the little gem in Central serving delicious Taiwanese cuisine with a delicate twist, and shaking up awe-inspiring cocktail creations uniquely representing Taiwanese culture. We want to create an atmosphere where the customer feels like they have made a weekend escape trip to Taipei.