Buffet Below P500
I don't know about you but there are some days when one craves for some really good food and A LOT OF IT. The struggle in allowing ourselves to indulge often comes from the fact that we're broke. Well, allow us to solve your problems and give you a list of buffet places below PHP 500 when you book with Eatigo!
The Food Club
People usually describe The Food Club as a lifestyle buffet where you can get a grab of delicious meals at an affordable rate. Sitting at the Blue Bay Walk in Pasay City is a comfortable and cozy dining hub. It has its own hint of elegance as it serves some of the finest cuisines globally. It offers four main food stations with numerous food options and unlimited drinks.
Pricing: Monday – Saturday: Lunch Buffet PHP599.00 PHP299.50  
Monday – Thursday: Dinner Buffet PHP699.00 PHP249.50
Sunday: Lunch/Dinner Buffet PHP799.00 PHP399.50
Friday – Saturday: Dinner Buffet  PHP799.00 PHP399.50
Kor-BBQ Restaurant Grill and Buffet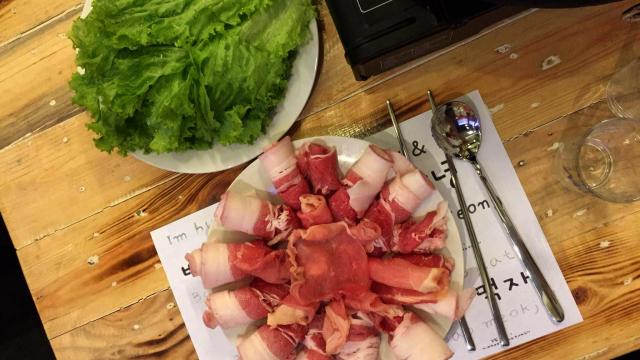 Kor-Bbq Restaurant Grill and Buffet is relatively new but that doesn't mean they have less to offer. With their wide selection of Korean food to chow on, you'll definitely want to come back for more. In addition to that, they have affordable price points so you can Samgyupsal all you want! They also serve delectable side dishes – vegetables, soups and spicy kimchi that complement the flavorful grilled meat.
Pricing: Monday to Thursday Unlimited Grill and Buffet for lunch and dinner (Pork and Beef) chocnut torte PHP595.00 PHP297.50
Friday to Sunday Unlimited Grill and Buffet for lunch and dinner (Pork and Beef)  PHP656.00 PHP328.00 
100 Degrees Rotary Hot Pot
Hundred Degree Hot Pot Buffet is one you will not easily forget. The union of good food and modern oriental vibe in this casual dining buffet is what sets it apart from the rest. Here, you can enjoy a wide selection of food suited for big groups and large families. They even have an Eat-all- You-Can Hot Pot dining experience serving multiple Asian and Western dishes.
Pricing: Monday – Thursday (Lunch/Dinner) PHP777.00 PHP388.50
Friday – Sunday (Lunch/Dinner)  PHP888.00 PHP444.00
Garden Cafe @ Luxent Hotel
If you want a mouthful of both international and local meals, pay a visit to Garden Café in Luxent Hotel.This restaurant offers weekday lunch buffet with an unforgettable spread of different cuisines ranging from Japanese, Mongolian and many more. They also have delectable desserts that you can go for. If you're a foodie in the north, you'll definitely want to try them.
Pricing: Monday – Saturday (Lunch/Dinner) PHP988.00 PHP494.00
Ace International Buffet @ Ace Hotel & Suites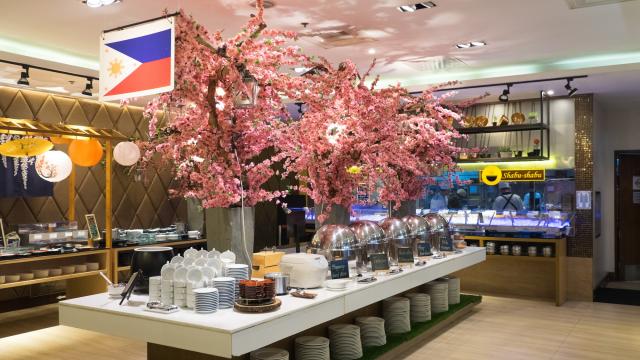 Good news! You don't always need to compromise eating great food and spending less. At AceInternational Buffet, you can have both without feeling guilty. This buffet is located at the ground floor of Ace Hotel and Suites in Pasig. With its luxurious dining set-up, you're bound to have a premium experience at this restaurant. They have more than enough food stations to make your mouth water from all the options. Some of the delicacies you may find here are Japanese, Italian, Chinese and etc. If you have a special occasion to celebrate with loved ones, this buffet is highly recommended.
Pricing: Late Lunch Buffet from 14:30 to 16:00 (Friday, Saturday and Sunday) PHP652.00 PHP326.00