8 steaming-hot Mookata spots on Eatigo!
Love hotpot and BBQ? Why choose when you can have both?
Mookata – Thailand's awesome take on steamboat – is a combination of Chinese hotpot and Korean BBQ. While the meat gets grilled in the centre dome, you can cook a myriad of ingredients in a pot of flavourful broth – literally the best of both worlds.
If you loved our previous suggestions for the top places to go for hot pots and BBQ buffets, you're gonna love these EIGHT delightful mookata places on Eatigo.
Fusion Mookata by Blasco
At Fusion Mookata, diners can enjoy fresh seafood and premium grade marinated meats. Among the must-try dishes here are the Alaska king crab leg, Kurobuta pork collar and US short ribs. There is a bar area to hang around after dinner for a hearty karaoke session, or just take in the sea views. For those not driving there are regular shuttle buses from Punggol MRT.
Recommended items: US short rib $20 $10 | Kurobuta pork collar $18 $9
Mookata Home Thai Kitchen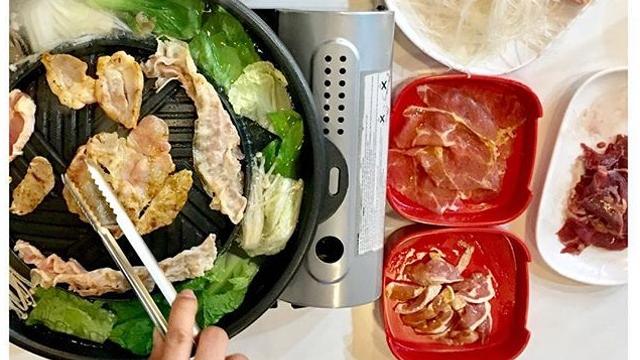 Mookata Home Thai Kitchen along Rangoon Road specialises in Thai cuisine, serving seafood and claypot dishes with steaming hot pots of broth as diners sit at wooden stools amidst pewter coloured walls. Among the recommended must-try dishes here are the bamboo clams, sliced black pepper beef and pork belly. While awaiting their steaming claypot dishes, diners can sip on a range of refreshing drinks available.
Recommended items: pork belly $5 $2.5 | sliced black pepper beef  $10 $5
Mookata by Khao San @ Clementi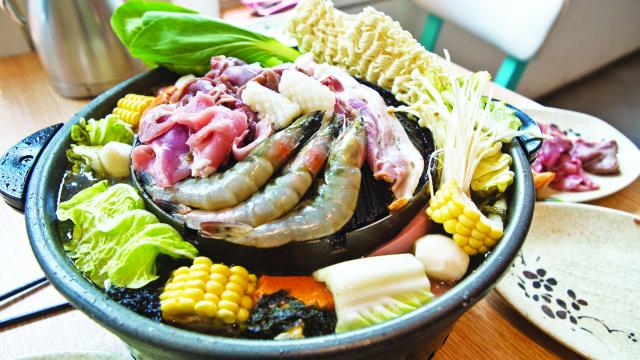 Wth an operating ethos of quality with value, Mookata by Khao San at Clementi is a Thai restaurant offering diners a mookata buffet. Dishes available include pineapple fried rice, som tam (green papaya salad) and roast duck in Thai red curry. Diners can choose from a soup base of either fish head or spicy mama noodles. For those who prefer mookata to steamboat, Khao San also offers a steamboat buffet.
Recommended items: steampot buffet $15.80 $7.90 | mookata buffet $18.80 $9.40
Talay Kata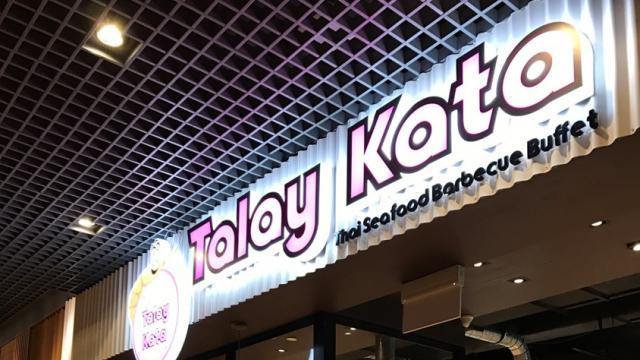 Part of the Jus Delish Group, Talay Kata is a Thai seafood joint that joins Singapore's mookata scene at Orchard Central. Meaning 'seafood' and 'skillet', Talay Kata offers an all-you-can-eat spread of premium ingredients, from meats and veggies to fresh seafood selections like prawns, king crabs, Japanese scallops and slipper lobster. Each table gets a dome-shaped BBQ grill with a moat of broth around, so diners can simmer meat while dipping veggies in the broth at the same time.
Recommended items: dinner buffet (Mon–Thurs) $29.8 $14.9 | dinner buffet (Fri–Sun) $35.8 $17.9
Ladyboy Mookata Steamboat Cheese
Ladyboy Mookata Steamboat Cheese offers a steamboat with a wide collection of top Thai dishes. Located along Geylang Road, it is a homely place with a casual vibe for diners to comfortably dine in. It has an all-you-can-eat spread for a fixed price, so diners can enjoy as many helpings of succulent meat and fresh seafood. Surrounding the centre pot of hot broth are cheese dips, where diners can dip their food into after boiling them in the soup.
Recommended items: weekend buffet (Fri–Sun) $32.90 $16.45 | weekday buffet (Mon–Thurs)  $29.90 $14.95
Huay Kwang Mookata @ Thomson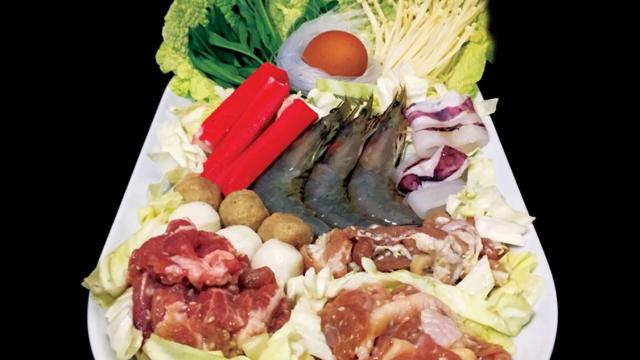 Huay Kwang Mookata contributes to Upper Thomson Road's reputation as a haven for foodies with its Thai cuisine offerings. One of the last few mookata places in Singapore that uses authentic charcoal fire to power its grills, the restaurant offers a few set combos: the Huay Kwang set, Huay Kwang Deluxe set and Meat Lovers set, all of which have ingredients like house pork collar, pork belly and marinated chicken.
Recommended items: Huay Kwang deluxe set $69.90 $34.95 | meat lovers set $69.90  $34.95