You Don't Wanna Be THAT Guy
It makes us here at Eatigo happy knowing that there are plenty of happy diners enjoying our service. Because after all, who doesn't love a discount? We've realised, however, that there are some who may not be aware of our user policy guides. That's okay though! This is just a friendly nudge on the do's and don'ts that come with using Eatigo.
Here are some common faux pas that we make. Follow this easy-to-understand guide and you'll have an enjoyable experience with Eatigo every time.
1. Combining two bookings with different times
We love meals with friends! There's no better way to bond and catch up over a heartwarming spread. Unfortunately, Eatigo bookings cannot be combined. If you have separate bookings at 6pm and 7pm respectively, there is no guarantee you may be able to sit together. There is no harm in making a request, but it is at the restaurant's discretion to seat your group together.
What to do instead:
Book only once you can confirm the total number of people in your reservation. Plan ahead of time to guarantee you get the timeslot you want!
2. Bookings with separate discounts
50% slots are popular and they can be booked up really fast. There is limited capacity for each 50% slot, and this sometimes means not everyone in your group will get to enjoy the discount. Some diners try to game the system by making 2 bookings with different discounts. The group with the higher discount will then make orders for the other group.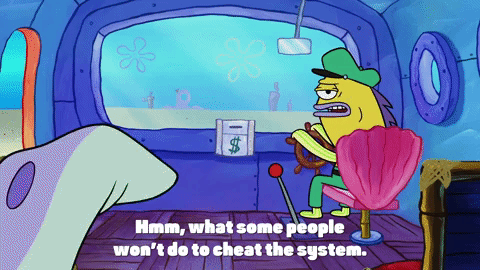 What to do instead:
This unfortunately goes against our user policy. Again, what you can do to avoid disappointment is plan ahead! This ensures all the members in your group will get to enjoy your desired discount at the desired timeslot.
3. Over-ordering for takeaway
A lot of us here at Eatigo have eyes bigger than our stomachs! There's so much we want to try and it's too late when we realise we can't finish it all. Restaurants understand this too and won't generally charge a fee for doing so. But do be aware of each restaurant's different policy towards leftover takeaways.
What to do instead:
There's no rush to Eatigo discounts! Order in small quantities at a time. If you're still hungry after, you're most welcome to order more!
4. Incorrect number of people in the reservation showing up
We get that plans change and sometimes, there can be late additions and drop-outs because of reasons like work. This is why users are able to edit their booking up to 1 minute before their reserved timeslot. Restaurants have the right to turn away any reservations with the incorrect number of people present. They will do their best to accommodate, but no promises.
What to do instead:
As we've said above, you can make changes to your booking up to 1 minute prior to your reservation via the Eatigo app. This gives you flexibility for any change in plans.
5. Users giving bad reviews when restaurants correct them
We've all seen that kid at school who would lash out and throw a tantrum when he doesn't get his way. Here at Eatigo, we'd like to think that all our users are perfect role models that our restaurant partners love giving discounts to. Thankfully, 99% of you are!
Sometimes, users may not be fully aware of what can't be done. Our partners do their best to politely inform users of the Eatigo user policy, but sadly, there is a small handful who react by choosing to leave bad reviews.
What to do instead:
Check out our fair user policy here. If you have any questions, you are welcome to contact our warm, friendly customer service through the app!