Romantic places
You're all dressed but if you're looking to impress, fast food or take-out just won't do.
It's a tall task picking out an ideal place – the food must be ambrosial and satisfying; the restaurant's ambience has to get the mood right and to allow for free-flowing conversation.
With Valentine's Day just around the corner, we pick out 6 places that tick all the boxes for a romantic evening.
BLACK&INK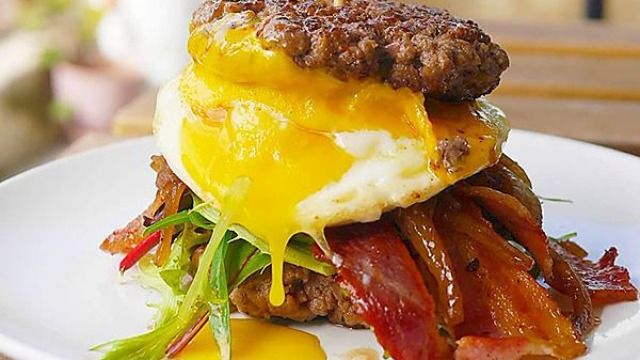 Driven by his passion for coffees, Roy Lim founded Black & Ink. A recognised food blogger in the industry, Roy first set up the café in a small space. Having worked hard, the team has now moved to a space 10 times bigger along Swan Lake Avenue. Signature items include beef cheek pie and rainbow eggless cheesecake, for those who want to indulge in something sweet.
Foresta
Known for their great collection of restaurants and bars, Dempsey Road is a great place to let down one's hair as they take in the neighbourhood's chill vibes. Among these is Foresta, a restaurant and bar perfect for good food, drinks and space to watch the ongoing EPL season. Menu highlights here include spicy butter prawns, laksa goreng and buffalo wings.
Lin Rooftop Bar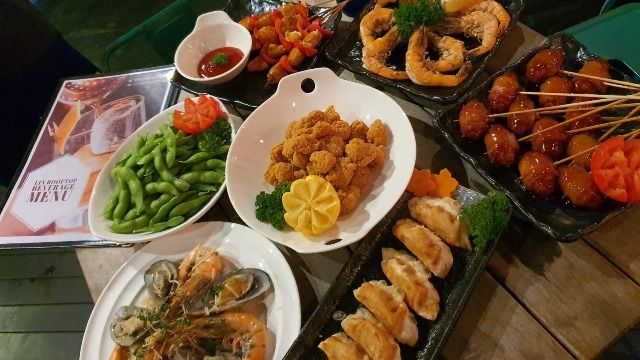 A contemporary alfresco rooftop bar, Lin is located right in the heart of Tiong Bahru, atop the Link Hotel. Focusing on Asian influences, patrons will see this reflected through the establishment's décor and menu. While cocktails are individually handcrafted by top bartenders, the food menu is designed to complement. Highlights here include Korean BBQ chicken breast, garlic butter grilled prawns and grilled meat on stick.
River Wok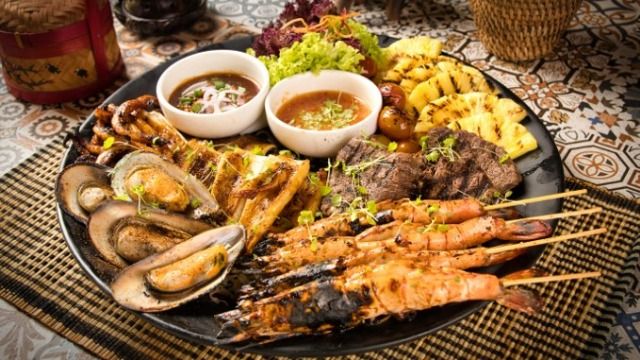 Helmed by chef Kantha Chookiat with over 30 years of culinary experience, River Wok can proudly boast some of the best Indonesian Chinese cuisine available. Emphasising on fresh, high quality ingredients, the kitchen's top dishes here are the traditional Laotian chicken, grilled beef with spicy tamarind sauce and pandan chicken. The restaurant faces the Singapore River along Robertson Quay, making it a nice relaxing spot for a good meal.
Stirling Steaks @ Dempsey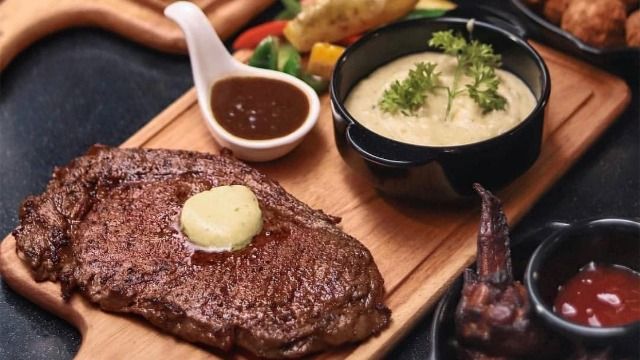 If you're looking to sink your teeth into a slab of meat, Stirling Steaks is hard to beat. Located in Dempsey Hill, those living in the east can expect slabs of beef grilled over charcoal, giving the meats a delicious smoke-kissed aroma. Top it off with herb butter or avocado butter to give it an additional kick. As you'd expect, the meat dishes are the main stars here, with the ribeye steak and wagyu sirloin the main highlights.
Atmosphere Bistro & Bar
True to its name, Atmosphere is a bistro and bar at Parkland Green, located along the laidback East Coast Park. Featuring a seaside dining experience, diners here can tuck into western cuisine, such as spicy prawn carbonara, pork knuckle and lava cheese burger. It's perfect for special events, or just to kick back with a casual beer on evenings with live sports games broadcasted on large screen TVs.