Location guide – SOHO
SOHO – the gloriously grubby beating heart of Hong Kong – has a killer range of global restaurants to satisfy any culinary craving. To keep track of what is on the top of the fashion list, you simply need to drop yourself a visit to SoHo – literally means South of Hollywood Street – to feel the irresistible vibe welcoming you from all corners of the planet!
With one of the highest ratios of restaurants per head anywhere in the world, SoHo is the showroom for fashion and trends. From classics to super stylish newbies, we have compiled our favourite restaurants all around SoHo for you. Before going, make sure to book with eatigo and get up to 50% off!
Gough's On Gough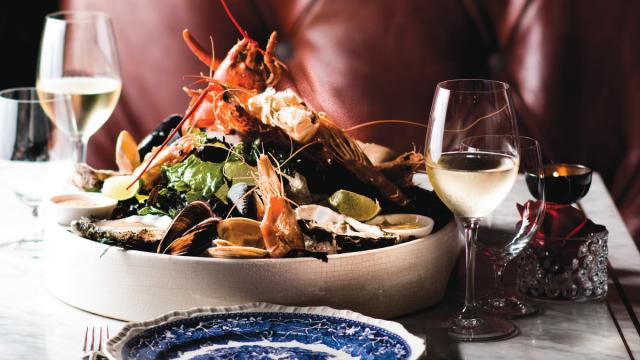 In Gough's on Gough, a visual feast of exotic design is offered to provide the back drop for a wonderful evening. Right in the centre of Gough Street in Central, the restaurant generously offers a selection of modern British cuisines with worldly influences, including wagyu steak with potatoes, Hungarian chicken, and lychee sorbet to cover the globe, as well as an emphasis on seafood like fresh oysters, prawn cocktails, Scottish brown crab salad and entire seafood platters. While the classic seafood and meat dishes are revisited with a contemporary flair, while themarble bar offers libations from a bespoke crafted cocktail menu and an internationally sourced wine list
65 Peel

A popular addition to Hong Kong's burgeoning craft beer scene, 65 Peel serves a curated selection of both bottled and draft beers on Peel Street in the hip SOHO neighbourhood of Central. You can expect a long list of about 12 locally brewed craft beers on its drinks menu, including familiar faces such as Kowloon Bay Brewery, Young Master's and Moonzen, as well as some specialities like Lamma Island IPA, Moon Goddess Scout and Hong Kong Bastard Imperial IPA. Complemented by an accomplished menu of Western and Cantonese-inspired, the bar 65 Peel, or Ho Lun Jeng, is a favourite destination for sociable dining with a pared-back industrial design.
Craft Brew & Co @ Soho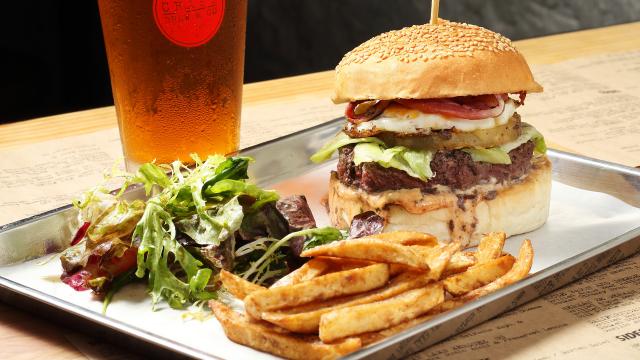 Carlsberg? No. San Miguel? Absolutely not. Craft Brew & Co has a mission of educating every single person that comes through their doors about great craft beer, such is their passion. As they've put, they serve beers "that we want to drink". There's also a food menu for hungry diners, with the Hong Kong U Burger and chilli cheese quesadillas. Not sure which beer to try? There are group tasting packages, allowing guests to try a minimum of five different types.
The Italian Club

The Italian Club's Mission is to bring the quality of Italian artisanal producers of food, wine and beer to Hong Kong. Located on Elgin Street in Central, the team of The Italian Club, a group of Italians in love with Italy and its excellences, serves up the finest authentic classics from Italy, many of which were inspired by heirloom recipes and traditional techniques, like Spaghetti Mediterranean Sauce, Black Angus USA and A4 Kagoshima Wagyu Taking fine Italian dining to the next level, this upscale dinner destination has been impressing local foodies with its high-quality cuisine and its superlative customer service.
Uncle Pizza, Pasta & Grill

Recently opened in October 2017, this new pizza joint serves appetising Italian pies with an Asian twist. Located at SoHo's Elgin Street, Uncle Pizza, Pasta & Grill has must-try options like Uncle Rajeev Pizza, risotto with garlic herbs tomato sauce topped with king prawns, linguine with clam and chilli in white wine fish broth. For dessert, try their homemade apple crumble, which gives a satisfyingly sweet end to any meal.
Pho Up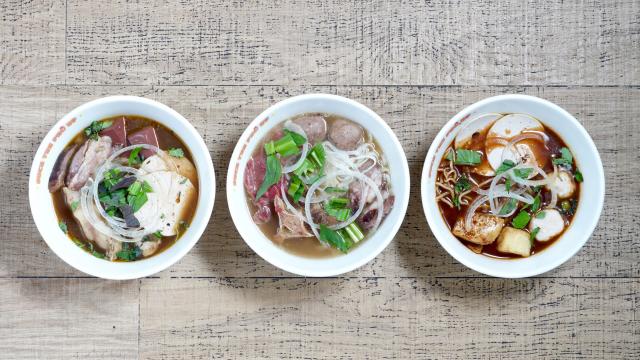 Located in the very centre of Hollywood Road, Pho Up dishes out piping hot bowls of Vietnamese Pho and fusion cuisines in Central. Delicious and irresistible, Pho Up prides itself on showcasing the distinct flavours of Vietnam through fresh ingredients, in a stylish atmosphere with an open kitchen where you can figure out how the chef gives birth to the popular Pho options. By adding a few creative flourishes into the traditional dishes, Pho Up pays homage to the diversity of Vietnamese cuisine and offers dishes like Rice Paper Rolls, Craband tomato vermicelli, Supreme beef noodle, Roasted beef with banana blossom salad, etc.
Enoteca @ Soho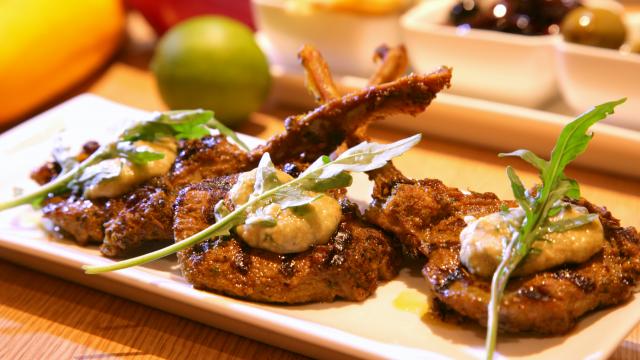 Roughly translated as wine cellar, Enoteca offers gourmet bites and wine without the pretentiousness. There are pasta selections like chorizo, chicken, red bellpepper and manchego and smaller plate options like rosemary & sea salt tossed potato wedges with balsamic acid. To complete your evening, there are cocktails, beers and wines from around the world.
Lotus Modern Thai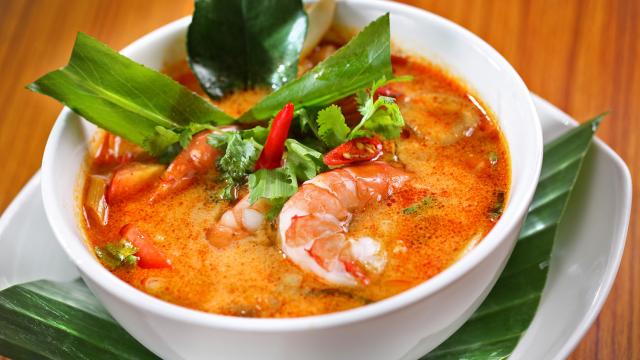 Lotus Thai's folding patio doors open up the entire restaurant so diners can soak in the lively atmosphere of Staunton Street while enjoying light, refreshing modern Thai cuisine with creative cocktails. Signatures here include phad thai, crispy soft shell crab and green curry with prawns. Try also the Lotus Millionaire, the restaurant's signature cocktail, a refreshing blend of lemon and vanilla maragarita.
Al Forno Pizzeria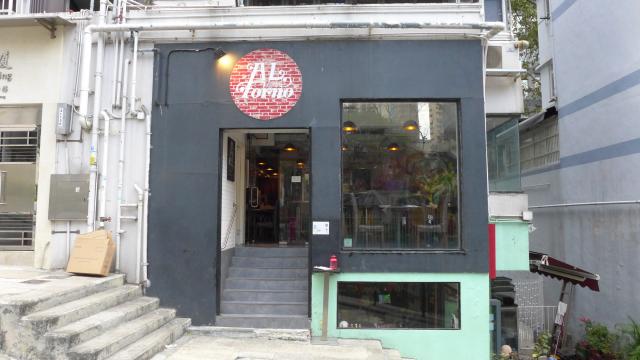 "Simply the best Italian Pizza in town" Al Forno Pizzeria uses only fresh imported ingredients from Italy, including the flour for the pizza base. The tomato sauce is a secret homemade recipe using Italian chopped tomatoes and all pizzas are freshly made when ordered. Since opening, Al Forno Pizzeria still adopts the same passion and maintains throughout the quality ingredients for consistency throughout.
September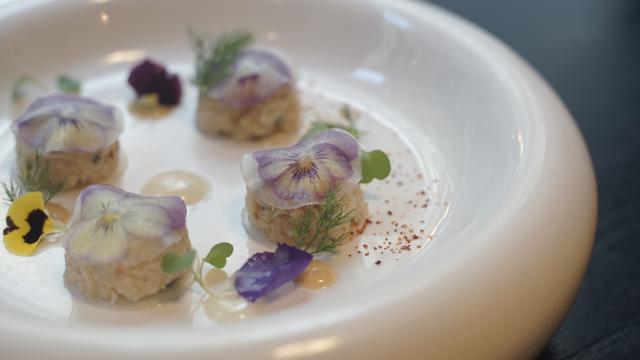 In Soho Central, on Wellington Street at September they treat cooking and serving like an art form, creating picturesque dishes that fuse together influences from Western and Asian cuisine. The restaurant September is decorated with blue-coloured interior details, photographs and contemporary artworks by masters, making you feel like you are dining at an art gallery where the artistic air flows all around. Except for All day Breakfast, September also serves various coffee options, American Prime Fillets and advocado toasts with heart. Expect nothing but culinary artpieces to be served up in front of you!