Location Guide – Tsim Sha Tsui
It isn't hard to figure why Tsim Sha Tsui is often buzzing with both locals and tourists alike.There are scenic spots like the Victoria Harbour and the TST promenade, which is amongone of the most ideal places to take in the iconic Hong Kong skyline. There are also plenty oflarge shopping malls in the area.
TST isn't just that though. On the ground, there are plenty of fascinating eateries at everyturn, especially along major streets like Canton Road and Kimberley Road. Make a reservation with us today to get dining discounts of up to 50%!
Kitchen @ W Hong Kong
Fall down the rabbit hole and into the magical surroundings of KITCHEN. Our stylish and welcoming modern bistro and all-day dining venue, inspired by the fantastical, whimsical world of Alice in Wonderland. Experience gorgeous signature dishes lovingly prepared by our internationally trained chefs, expertly led by our culinary director, Chef Robert Nilsson. Bask in the gorgeous views and let us take care of your every culinary desire.
Wildfire pizzabar & grill @ Knutsford Terrace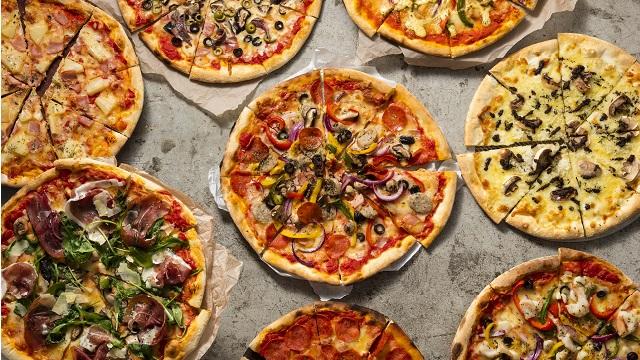 Expert when it comes to presenting all things pizza related, Wildfire pizzabar & grill is a must-visit for pizza lovers and in three locations: Knutsford Terrace, Fashion Walk and Soho East. All pizzas are handcrafted using powder-fine doppio zero flour (00 flour) from Italy only and choices include Napoletana-inspired pizza crust, Roman-style thin crust, Calzone and Fritta. Their signature Black & White Pizza, Garlic Prawn & Scallop Pizza and Dragon Calzone are doing all the right things when it comes to open-flame, baked-to-order pizzas in Hong Kong. Just as their slogan says, "There is more than one way to have pizzas at Wildfire!" Happy sharing! Cheers!
Amina Modern European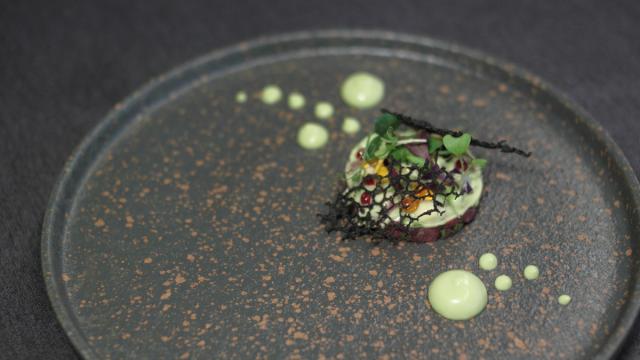 A popular modern European restaurant, Amina Modern European aims to bring customers a premier dining experience with authentic and fresh European food in the centre of Tsim Sha Tsui. Found in Canton Plaza on Canton Road, Amina is somewhere that "Authentic Meal Inspires Night Assembly" as is implied in its unique name. Combining a refined but chilling atmosphere with great service and first-rate European food, Amina savours your taste with popular options like Foie Gras M9, Waygu Tartare, Red Wine Braised Beef Cheek, Lobster Bisque 68C, Black Truffle Slow Cook Organic Egg, Braised Pork with Italian rice, etc.
Yum Cha @ Tsim Sha Tsui
YUM CHA! Our creative Chinese food has gained a loyal following from diners of all ages thanks to our talented chefs and their ability to modernize traditional dishes without compromising authenticity. From molten custard buns to Cantonese dumplings, we bring playful presentations and delicious dishes to the table!
Urban Park @ Tsim Sha Tsui
Urban Park, is a Modern European eatery that offers a grassy retreat from the hustle and bustle in Tsim Sha Tsu. The culinary canvas at the restaurant melds cutting edge techniques and ideas from across Europe, every meal can be a symphony of delicious flavours and textures. Urban Park is focused on experimenting with new ways of cooking, it aims to do so without pretension. Instead, the focus is on serving fresh and delicious food that is bursting with flavor, including Slow Cooked Iberico Pork Baby Rack, Miso Marinated Black Cod, Braised Beef Short Ribs, Herb Crusted Rack of Lamb and Tomahawk Steak.
Qi Nine Dragons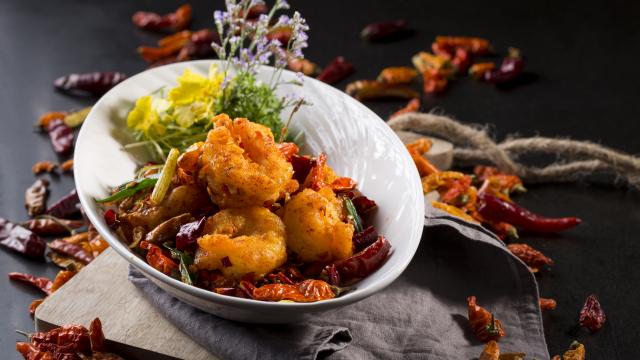 Tucked away in a cosy, rustic and intriguing space in Tsim Sha Tsui, Qi – Nine Dragons is serving up an extensive and delicious array of dishes that has foodies throughout Hong Kong absolutely buzzing. Recommended by Michelin Guide HK & Macau, Qi – Nine Dragons continues a winning recipe of capturing the "seven flavours of Sichuan" in a bold and modern style. Hot and Sour Crab Soup, Spicy Soft-Shell Crab, Chili Fried Dungeness Crab, sugar-glazed ginger beef, and fish fillet in chilli oil soup, all are presented with a spectacular view of Victoria Harbour and Hong Kong Island skyline.
La BASE
La Base provides a little piece of paradise and a beacon of calm amid the hustle and bustle of Chatham Road South. This modern bar is all about sophisticated interiors and a dizzying array of killer handcrafted cocktails including some mixing the East and the West by using traditional Chinese herbals. The obvious draw of this Tsim Sha Tsui restaurant and bar lies in its extensive list of unique cocktails, but we must add that its wide array of delicacies is just as impressive.
Kung Tak Lam Shanghai Vegetarian Cuisine @ Tsim Sha Tsui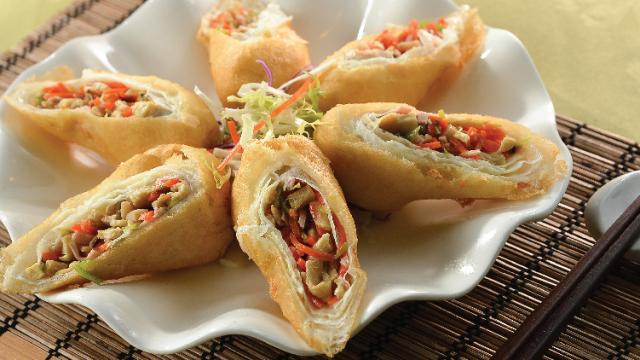 Kung Tak Lam Shanghai Vegetarian Cuisine is situated at the heart of Tsim Sha Tsui, carrying on its renowned vegetarian tradition from Shanghai in the old century. Love and vegetarian can be shared with lovers, friends and families, with its magnificent views of the stunning city. Proudly recommended by the Michelin Guide HK & Macau 2017, Kung Tak Lam serves not only traditional options like dim sum, stir-fry, noodles and rice, but also creative dishes including their tofu dumplings, fried sweet potato rolls, vegetarian steamed dumplings and Shanghai-style cold noodles.
The Poke Co @ K11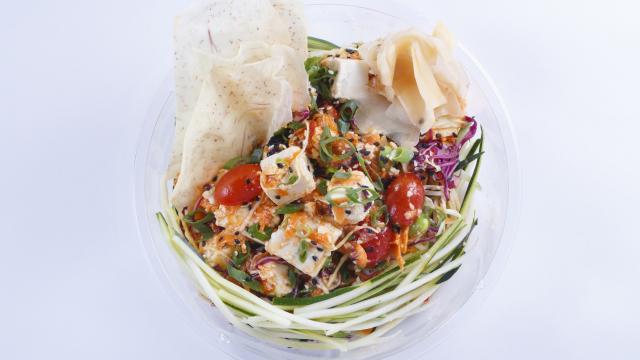 The Poké Co @ K11 specialises in healthy poke (pronounced poh-kay) bowls. Developed by chef Rodelio Agilbot, each bowl uses only high-quality fresh ingredients sourced from sustainable and environment-friendly suppliers. You can order bowls like Lomi Lomi Salmon, Creamy Salmon and Smoked Chicken Poke, but you are more than welcome to customise anything and everything to the right mix you can enjoy in every bite.
Kimchee Korean Restaurant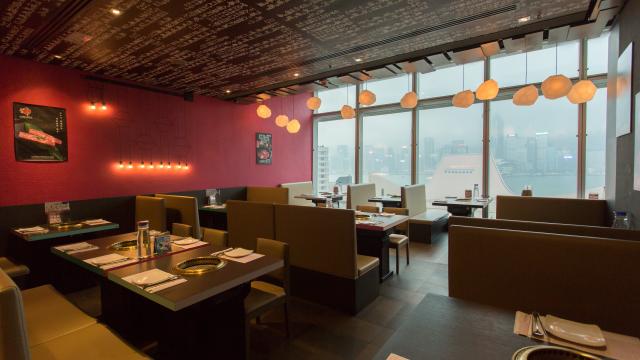 KimChee is a Korean BBQ restaurant offering all kinds of seafood and meats that guests can enjoy the satisfaction of sizzling on the grill themselves. Located at One Peking in Tsim Sha Tsui, the must-try dishes to go for are the ginseng and silky fowl in soup, roasted kobe beef and grilled mackerel set. Like any good Korean BBQ restaurant, there is good ventilation here and diners won't come out smelling all smoky.
Sui An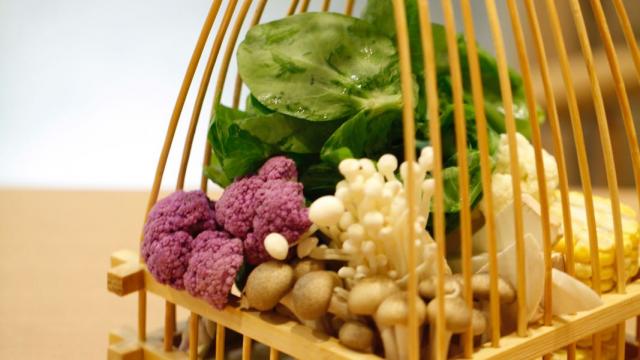 A fixture in Tsim Sha Tsui, Sui An continues to provide excellent service and authentic hotpots in a handsome Japanese setting on Humphreys Avenue. For an authentic taste tuck into the soup of stewed ribs, get your spice fix with the fragrant chicken on a bed of chillies, and try the Japanese tofu, dumplings and other meat options boiled in the temperature of 65 to 75 degrees centigrade that is under control by the Staub iron pots imported from France, a special guarantee to savour your taste. Gather in the relaxing and soothing dining room, with fresh, ingredients and beef, Sui An is sure to delight every guest.
Postcollection Cafe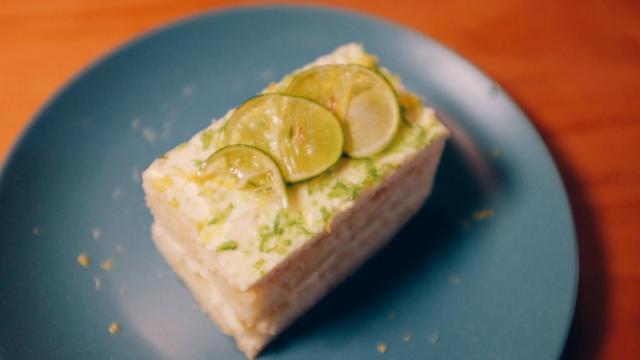 If you regard yourself as a fan of stamps and posts, and happen to be in Tsim Sha Tsui, then Postcollectionhk Cafe is somewhere you shall not miss. In this postcard-themed café, guests can enjoy coffee and cuisine while exploring the unique culture of design, art and postcards. In addition to offering delicious selections of smoked salmon, salads, ketchup, bacon, black truffle scrambled eggs, the restaurant design, publish, and sell postcards featuring Hong Kong culture, art and history. The postcrossing spirit of exchanging postcards is fully implemented in this unique space!