Location guide: Tsuen Wan
Tsuen Wan – End of the Tsuen Wan Line. Thank you for travelling…on the food tour! The MTR arrives at its terminal station, but for you, it can be the starting point of a journey of tastes. Tsuen Wan brings together traditional and trendy cuisines, from street food stalls to various stylish international restaurants, all of which compose the charm of Tsuen Wan District. We have selected 9 places for you, so that you can simply follow the guide and explore the food scene that can be found only in Tsuen Wan! Get a seat immediately with eatigo and enjoy up to 50% off!

PizzaExpress @ Tsuen Wan Plaza

PizzaExpress is really proud of its pizzas, its love for music and supporting meaningful causes in the community. Since 1965 the restaurants have been serving hand-crafted pizzas made with the freshest ingredients. Each pizza is made to order by skilled Pizzaiolos (pizza chefs). Beautiful pizza served in a socially-responsible and creative environment; this truly is 'Pizza in Style'
MeokBang Korean BBQ & BAR @ Tsuen Wan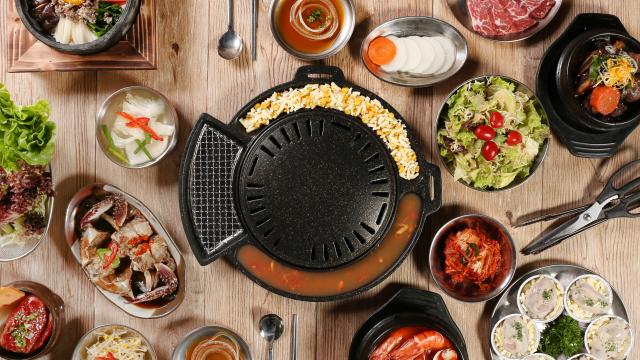 Its signboard features only its Chinese name 炑八, which is pronounced meokbang. A Korean slang for foodie, Meokbang is a fun, casual restaurant perfect for meet-ups with friends. Look out for menu standouts like Thick Sliced Ox Tongue, Budae Jjigae and 1++ Hanwoo Flap Meat. Located in Tsuen Wan's Chau Hop Shing Building, the restaurant also has a bar, with the usual suspects like Korean beer and soju for diners' enjoyment.
Kim's Spoon @ Nan Fung Centre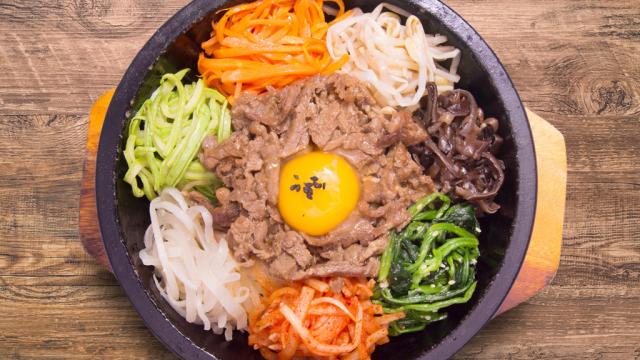 The restaurant began when a 15-year-old teenage Korean girl came to HK in 1975 and watched her mother run a restaurant. The girl returned to HK after graduating to open what is now known as Kim's Spoon. There is a wide variety of both traditional and modern Korean cuisine on offer here. Signatures include the BBQ beef platter, garlic pork belly and carbonara rice cake.
Dorsett Cafe @ Dorsett Tsuen Wan, Hong Kong

Dorsett Café, situated at the Lobby of Dorsett Tsuen Wan, Hong Kong, with stylish décor and natural lighting is the ideal venue for a casual tete-a-tete or dining. All-day dining options include selection of snacks & dips, delectable cakes and desserts as well as delicious specialties, all prepared using only the finest ingredients for your ultimate enjoyment.
The 5B Private Corner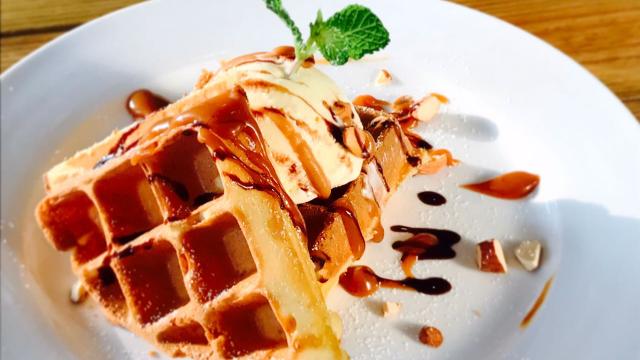 As its name suggests, The 5B Private Corner is a great place if you want some peace and quiet from the hectic lives we lead. Located at the Tsuen Wan Factory Building at Chai Wan Kok Street, the restaurant offers hearty western mains such as roasted suckling pig, pan-fried sea bass fillet and pan-fried Spanish black pork collar. Perfect for bringing a book here or just chilling with friends on a lazy afternoon.
Olive Cafe @ Tsuen Wan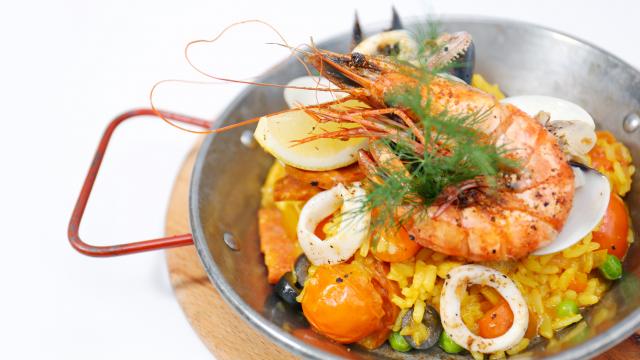 First established in 2002, Olive Café can now be found all over Hong Kong. The restaurant focuses on European cuisine, serving fare like 30oz char-grilled US prime rib steak, Spanish seafood paella and BBQ pork spare ribs with king prawns. Designed to be leisurely and comfy, Olive Café also offers wines which can pair well with the food here.
Bien Bistro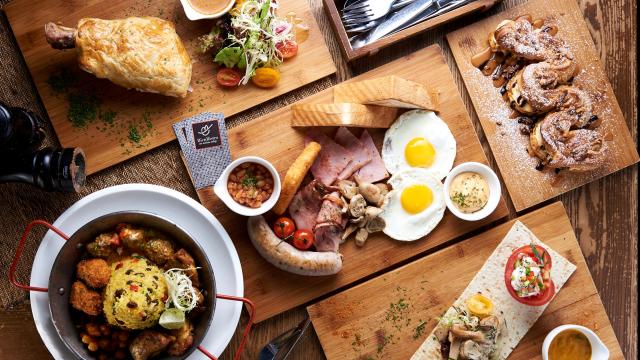 Bien Bistro, which means 'good bistro' in French, serves mainly European cuisine. The chef here comes with plenty of culinary experience. Among the signatures served here are the teriyaki chicken rice bowl, pan-seared beef ribeye steak and nonya laksa clay pot. The bistro itself is designed to be a clean and green environment appealing to youths, making it great for casual meet-ups with friends.
Gachi by Kimchee

This place is from the same folks behind KimChee. Although this also serves Korean food, this is designed to give diners the satisfaction of cooking the food themselves. Its décor was designed to resemble a food factory, with industrial piping left intentionally exposed in line with its theme. Food-wise, they offer dishes like pan-grilled chicken wing with cheese and kimchi, marinated beef and BBQ combo. Located at Tsuen Wan Plaza, this is a good place for large groups of friends looking to enjoy a hearty meal together.
Doodie Taproom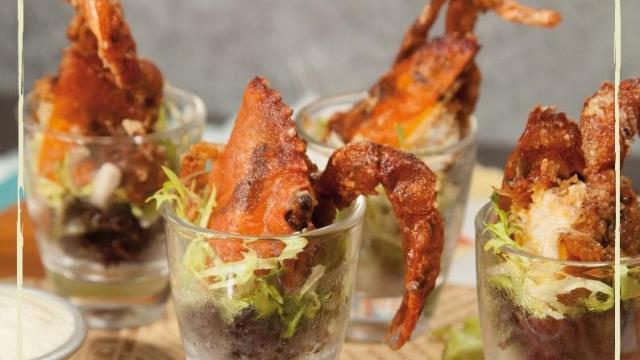 Named in honour of the owner's friend who couldn't pronounce 'dude' correctly, Doodie is a bar in Tsuen Wan's Wan Fu Street sporting a rustic industrial design. The bar serves food like double truffle hot dog, beer-soaked fries and fried calamari rings with homemade tartar sauce. Meanwhile, Doodie imports handcrafted beer from both local and international shores, like Taiwan and the US.