'Meat' with me
Just like checking Facebook updates, taking a Metro ride and shaking a signature cocktail, tasting the perfect steak is a life skill that you needs in your day-to-day arsenal. In finding a satisfying steak, you may find yourself asking questions like – Should I be ordering a ribeye or a hangar? Which cut will I enjoy more at the dinner table? Or simply, where shall we go when you craving for meat dishes?

Below, some of the Hong Kong's best butchers and steak chefs explain it all, giving you a reusable clip of dinner party ammo that will serve you well for life. Read on to find out top picks for meat lovers, and reserve with eatigo to get discounts up to 50% off!

Blue · Butcher & Meat Specialist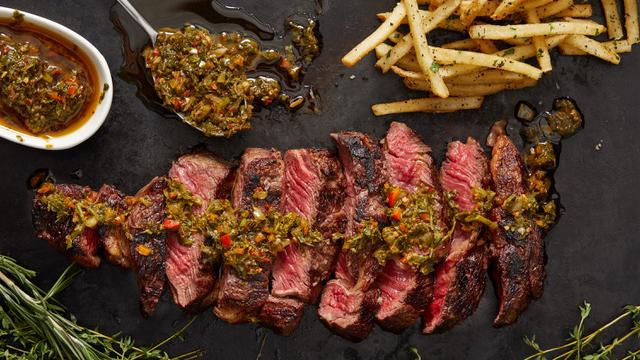 Blue is a specialist meat house, whose dedicated team are passionate about the finest ingredients and sourcing from some of the best suppliers in the world. Our specially prepared meats are left to speak for themselves whilst our starters and desserts offer unique flavour combinations and presentation methods. Ever pushing boundaries, our cocktails contain flavours that will surprise and delight, served with the same passion and attention to detail.
Mr & Mrs Fox

Mr and Mrs Fox sports playful interiors, characteristics of the titular animal. Menu highlights include applewood smoked free-range chicken and their signature steaks, all of which are black angus, 270-day grain-fed, dry-aged for 35 days and has a marbling score of at least M5. There are also small plate options like beef and black bean chili tortilla chips for those who want lighter bites.
Penthouse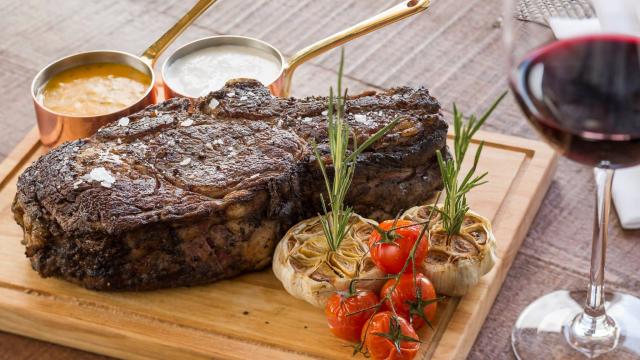 Penthouse boasts spectacular views and a relaxed ambience inspired by a chic and rustic New York style penthouse, showcasing a great mix of our favorite and new recipes and techniques, such as slow-cooking and handcrafted pastas. It will be a place where you will want to come back again and again. From its extensive menu of contemporary Western cuisine to its solid wine and cocktail menu – it is all impressive.
Porterhouse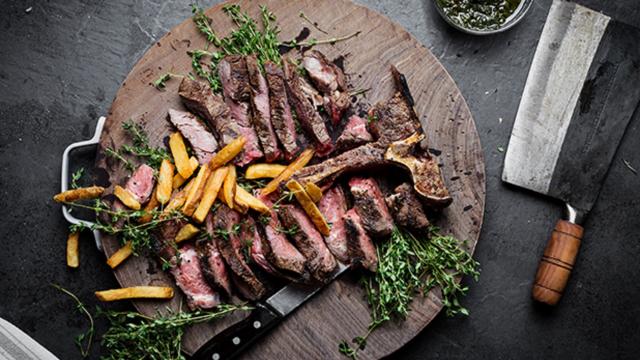 Porterhouse brings a new concept of steakhouse dining to the California Tower. Re-establishing with sleek new interiors and a new menu. Their highlight here are the different quality cuts and family-friendly weekend brunch buffet, led by executive chef Angelo Vecchio. Check with the in-house sommelier for recommended wine pairings with your food, or enjoy one of their signature cocktails, handcrafted by the professional mixologists at the bar.
The Grill Room @ Tsim Sha Tsui

Looking to continue Hong Kong's reputation of a gourmet paradise is The Grill Room at Humphrey's Avenue, Tsim Sha Tsui, offering western mains like squid ink linguine and slow-cooked salmon. Their highlights here lie in their premium cuts, with options like 16oz angus ribeye, roast lamb rack and beef cheek. Try also their signature cocktails, all of which are original creations for the restaurant.
Mugung Hanwoo Beef Specialist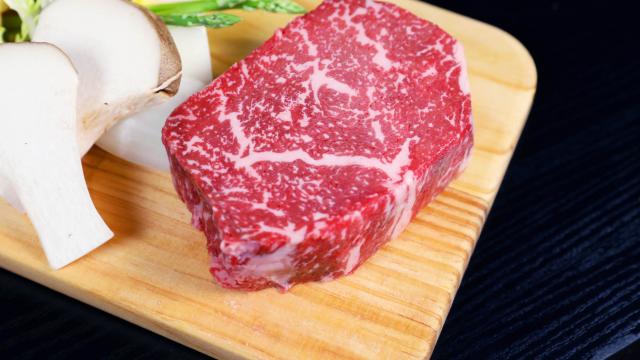 The passionate team at Mugung Hanwoo Beef Specialist will never compromise on the quality of the beef that arrives in this stylish environment on Staunton Street in Central. As such, meat that is served at Mugung Hanwoo Beef Specialist is flown directly from South Korea each week, with an exclusive selection of superior Korean Hanwoo beef parts rated 1++. At this intimate dining place where Korean beef (known as Hanwoo) is king, you'll find a selection of steakhouse classics along with other rare options that are loved by Koreans and Hong Kongers as well.
Oolaa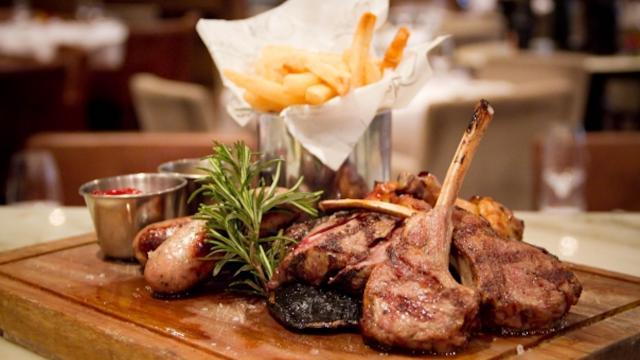 Oolaa is a 6,000sqft venue housing a restaurant, lounge bar, café corner and private dining area all under one roof. Also boasting an outdoor terrace, wood-fired pizza oven and a collection of fine wine, the restaurant serves international cuisine, with options like New Zealand Tenderloin (8oz), Chicken & Asparagus Risotto and Creamy Duck & Porcini Pappardelle. Located on Soho's Bridges Street, Oolaa is perfect if you're looking to host events, or just to kick back with good food and a nice glass of wine.
Bungalow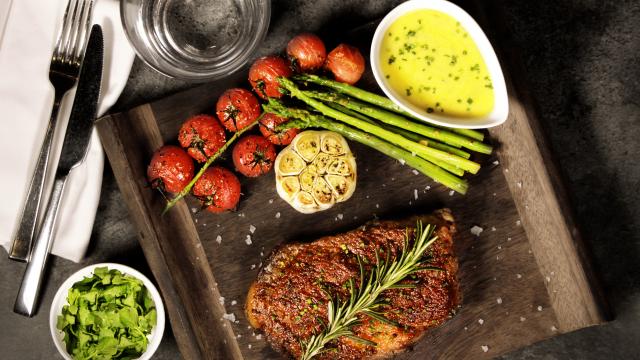 Located on the famed Wyndham Street in Lan Kwai Fong, Bungalow, lounge by day, nightclub by evening, serves the best contemporary Western-European dishes, particularly steak and fresh seafood. The venue offers a vibrant spacious dining environment with intimate seating – an ideal place for drinks made by some of Hong Kong's most prominent mixologists, and a delectable selection of gourmet comfort dishes perfect for sharing. The sophisticated décor will keep you and your guests satisfied all evening, long enough for you to witness the transformation from lounge to nightclub.