Irresistible Hot Pot Power
Hotpot – the best option for gatherings. Even if the weather is hot, you can still share a taste of warmness altogether with family or friends sitting around a hotpot. Happy moments are guaranteed! As for the endless choices of hotpot soup bases, they make you even more satisfied as different soups create very different tastes – and you can always find one that fits all of you well. Here we have already selected 11 unique hot pot restaurants for you – reserve with eatigo, savour your taste and enjoy everything you like!
Taiwanese Hotpot

Signature soup base: Signature Hot & Spicy soup / Collagen Chicken Soup / Health for Sure Ginseng Chicken Soup

In addition to the flavorful classic spicy pot, Taiwanese Hotpot presents you with a perfect selection of beauty pots and healthy pots, that is, for sure, good for your beauty and health as indicated in their interesting names! The restaurant melts rich nutrients into the pot, and brings out a mellow flavour that is going to meet your goal for a healthier life!
Coco Kitchen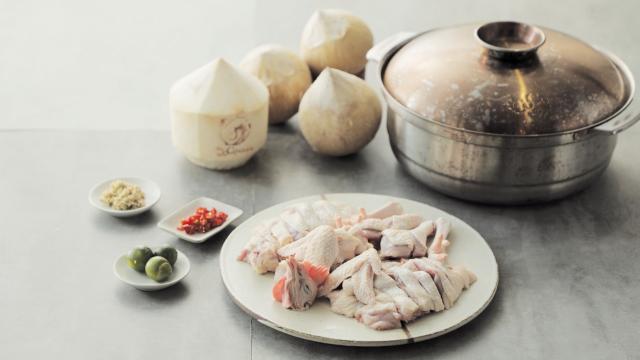 Signature soup base: Coconut Chicken Pot

What happens when coconut meets chicken? Come and discover it at Coco Kitchen, where their signature soup base is exactly a perfect combination of Hainanese coconuts and Hainanese chicken. The unique tropical feeling – and a sense of coolness – rises right from the pot and extends to your taste buds!
Crazy Hotpot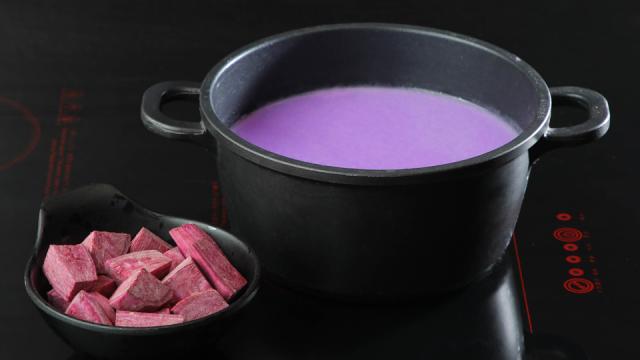 Signature soup base: Congee-styled seafood hotpot

Corn? bamboo shoots? coconuts? purple sweet potatoes? What is the result when they are melted into hot pot porridges? At Crazy Hotpot, hotpot ingredients literally dance with these four kinds of porridge soup bases. You can see nutrients flying everywhere around in the pots – come and get 'em!
Thai Bin Lo

Signature soup base: Signature Tom Yum Kung

East and West, Tom Yum Kung is the best. At Thai Bin Lo where you can try Thai cuisines along with hotpots, their signature Tom Yum Kung soup base is surely something you shall not miss. Spicy in itself, Rich in coconut milk, Salty in Fish sauce, Fresh in Lemongrass – Various tastes are guaranteed in making the hotpot a great one!
Megan's Kitchen

Signature soup base: Tomato and Crab Soup in Soufflé Finish

Megan's Kitchen, with five consecutive years' listing in the Michelin Guide, offers 15 selections of innovative hot pot soup bases that you will never be disappointed. Check out their signature soup base: Tomato and Crab Soup in Soufflé Finish, which is fluffy and thick with tomato-goodness & egg white.
Chuan Po Po @ Prat Avenue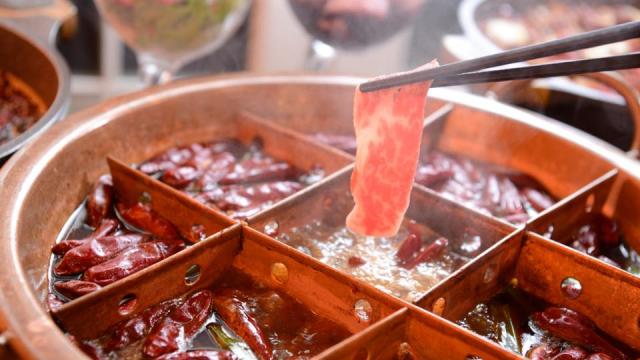 Signature soup base: Signature spicy hot pot

If you're a fan of spicy food & beef – go savour your taste at Chuan Po Po, where they offer authentic Sichuan dishes like Spicy hot pots, "Ma La Tang"… What more attractive is the ten-in-one beef platter, which allows you to try out 10 different kinds of beef.
One One Fish One

Signature soup base: 4 types of soup base – Beppu hell spicy soup, soy milk soup, Nagaski white pork soup, Sukiyaki soup

At One one fish one, hotpot is the one. Four types of soup bases are going to welcome you with their unique tastes – only in these fabulous soup bases, a hotpot would become an unforgettable choice.
Seansin Seafood Hotpot Experts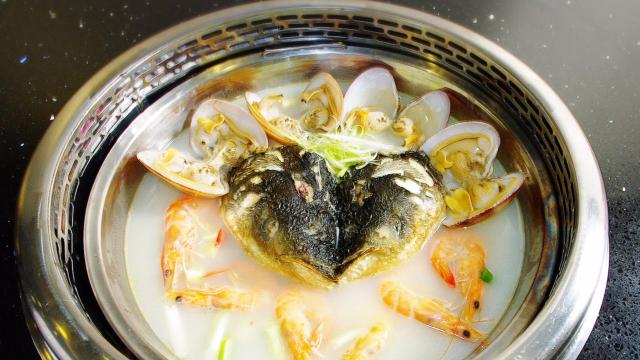 Signature soup base: Cordycep with fish maw & chicken feet broth

Somebody might insist "hotpot is not good for health", but Seansin Seafood Hotpot Experts is expert in providing an example that proves the statement wrong – Cordyceps flowers, fish maws with chicken feet, traditional Chinese medical value lies within. A fresh choice if you want to try something healthy and tasty at the same time!
JMF Kitchen @ Jordon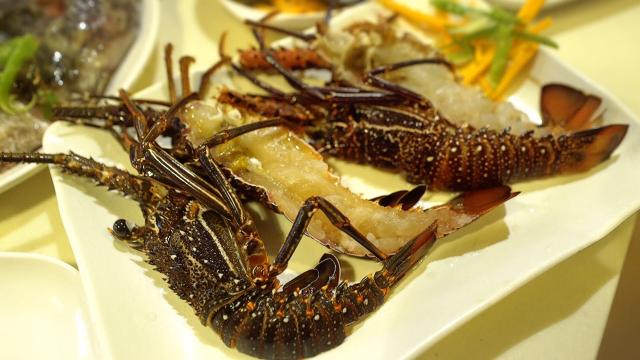 Signature soup base: Shunda liang hotpot

Porridge hotpot is never unpopular at JMF Kitchen and elsewhere in Hong Kong – their signature porridge that comes from Shunde of the Guangdong province in Southern China, brings you a taste of Cantonese tradition in a modern atmosphere. Fire and water greets each other in the porridge hotpot, and you shall come greet them too!
Yan Handcraft Hotpot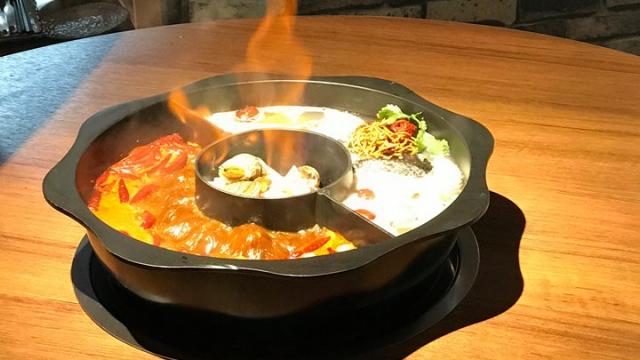 Signature soup base: Boiled clam with sake pot, Ginseng pot and spicy pot

In case you have already tried all the soup base options listed above, still you shall not miss the various soup base options at Yan Handcraft Hotpot, an expert in making hotpots attractive – and that includes, their signature Two-flavoured pot, boiled clam with sake pot, Ginseng pot and spicy pot. From visual enjoyment to medical value, Yan Handcraft Hotpot simply satisfies your every wish with every pot!