Let's celebrate National Burger Month
There have been several people who have stepped forward claiming to be the inventor of the burger. We won't get into historical details, but humanity owes whoever he/she is a huge thank you for creating one of the most iconic items you can find on the menu of any self-respecting restaurant today.

It's easy to make in theory – just slap two buns at the end of a juicy patty, fresh lettuce, crunchy onions and tomatoes, melting cheese and condiments. But with all these flavours in your mouth, getting the right amount of each ingredients to create the perfect balance is no mean feat.

It's unfair to pigeonhole burgers into fast-food restaurants. They're one of the rare items that can fit comfortably in both ends of the restaurant spectrum, from McDonald's to higher-end restaurants.

Let's celebrate the National Burger Month in May! Here are 9 places you can check out for a good burger.

Blue · Butcher & Meat Specialist

Blue is a specialist meat house, whose dedicated team are passionate about the finest ingredients and sourcing from some of the best suppliers in the world. Our specially prepared meats are left to speak for themselves whilst our starters and desserts offer unique flavour combinations and presentation methods. Ever pushing boundaries, our cocktails contain flavours that will surprise and delight, served with the same passion and attention to detail.
Burger Joys @ Wan Chai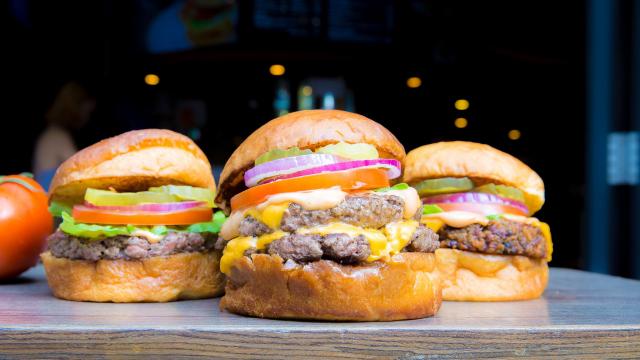 Burger Joys was born from an obsession to find the best burgers in Hong Kong. Located at De Fenwick in Wan Chai, the restaurant prides itself as an "LA smash-style" burger joint, serving up juicy burgers like signature double cheese burger and chicken burger. To fully soak in the true American atmosphere, try also their wings, milkshakes or craft beer.
Electric Ave @ Queen's Road West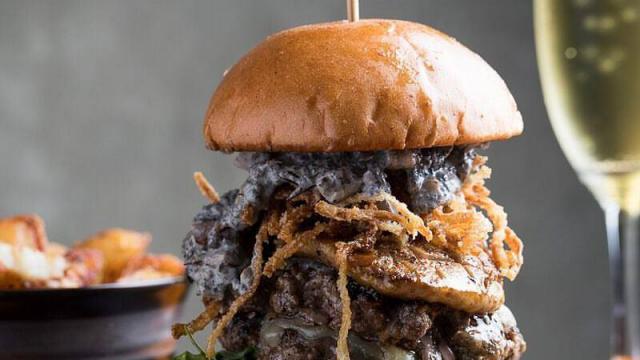 Named after a street in London known for its diverse cuisine, Electric Ave in Queen's Road West. Arguably the best burger joint in HK, the restaurant uses only premium ingredients. The restaurant brings in premium hormone-free grass-fed beef from abroad, while everything else, from sauces to seasonings are all made in-house. The best items on the menu to try here are the chicken carbonara burger, five-hour handcut chips with bone marrow and the classic Australian grass-fed beef burger.
Triple O's @ Wan Chai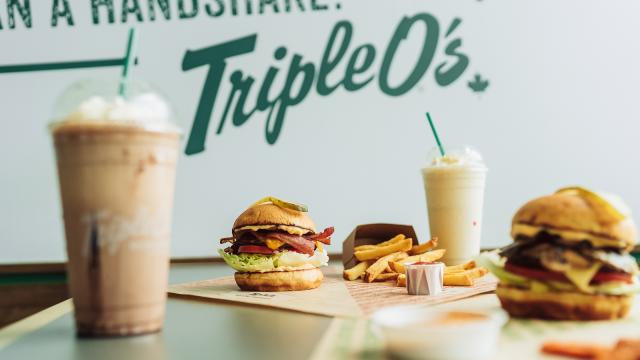 Triple O's began as a drive-in restaurant in Vancouver in 1928. People loved their burger so much they would come from all over just to have a taste of it. People in Hong Kong can now also try their renowned burger, all of which are made-to-order with 100% beef patties, fresh tomatoes, crisp lettuce and their famous Triple O sauce. They go perfect with their signature fries and the classic milkshake.
Flying Pig Bistro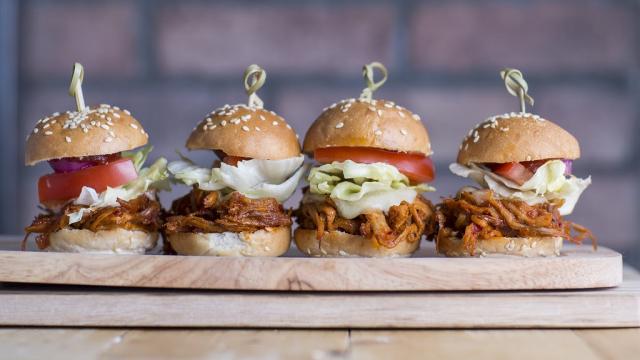 Decked in urban art, Flying Pig Bistro specially imports their ingredients to achieve authenticity in the European mains they serve. Signatures here include lamb wellington, 12oz organic ribeye steak, and a build-your-beef burger option that lets you customise your own burger with your choice of two fillings.
Craft Brew & Co @ Kennedy Town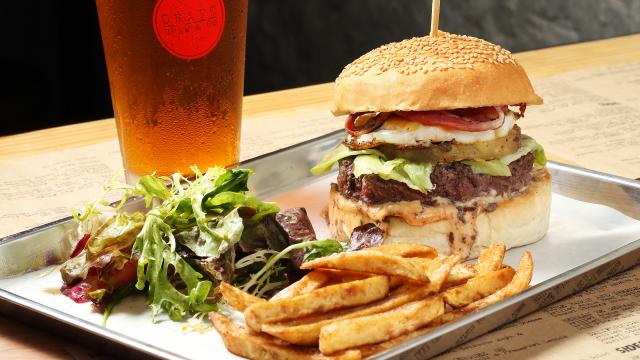 Carlsberg? No. San Miguel? Absolutely not. Craft Brew & Co has a mission of educating every single person that comes through their doors about great craft beer, such is their passion. As they've put, they serve beers "that we want to drink". There's also a food menu for hungry diners, with the Hong Kong U Burger and grilled quesadillas. Not sure which beer to try? There are group tasting packages, allowing guests to try a minimum of five different types.
Hooters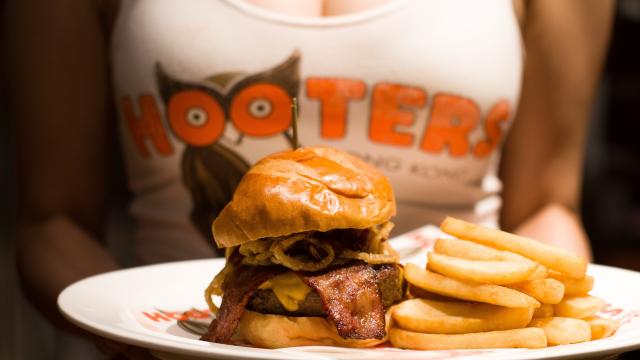 Everyone knows the Hooters brand by now. Just off the financial district at Wyndham Street, Hooters in HK has everything you can expect – the iconic Hooters Girls, ice cold beer, a live DJ and HDTVs for exciting sports games. Among the signatures here are their smothered chicken sandwich, buffalo chicken wrap and of course, their renowned buffalo wings. There are some 120 seats here so there's plenty of space for everyone to have a good time.
F.A.B.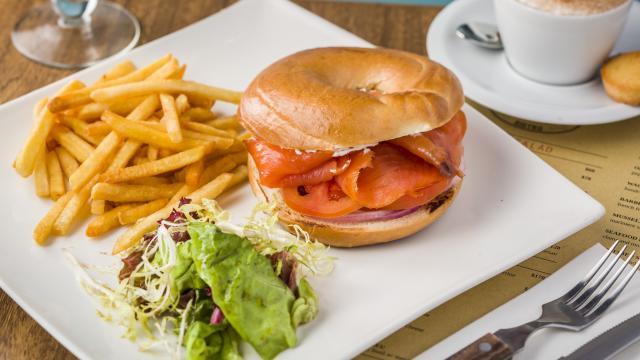 Conveniently located on Hollywood Road, under the world's longest covered outdoor escalator, F.A.B. is a perfect spot for after work drinks or meetings in Central. Simple and casual dishes, breakfast and brunch classics, meats, and starters made to share, provides an interesting balance of tasty French flavours with American classics.