Mid Autumn Festival with eatigo
September 20, 2018
World Food Day with eatigo! Making food more affordable for everyone.
October 16, 2018
Wake Up and Smell The Coffee
Back in the old golden grandma kopi-o days, coffee beans were roasted in the big wok heated by charcoal, blended and brew. Reminiscing as a young child, I refused to wake up until I smell the lovely aroma of my grandma's kopi-o. When her kopi is done, it's time to wake up. She used to pair it with Yau Char Kwai (or Chinese fried churros), sipping her cup of kopi-o and listening to her favourite Teresa Teng song.
These days, instant 3-in-1 coffees, specialty coffee shops and cold brew coffee are the only coffee I smell when I am up and about on my way to work. Anytime, anywhere, we are bound to pass by a coffee shop. There are good and bad coffees I give you that, and at eatigo, we have a selection of coffee places for you to enjoy that wonderful first aromatic cup of the day. Whether we're shaking off a hangover, mustering the courage to face the day or the usual jumpstart for our fuzzy brains, coffee beckons – and we can never say "No"!
We all love a good cup of coffee, made even better with a welcoming ambience and fantastic company. Stepping into the aroma of coffee, doesn't it make you wonder who created this aromatic wonder (cue Wonda coffee's catchy jingle!). Nespresso and George Clooney is playing in my mind too, where George Clooney gives Nespresso a that unforgettable sense of "je ne sais quoi" or put simply, that certain quality that eludes us. Nowadays, coffee marketers not only boast about the variety of coffees they offer, they give these coffees a little personality as well.
Now let's get ready to head out as we celebrate this International Coffee Day, expanding our repertoire of taste and senses with an exciting coffee adventure all without burning a hole in our pockets! We have different themes for your different date types too!
The Simple Coffee

the artcoffee @ Nexus Bangsar South 
The perfect hangout place with its cosy and relaxing ambience, the artcoffee is best-known for its beautiful culinary art of plating at an affordable price. Don't forget to order a cup of its signature single-origin coffee or finish off your meal with an Affogato, a favorite dessert-beverage hybrid among coffee enthusiast!
Eatigo discount and time: 15:00; 15:30 – 50% off
Cuisine: Western Oriental
The Industrial Chic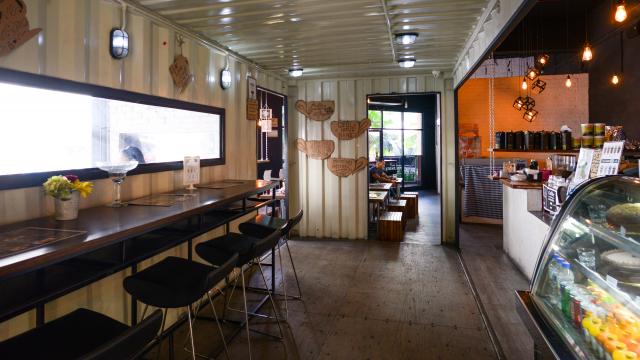 Mosano Coffee @ Damansara Perdana
Go exotic with the house blend of Guatemala-Brazil-Sulawesi coffee beans. Also available on the menu is the sweetly satisfying Caramel Macchiato and the small but mighty Piccolo Latte. Get the most out of your caffeine fix by pairing it up with delicious cakes and freshly made waffles. Apart from its coffee, you will spot containers as part of the interior decoration as well. The unique design will contribute some great shots to your Instagram! Do follow Mosano's Facebook there are interesting coffee related quotations that might just put a smile to your face!
Eatigo discount and time: 8:00-11.30; 15:30-17:30; 22:00-23:30 – 50%
The Romantic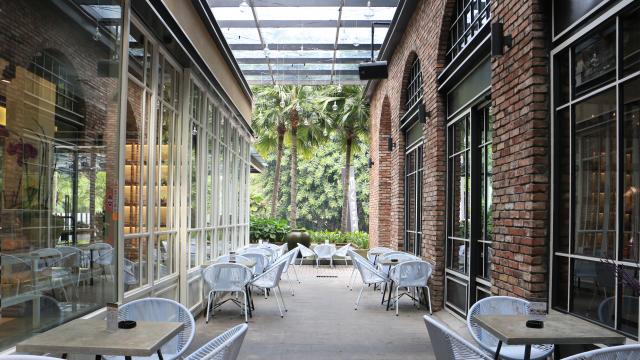 White Sand Café @ Empire Damansara
Your OOTD shot will never go wrong here. Other than its Santorini-inspired picturesque setting, White Sand Cafe serves up a wide coffee selection from the classic Long Black to the very Malaysian Gula Melaka Iced Latte. The mouthwatering meals are amazingly Insta-worthy too!
"The sand may brush off.
The salt may wash away.
The tans may fade.
But the memories will last forever." – @beachblissliving.com
Interestingly, there is a collection of sand jars that could double duty as a featured wall in the restaurant and some Santorini inspired decorative items worth some photo taking.
Eatigo discount and time: 17:00; 17:30 – 50%
Relaxing Coffee Date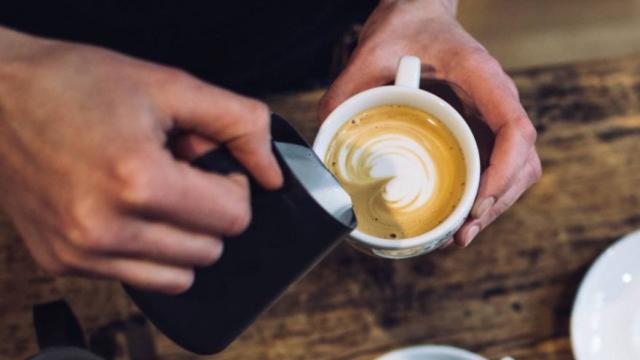 Jamaica Blue Fine Coffees @ Mid Valley and @ Setia City Mall
"Wan wan coco full basket" it simply means that if you slow down, stop rushing and take your time, you will achieve your goal in Jamaica. Everyone should take a time off and enjoy the moment, your coffee moment. Since its inception in 1992, they source coffee from the Blue Mountain region of Jamaica. They even created their own unique blend, the award-winning Jamaica Blue Signature Blend.
Eatigo discount and time: 17:30; 20:00 – 50%