Family Fun
Life in Manila has been so busy nowadays. Sometimes, we all get preoccupied with our ownlives that we forget what truly matters – family. It's always important to spend time with loved ones, and the best way to do it is to share stories and laughter over some good food!
Midas Cafe @ Midas Hotel & Casino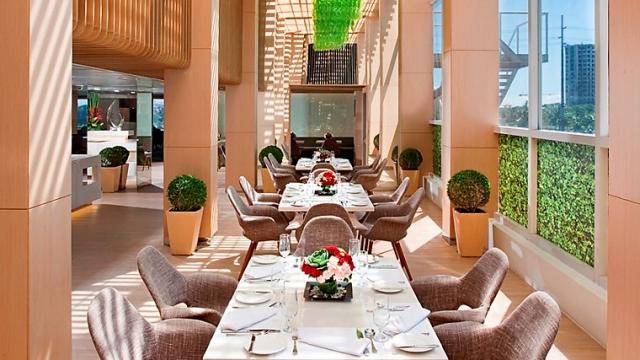 Up for a little bit of indulgence? Take your family to this classy dining place and enjoy a wideselection of meals. The food at Midas Café is inspired by Western and Filipino cuisine. AsiaTatler Dining also recognizes them as one of the best restaurants in the country. Some oftheir dishes include the saucy Spaghetti Bolognese, the appetizing Pan-Seared Marinated Salmon Steak and the classic Bistek Tagalog. Experience quality and quantity as you enjoytheir buffet dining. Midas Café buffet is available for breakfast, lunch and dinner.
Recommended items: Lunch Buffet PHP2088.00 PHP1044.00
Dinner Buffet PHP2088.00 PHP1044.00 
Uma Uma @ S'Maison
Calling all the families who love ramen! Here's a Japanese treat for you. Uma Uma is locatedin S Maison in Mall of Asia and will surely satisfy your taste palate with the warm anddelicious servings of ramen. This restaurant originally comes from Fukuoka, Japan. They areknown to have generous servings of ramen with a rich and flavorful broth. More than beingdelicious, it's absolutely healthy because their ramen is 100% MSG-free. Don't forget to trysome of their bestsellers when you pay a visit – the Garlic Ramen, Spicy Ramen and UmaUma Ramen.
Recommended items: Garlic Ramen PHP360.00 PHP180.00 
Spicy Ramen PHP390.00 PHP195.00 
Teppanya @ Evia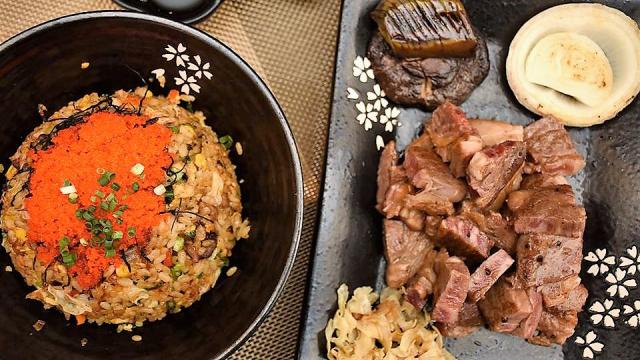 For all the families who live in the south, here's a potential favorite dining resto for you.Teppanya is a great restaurant to enjoy Japanese food. Share some funny conversationswith its cozy interiors and lively ambiance. One of the best parts about this restaurant is thatthey cook the food right in front of you! Just the smell of the food will make your mouthwater already. Some of the meals you might want to get a hold of are the Seared HokkaidoScallops, Angus Choice Rib Eye and Wagyu a4-5 150g.
Recommended items: Seared Hokkaido Scallops PHP995.00 PHP497.50 
Angus Choice Rib Eye PHP888.00 PHP444.00
KKK Pinoy Food @ SM Megamall
If you live in the north side, there's a perfectly accessible restaurant that you and yourfamily will enjoy. This unique restaurant features innovative twists to its food. Moreover,they have their quality servicing to add to the long list of reasons why you should visit.Experience the authenticity and innovations to some of the old time favorite Pinoy dishes.KKK Pinoy Food is truly ideal for families because they also serve set meals perfect forsharing. Try the Adobo ni Sake Espesyal, Pinitpit na manok and Paru-parong pla pla.
Recommended items: Adobo ni Sake Espesyal PHP320.00 PHP224.00 
Pinitpit na Manok PHP300.00 PHP210.00 
The Old Spaghetti House @ SM City North Edsa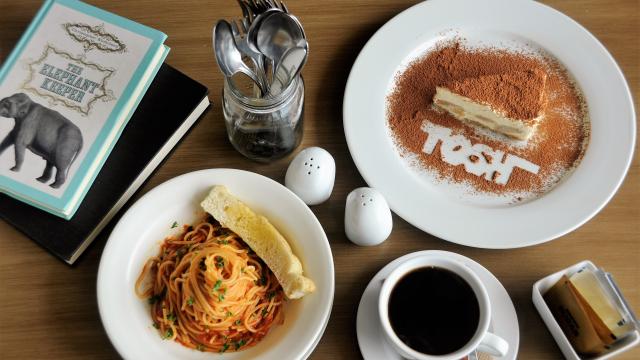 Just from hearing "The Old Spaghetti House", it will already make you think of manycelebrations with your family. Whether it's a birthday, graduation or a new promotion atwork, The Old Spaghetti House is certainly a go-to restaurant with loved ones when enjoyingany occasion. Make sure to get their Margherita Pizza which complements the Seafood Marinara very well with the unity of cheesy and tomato flavors. The American Baked Spareribs will also fill your belly up instantly!
Recommended items: Margherita (14 inch) PHP375.00 PHP187.50 
American Baked Spareribs PHP265.00 PHP132.50