Lunch Below P200
We all love a hearty lunch, yet there are times that what you crave for might break the bank – especiallywhen "Petsa de Peligro" comes. But no need to fret, here are our top restaurant picks that can cater to your various lunch cravings priced below P200.
FRITOSS @ Greenbelt 3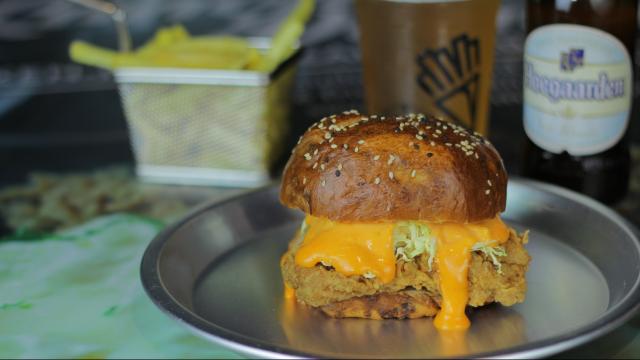 Fritoss is the haven of affordable cheat meals and quick bites. This casual hole-in- the-wall serves an array of American dishes from addicting appetizers and sausages, to sugar-laden desserts, and everything in between. Swap your typical fried chicken cravings with their Sriracha Chicken Sandwich. Imagine, a thick slab of chicken breast, breaded and deep-fried to perfection – all nestled inside a halved pretzel bun with red cabbage slaw, pickles, and sriracha mayo.
Recommended items: Sriracha Chicken Sandwich P250.00 P125.00 
BLUESMITH Coffee & Kitchen @ Ayala Malls The 30th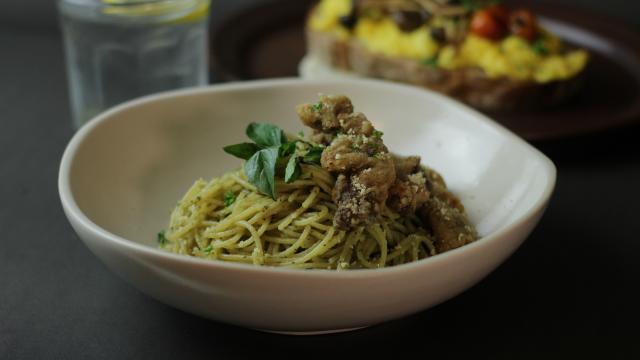 What was once just a quaint family coffee shop, BLUESMITH Coffee & Kitchen transformed into a full-blown restaurant focusing on comfort food and what else – specialty coffee. Unwind from the day's stresswith Bluesmith's hip and relaxed environment as you snack away at their hearty meals and rich flavors ofcoffee. Make sure to try their Pesto with Chicken-Fried Steak is a delectable mix of spaghetti noodles andpesto aglio e olio (in garlic and oil), topped with liberal amounts of chicken-fried steak chunks.
Recommended items: Pesto with Chicken-Fried Steak P360.00 P180.00
Illy Caffe @ Paseo Center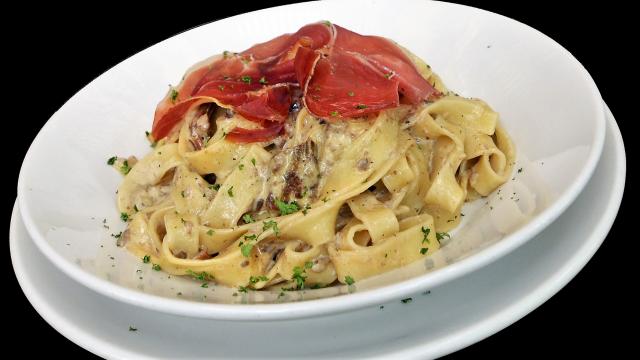 Illy Caffe originally started an Italian coffee company, which eventually ventured into creating their owncafes. This is the ideal place for people who love to have a conversation over a flavorful coffee after a longday's work. One of their popular items on the menu that you can get is the Fettuccine al Tartufo. It mightseem as simple as creamy truffle oil on fettuccine, but the secret behind it is the lingering but notoverpowering flavor of truffle, which keeps everyone coming back for more.
Recommended items: Fettuccine al Tartufo P350.00 P175.00 
Butamaru @ Alabang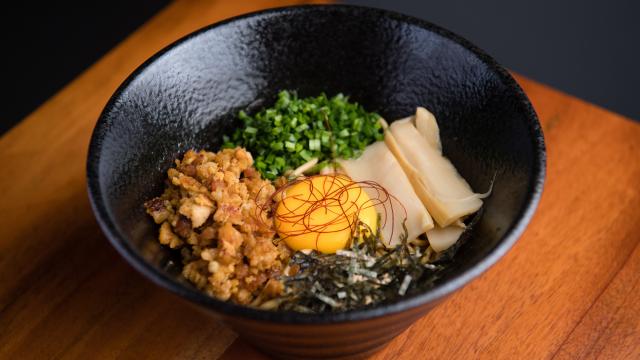 Ramen places have popped out from everywhere, but a certain shop from Alabang is creating a buzzbecause of its pork-focused ramen menu. Butamaru – named after the Japanese term for pig (Buta), has astraightforward selection of ramen bowls. They have Shio, Shoyu, Miso, Tsukemen, and the Tantanmen. Springy noodles nestled in a spicy peanut and sesame-based broth, liberally topped with slices of torchedchasu; the combination of spicy soup and the caramelized flavor from the pork makes it an inexpensive"JapaNICE" lunch for us.
Recommended items: Tantanmen P360.00 P180.00 
Sisig Society @ Fort Strip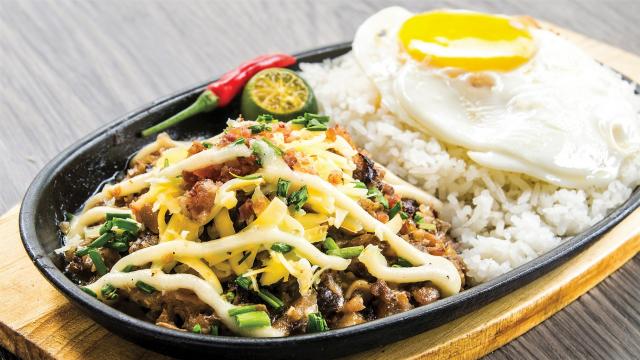 What was once a staple bar chow, sisig has become a go-to dish for anyone longing for something thatworks oh so well when paired with heaps of rice. For those who are raring to get it for lunch, they canhead of to Sisig Society. What makes it worth the trip is their Bacon and Cheese Sisig, a combination thatis drool-worthy, this triple threat of flavors will surely make you go for seconds – or maybe even thirds.
Recommended items: Bacon and Cheese Sisig P299.00 P149.50