The concept of yield management isn't new.
Since the 1960s, airlines have been using the model to price fares based on periodical demands. Prices go up when demand is high, such as during long weekends or public holidays. Conversely, prices are low during the off-peak season to attract more consumers to travel then.
Today, we see similar models applied to start-ups like Uber and AirBnB.
Applying Yield Management to the F&B Industry
Eatigo was the first to identify a feasible way for this to be applied extensively within the F&B industry.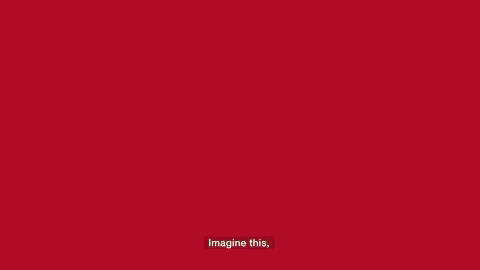 Meal times are understandably high demand – to the point of restaurants sometimes having to turn diners away, whilst tables sit empty during lull periods in between meals.
By offering discounts during off-peak hours, it provides an incentive for diners to visit a restaurant during off-peak hours. A swift glance through Eatigo's restaurants will show that high-demand times with a minimum discount of 10%, with off-peak times like 3pm or 4pm offering higher discounts up to 50%.
A Win-Win Model
Yield management helps restaurants forecast for better kitchen planning, reducing ingredient wastage. Bringing business in during off-peak hours helps restaurants continue to generate revenue, in contrast to empty tables earning nothing at all.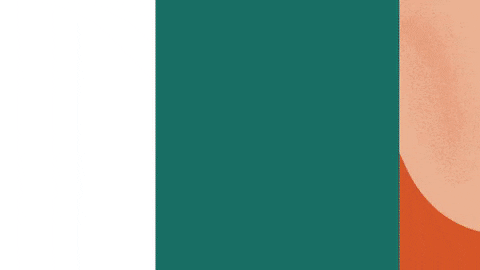 With costs for rental, manpower and utilities like electricity and water still being incurred even during off-peak hours, this model has proven successful for dining establishments, from hole-in-the-wall eateries to five-star hotel restaurants.
The other "win" is for you guys – the diners. With these discounts, you can save up to 50% on all food bills while enjoying the same quality food!
With Eatigo's ongoing promos, you can save even more with Eatigo Cash Vouchers!
The New Feature For Quick-Service Restaurants (QSRs)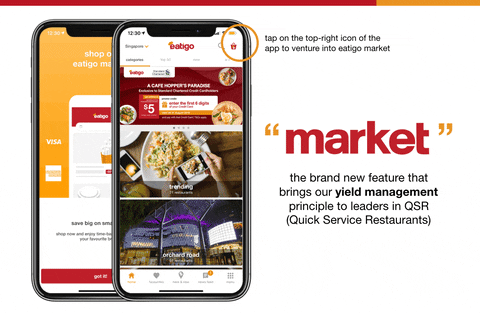 In early-July, Eatigo has launched its deals arm, the Eatigo Market. Quick Service Restaurants (QSRs) stand to benefit from the same yield management principle, with limited daily deals for purchase and redemption all-day, except for two specified busy time slots from the restaurants. Some popular QSRs onboard include Gong Cha, Liang Sandwich Bar and Potato Corner. Users can change the redemption date for up to 2 times upon purchase.
No additional app needed! The Eatigo Market is located within the Eatigo app itself. You can find it at the top right of your screen, right next to the search button. Got a craving? Look through the various available deals from Gong Cha boba tea to those sinful, but irresistible chips, there's aplenty to choose from. It's the perfect place to score a deal for an everyday treat.
Find out how you can start saving more with Eatigo Market!