What You Need to Know About the ­Mid-Autumn Festival
Every tradition begins with a great legend and the Mid-Autumn Festival is no different.
While the many versions of the legend of Chang'e, the Moon Goddess of Immortality, continue to be shared from generation to generation, the less exciting version of the Mid-Autumn Festival's origin comes from China during the Zhou Dynasty.
Ancient emperors would worship the autumn harvest moon, believing it would bring a bountiful harvest the next year.
Today, the festival is more popularly symbolised by mooncakes and lanterns. More importantly, it is also intended to bring families together.
Where to go
Take a specially-curated sunset tour of the Jurong Lake Gardens during Mid-Autumn Festival (Photo: NParks)
The Mid-Autumn Festival boasts some of the most beautiful displays one will ever see in Singapore. Three must-go places to visit during the festival are:
The Singapore Chinese Garden
Chinatown
Gardens by the Bay
Every year, each of the respective venues set up stunning decorations and lantern displays that make for a wonderfully beautiful scene at night.
Aside from snapping pictures of the night view, you can even partake in hands-on activities. At Gardens by the Bay, visitors can show off their creative skills and paint their very own paper lantern. Their finished piece will even be displayed for everyone else to see!
Here & Now on Eatigo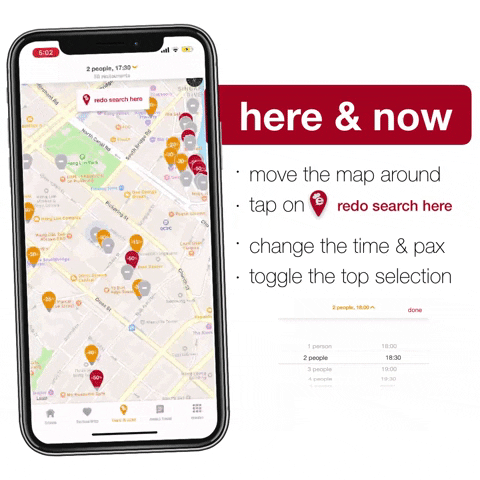 When all that moving about gets you hungry, here's a great tip!
The Here & Now feature on the Eatigo app is perfect for showing all restaurants nearest to you. As you move through the map, you'll be able to see the current discounts offered in real-time.
This is perfect for showing you how near/far away the restaurant is. Plus, it also helps you easily identify the nearest 50% discount to you!
For more excellent features on our app, check out this great article on how to make future searches on Eatigo a whole lot easier!