eatigo's pick restaurants for Lunar New year
---
Do you have any plans for Lunar New Year holidays? How about making reservations for family dining on eatigo? Since our life is very busy, it became difficult to have family meals with warm conversation at the table. Don't miss the chance to have family dining on holidays!
Eatigo prepared some restaurants for your family, from restaurants with luxurious atmosphere to trendy restaurants to make you feel like traveling.
Enjoy wonderful dining with your family via eatigo.
---
t.g.i.f
In 1965, Alan Stillman opened the first T.G.I. Fridays in First Avenue and 63rd Street in New York. It's been known as a hot spot for casual dining and pub ever since.
You can enjoy their signature menu representing real American dining such as Buffalo Wings and Baby Back Ribs as well as Grilled Steak made of True Aussie Beef along with Cajun Fried Chicken Salad. Also, they have separate menu options for kids, so you can have a meal with your child.
Restaurant G
"Contemporary European dining restaurant" Restaurant G added sophistication to flavor. Enjoy its highly-rated course meal with wine or whiskey at a reasonable price in a modern and beautiful setting. If you are looking for a nice restaurant for your lover, Restaurant G is a great place.

Shybana
SHY BANA is the only American Southern home style restaurant in Korea. While adjusting to satisfy the taste bud of Koreans, SHY BANA keeps the tradition of Louisiana type and provides the local dining experience of America through a place with an amusing food concept.
Tabel 32
Admire urban landscape of Seoul while enjoying delicious international dishes in Table 32. Table 32 is an all-day dining restaurant where you can experience a wide variety of buffets, a la carte dishes made by local seasonal ingredients, and our signature Best BrewTM matching for the food
Samgeori Butcher
Samgeori Butcher's Shop is a Korean-vintage style of premium grilled beef and pork restaurant that presents a number of Korean food menu.
Their prime beef is prepared with wet-aging and dry-aging techniques. And the sauce used to marinate pork is made in 13 different ways. You can enjoy your meal that fits any occasion from family gatherings to large parties.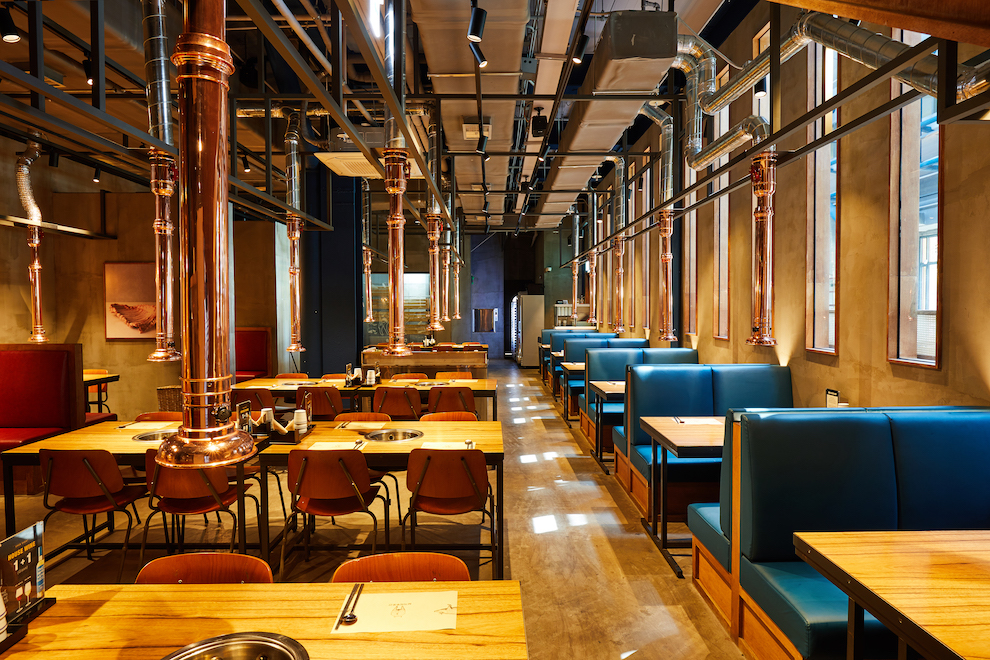 Italy Moon
Everyone loves a combination of 'Olio Piccante' that adds spiciness with jalapeno and hot pepper and 'Gorgonzola' pizza with sweet honey and gorgonzola cheese at Italy Moon.
One side of the large hall at Italy Moon is made of glass to create an open and large space, and there is also a private space for groups.
Book via eatigo and meet a variety of tasty Italian food like pasta, pizza, risotto, and steak at a reasonable price.